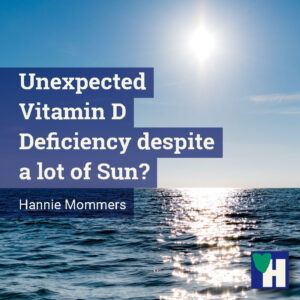 "How is that even possible? I just got back from 3 months at the South coast of Spain?"
At that time I was living in the Netherlands and had been traveling to the sun in winter time. I was in the GP's office to get the results of my general medical test and just didn't understand how I could have a Vitamin D deficiency despite a lot of sun I had been in.
The doctor explained to me that an aging skin does not absorb as much Vitamin D as a younger skin and suggested taking supplements. Until then, I was very reluctant to take any supplement at all. I thought that a healthy diet should be sufficient.
Well, it was my choice; to stubbornly follow my original beliefs or to look at the scientific results and act accordingly.