A minor ailment – not serious enough to attend a doctor for, but annoying enough to bother you – could benefit greatly from an essential oil. In an article about the forms of supplements I described essential oils because some are suitable for internal use. However, there are many more applications.
If you have visited this website before, then you know that I am a big believer in organic products. So you understand, only natural organic essential oils qualify for me.
A year ago I was looking into methods to sleep better and one of the things that improved my sleep hugely, was a quality Lavender Oil. Since I found that one, I have extended the use of essential oils to other aspects of my life as well.
Some of the links are affiliate links. As an affiliate associate, we earn a commission when you purchase any of the products offered through the shared links at no extra cost for you. This helps us maintain this website.
What are essential oils?
An essential oil contains the essence of a plant's fragrance. The most common way to extract aromatic compounds (essential oil) from a plant is steam distillation. Another method is cold pressing, which is used for citrus oils.
Essential oils are also called ethereal, volatile or aromatic oils. We have a saying in the Netherlands, buying cheap is buying expensive. That's certainly the case with essential oils. You can even buy them in the supermarkets. Is that wise?
Growing and harvesting plants for essential oils, the production of the oils, and the quality controls, are time-consuming processes. As an example: for one drop of rose oil, the petals of 200 roses must be distilled. This high concentration ensures that little oil is enough for application.
Check whether the oil is guaranteed pure. So not mixed (unless with another essential oil, which is called a blend) and not diluted, otherwise the oil has little or no therapeutic value and can even be dangerous.
Most used method for essential oils is diffusing
I guess most people have heard of essential oils as part of the aroma therapies. The first time I heard about those oils was at a marketing seminar years ago. The lecturer said that department stores used their air conditioning to diffuse fragrances on the floors, which changed according to the products sold on that floor.
Our sense of smell is most directly linked to our limbic system. This system produces all kinds of unconscious messages. At the time I considered the diffusion of fragrances in stores a very sneaky method. Times change – nowadays I have a diffuser myself. 🙂
What are good diffusers?
Diffusers come in all types and sizes. If you are going to buy one, look for an easy to clean one. Although essential oils are not greasy like for example olive oil, after use the inside needs to be swapped with a moist cotton cloth.
Other considerations are: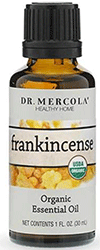 the size, not too big, so you can switch fragrances whenever you want. And not too small, because than it will need refills all the time;
does it have different time settings, some have intervals, some can be put to a set duration;
what kind of power supply do you want, you can choose an electricity plug, a connection for car or caravan, USB or batteries. Make sure the connection fits in your country;
does it automatically switch off when it's empty.
Individual tastes play a significant role in the choice of material, model and color. There are models with colored light. How about the sound?
Sniffing
If you have never used essential oils before and don't know if you will like it, you'd better not invest in a diffuser right away. You can simply start to put drops of oil on cotton balls and place them here and there.
Methods you'll use anyway, in addition to the diffuser, is to open a bottle and sniff intensely. Or drip some into the palm of your hand and put your hands in front of your nose while you sniff.
The aroma burners are better not used with high quality essential oils. Essential oils shouldn't be heated to maintain its power. The lower quality oils may contain harmful substances when burned.
Apply directly to the skin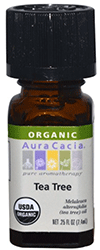 Herbs and plants have a lot of medicinal characteristics. The essential oils are very concentrated in comparison with herbal ointments or tinctures. Your skin might be sensitive to it, so you always need to start slowly with 1 or 2 drops. And make sure not to put it in the eyes or in your ears.
Lavender or chamomile oil is wonderful for a relaxing massage. You will need to dilute it with a so-called carrier oil, a plant based oil like olive oil or sesame oil. Each brand will have a specific carrier oil of their own as well.
Rubbing the bottom of your foot with lavender oil relaxes greatly and enhances your sleep as well.
Intake (check the label, not all oils are for consumption)
Lemon and peppermint oil add flavor to the water. If you drink a lot of water, like I do, it's nice to have a different flavor at times, without grabbing the sugar bowl.
Lemon contains vitamin C, and hence adds antioxidants to my daily diet. Peppermint calms an upset stomach and helps me with my allergy for pine trees. Other oils that add flavor are orange, basil and others.
Some people add it to their food. I haven't done that (yet), but it can surely be a good addition.
In cleaning products
I am in the process of making my own cleaning products. It actually started because I am sick and tired of all the plastic that is used, but the more I know about it, the more I am getting convinced that I don't want all those chemicals in cleaning products either.
The first cleaning product I made is toothpaste. I am trying different recipes, so I don't have a final verdict about it yet, but I'll write about it once I know. I add the peppermint oil to it, which smells good.
Lemon and orange oil are marvelous in cleaning products for the house. For the smell, but also for their cleaning capacity.
Essential oils can also be used in shampoo, soap and creams, so there is a lot on my to-do list. 🙂
Your body deserves the best
As essential oils are on the rise in popularity, a lot of junk is also hitting the market. Choose a quality brand. If you are not sure which one that should be, write me an email or book a coffee chat with me.
Have you used essential oils? Tell us in the comment box below.