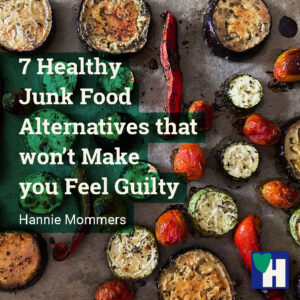 We've all been there. After a whole week feeling great because we stuck to our diet. Then something unexpected happens, we get stressed. The only thing that's going to help us is comfort food. I am sure you recognize this, don't you?
The problem is, comfort food usually equals unhealthy junk food. So yes, we probably feel better, for a while. But in the long run, we add lots of unneeded calories to our bodies. Which of course adds to our stress.
Instead of munching on unnecessary sugar and fat calories, why not try some healthy alternatives? Do such things exist? Healthy junk food alternatives? Yes, with some small adjustments to your already satisfying foods, you can cut the calories without cutting the taste.