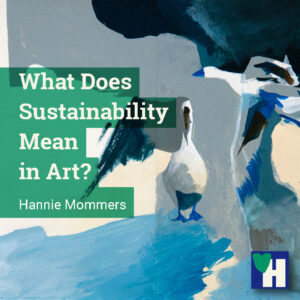 When I was studying at the Art Academies, it was hardly a question we asked ourselves – what does sustainability mean in art? 
On the contrary. It was the 70s and 80s. Freedom was more important than thorough craftsmanship. Many of the works of art created during that time have not survived the test of time.
In my present opinion, there are 3 ways to look at sustainability in art. The first is what materials are used, the second is how those materials are applied, and the third is what the effect of the artwork on the spectators is.
Some of the links are affiliate links. As an affiliate associate, we earn a commission when you purchase any of the products offered through the shared links at no extra cost for you. This helps us maintain this website.
What does sustainability mean in art?
Sustainable art is the art that is in harmony with key sustainability principles, such as environmental protection, social inclusion, nonviolence, and basic democracy.
How does art manifest itself?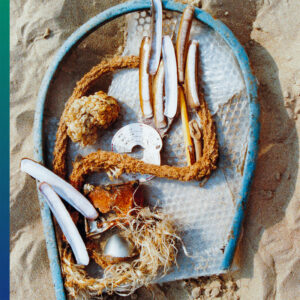 There are all kinds of forms in which art can present itself.
Painting and Printing (graphics such as etchings and woodcuts)
Photography and Video
Sculpture
Architecture and interior
Fashion
Mixed Media
Applied Arts / Crafts (jewelry, furniture, ceramics)
Music
Dance
Literature
My knowledge is mainly in the field of the visual arts, so this article will focus on that. This does not mean that the other forms of art are less important and in turn could not be either sustainable or not.
Related: Basic Principles of Sustainability: What Should we Pay Attention to?
Which visual art forms are considered sustainable art?
Conceptual art
Unlike traditional art, conceptual art is centered around an idea rather than a final product. Instead of creating an object that a person can own, like a painting, photo, or sculpture, the goal is to convey meaning with the piece. Examples are ready-mades and installations.
Land Art
Developed in the 1960s and 1970s, Land Art, also called Earth Art, is a product of the conceptual art movement. Some expressions of Land Art are permanent, others disappear, such as the beach art projects.
Ecological Art
In Ecological Art, the focus is mostly on restoration and activism, unlike many other forms of sustainable art. Often they are joint projects by communities or urban neighborhoods.
Closed-Loop Fashion
Closed-loop fashion is the idea that a piece of clothing should be able at the end of its life cycle to be transformed, reused, or recycled back into its original form.
Related: Imagine no Possessions? Some can, and Develop Extraordinary Ideas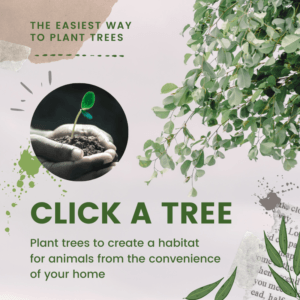 Renewable Energy Sculpture
By creating artfully crafted sculptures using renewable energy, our communities are able to use renewable energy in unique ways. Artists involved in this art movement seek to create sculptures that utilize solar, wind, hydroelectric, tidal, and geothermal power. 
Upcycling
Upcycling, or creating art from materials previously considered useless, unwanted, or broken, is a form of sustainable art that has gained popularity recently. Creating art from materials that would otherwise go to landfills is largely due to the growing plastic problem in the world. 
Bio Art
Work with living organisms such as bacteria and tissue is called Bio Art. Art and science come together here.
What materials are used?
The materials used in arts are not always sustainable and sometimes even downright dangerous.
I've been a ceramist. Glazes often contain heavy metals. The firing process can also be a health hazard, depending on the precautions taken. When one colleague after another ceramist died prematurely, I stopped using that material.
Acrylic paint contains plastic. During my studies, I worked a lot with perspex. Another material that is far from pure on the bone.
Better materials from a sustainability point of view are metal, wood, paper, and some textiles.
Sometimes materials in the artwork are meant as a statement. Such as the ashes of the burnt Amazon forest that the Brazilian street artist Mundano has used in a gigantic mural in São Paulo. His statement against the sharp increase in deforestation since President Bolsonaro took office.
Related: Is Plastic Really a Problem? (Probably Not, but Something Else is)
How are those materials applied?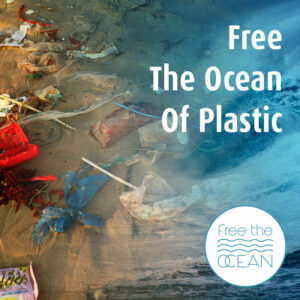 Materials that are not sustainable can still be used in a sustainable way. For example, reusing plastic waste.
Likewise, sustainable materials can be used in a non-sustainable manner. Like the art I talked about in the first paragraph: works of art created in freedom but without knowledge or understanding of the best way to handle materials.
As a result, they are damaged prematurely. The binder material for the pigments was wrong, the glue was incorrectly applied, or the material was not prepared to withstand the weather.
Fast and slow fashion
The fashion industry is the second largest contributor to global pollution. Even fashion schools have come to the conclusion that a different approach is needed. Contemporary students are encouraged to explore alternative materials or to use natural products to color their material.
Related: Dyeing with plants, a natural way of coloring
What is the effect of the artwork on the spectators?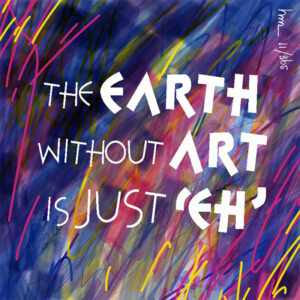 Art can only be meant to be looked at and enjoyed. There is nothing wrong with that. We need fun and relaxation in our lives.
I saw a documentary about the Dutch beach artist Tom Hoekstra in which a spectator said she had been so pleased when she unexpectedly found one of his art pieces on the beach. 
This woman suffered a lot from the insecurities associated with the covid time and was all brightened up and happy by the beach painting. "As if I personally received a present, fantastic". That's what art does.
Yet, traditionally, there have been artistic expressions with the intention of denouncing abuses. A well-known example is Picasso's Guernica.
From the 1960s, social criticism has become an even stronger part of artistic expression. Protest songs, manifestations in which art is a part, or works of art with a message.
Funny or wry, whichever way you look at it, is Banksy's critique of the commercialization of art while his work is worth millions.
The sustainability of art
Sustainability may call for a rethinking of how art and objects are designed, manufactured, and consumed, but it may also offer artists and designers new creative approaches. Both the audience and the environment benefit from sustainable art that blurs the distinction between art and science.
Do you know examples of sustainable art? Tell us in the comment box below.