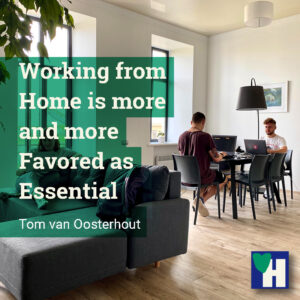 Working from home wasn't exactly how my paid career started. At the age of 15, I delivered the local newspaper to people's homes. The day started at 06:00 hours. Through rain, snow, and sometimes sunshine.
I very much enjoyed the freedom and the exercise. In fact, I never stopped walking after that. Never stopped working either.
In those days, my newspaper route was just the beginning of a very long day. First the newspaper delivery, a quick breakfast at home, to school for the remainder of the day. Back from school, homework until late at night. At 06:00 hours the routine started all over again.
Some of the links are affiliate links. As an affiliate associate, we earn a commission when you purchase any of the products offered through the shared links at no extra cost for you. This helps us maintain this website.
Milking cows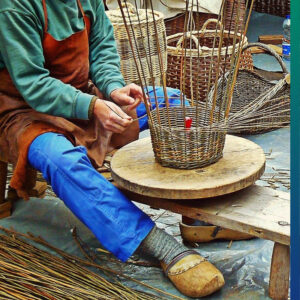 When I left school and started a daytime paid job, nobody ever talked about working from home. Although it must have been a very common practice already in those days. Through Hannie, I was introduced to artists who usually worked at home. Some of them also had part-time jobs teaching.
I already had met farmers. But is working on your land, working from home? Cows were in the barn next to the house. Is milking those cows, working from home? Confusing. My father never worked at home. My mother worked at home all day.
The International Labor Organization distinguishes three types of working from home: industrial homework, telework, and home-based digital platform work. No farm work in those types. Only when a farmer makes artisanal products at home can it be assumed as industrial homework.
Outsourced
Telework is what all the workers currently do at home because they had to flee the office because of the virus. There are people who did this already on a regular basis before the pandemic. When I was a researcher and consultant for years I, on and off, worked from home. Sometimes all day, sometimes only a few hours.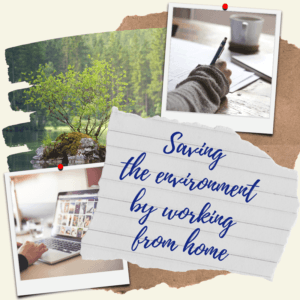 Many call centers outsource their work to people who work from home ('digital platform' – homework). These home workers perform services to the customers of, usually large, companies around the world. These workers are what is framed as 'footloose'.
Meaning that they can work anywhere, as long as their wages are low and no social security costs are involved. This is why most of the 'industrial' and 'digital platform' homework can be found in Asia, Africa, and South America. Industrial homework also transferred to these regions together with the factories of low-cost industrial work.
Flexibility
In 2019 (before the pandemic) working from home covered almost 8% of the total employment worldwide. Of all home-workers in the world, some 65% are stationed in Asia and the Pacific.
In high-income countries, telework employees count for the largest number of home-workers. This is because 53% of the occupations in high-income countries are managerial, professional, and technical. In middle- and low-income countries this is 31% and 12%, respectively.
Almost 60% of the home-workers are women, an estimated 147 million in 2019. They combine their job with household tasks, and care for children, and often also parents and grandparents. This is why it is no surprise that most home workers favor the flexibility of homework. As a consequence, household work, also a type of homework, for most women ends up in an extension of the working day.
Moreover, all over the world household tasks and care work are still predominantly performed by women, who are never paid for this job. Even homework is defined by the gender roles in families and society. However, for disabled persons, homework is often the only way to have work at all.
Then there was the pandemic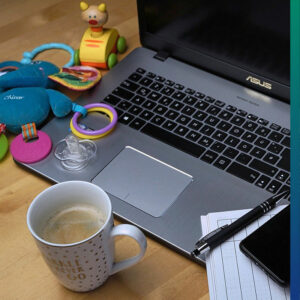 During the pandemic, the number of people working from home increased. In 2020 European study, already executed during the first month of the lockdown, revealed six key factors indicating the advantages and disadvantages of homework.
The positive experiences, the advantages, prevailed. There are some interesting differences given gender, number of children at home, age, and managers versus employees.
Advantages
There are 3 advantages of working from home. The first refers to the balance between work and life. People prefer the atmosphere at home, save on travel time, enjoy breaking habits and routines, and experience an improvement in their social life.
The second advantage refers to improved work efficiency: fewer long meetings, more variety of work, and improved work focus.
The third advantage is greater work control. The most important control factor is that nobody looks over your shoulder anymore. Positive is also that people can take a break whenever they want and can eat and drink their own food.
Disadvantages
There are also 3 disadvantages of working from home. The so-called home-office constraints are the first and most important. Some of them are rather peculiar. Some people say that they miss the opportunity to go out of the home, for example for exercise. But when no one looks over your shoulder anymore, who cares?
Some miss the food at work. Why don't they try to improve their food at home? Others miss their routines. Don't they have routines at home?
More problematic is the lack of social contacts with colleagues, sitting behind the computer too much, and being disturbed by other house members.
The second most important disadvantage relates to work uncertainties. Some people are afraid there is not enough work, don't know what kind of work they should do, the work they do is not interesting, and the financial burden for their employer is too high. I think people are justifiably afraid they will lose their job.
The third type of disadvantage is inadequate tools. People lack the necessary equipment, documents, internet security, and data. Some tasks people can't perform at home.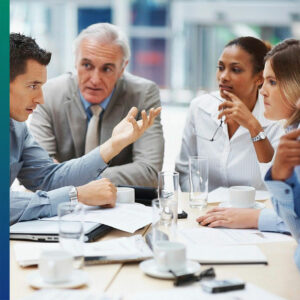 Stress reduction
The most interesting difference, at least to me, of the European study, is that women and men who had children under the age of 15, felt more comfortable with their homework. Despite the fact that they were distracted more and more often by their children.
Other studies found that homework reduced stress, and increased mental health and feelings of well-being. The downside was that people felt less productive. Although this is probably a side effect of reduced stress.
Working from home is valued more
Of course, there are also many more collective advantages of homework. Less mobility means less pollution. Commuting from home to work and back is a substantial contributor to carbon dioxide emissions. Working from home is a contribution to a more sustainable lifestyle.
The problem is that most employees, employers, and politicians believe that face-to-face contact at work is essential. Although for many employees their motives for face-to-face contact at work are predominantly social. What these employees actually discovered is that more variety between home and office work is better for them and for the office.
Overall most people started to like working at home, more and more. What is important is that we try to balance the different concerns regarding the balance between work, family, and the environment. When we need to stop climate change by commuting less, working from home is a favorable price many people want to pay.
What are your experiences with working from home? Please tell us in the comment box below.