How can you be sustainable while traveling around the world might be a weird topic, hardly being able to travel at all because of the covid rules.
However, when you have the time to mesmerize about traveling, this will perhaps lift up your spirits a bit. 
If so, you might as well take the opportunity to design a sustainable travel plan. This is good for you, for the environment, for biodiversity, for the climate, and for the people that live in the countries and places you wish to visit. 
This article is an introduction to how you could design such a sustainable travel plan. Have fun making it.
Some of the links are affiliate links. As an affiliate associate, we earn a commission when you purchase any of the products offered through the shared links at no extra cost for you. This helps us maintain this website.
How can you be sustainable while traveling?
Sustainable traveling starts with making choices. Those choices depend on your financial, health, and location options. Make a list of where you want to go, what your sustainable possibilities are, and decide what you can afford to do.
From train to plane
Hannie and I love to travel. Our first trip together abroad was by train with a backpack and a tent to the south of France. We stayed at the same campground for a month and visited one famous city, village, or museum after another. By train or by foot. We even went on foot from our campsite to a live concert of the legendary blues musician Muddy Waters in Juan-Les-Pins. 
A couple of years later we went to Rimini in Italy by train. From there we visited the cities of Florence and Venice also by train. But I guess that's where our sustainable trips end. Afterward, we took the car or the plane. And always abroad. Three to four times a year if possible. 
We've been to the USA and to Australia. That's only possible by plane if you don't have the time and the stamina to go by boat. However, in the past 15 years, we more and more concluded that we had to change our traveling attitude. Although that was not easy. 
Growing travel awareness 
There are several reasons why we started to think about our travel attitude. The first time we went to the National Park Ordesa in the Spanish Pyrenees, we could drive all the way up and into the mountains. The second time this was no longer allowed. We had to take the bus. 
The first time we visited Sequoia National Park in California (USA) we were allowed to go as we pleased. The second time many roads were closed to cars and hikes were limited. Other parks in the USA started to ban cars altogether and to limit the time of access. 
These changes made us aware that the burden of tourism on, for instance, biodiversity was getting too heavy. We wanted to change our attitude. This wasn't easy. Our son had moved to Spain, some 2.000 kilometers away from where we lived. And public transport over long distances became impossible due to physical limitations. 
Related: To Walk or to Cycle, Which is Better? Either Way, they're Both Sustainable
Desire to travel
That was one of the reasons to move to Spain. With this, we reduced the travel time to our grandchildren from 2 days to 4 hours. We settled ourselves in a small village some 25 minutes from the coast and we can walk to a large mountainous nature park. This is how we try to control our desire to travel.
However, we also want to travel abroad. We want to go to Italy (our favorite travel destination), but also to Greece. And there are still some national parks in the USA we want to visit. Like most of us, we haven't been able to travel in the past years. We also suspect that it will take at least another year before we will be allowed to travel as we were used to. 
Where does all this desire to travel come from? To see those things we've never seen before! There are so many beautiful places. Places of interest. Museums. Cities, small and large. Nature parks. Coastal areas. Traveling and seeing different cultures broadens our way of thinking.
Related: The Enchanted City, a Petrified Beauty in the Vicinity of Cuenca, Spain
How to travel in a sustainable way?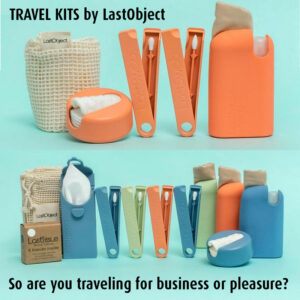 Many coastal areas have been spoiled by huge blocks of tourist apartments. And the biodiversity in the nature parks is under serious threat. Many interesting cities are spoiled by too many tourists. 
This is why we seriously wonder how to balance our desire to travel with our concerns about biodiversity, the climate, the environment, and the concerns of local citizens. How can we travel in a more eco-friendly or more sustainable way? 
The answer is not that simple. There are all kinds of commercial options. However, do these rise up to our standards? What are our standards anyway?
Related: Is Plastic Really a Problem? (Probably Not, but Something Else is)
Travel with a conscience
During all those years we've traveled, we adopted a set of guidelines to cope with our travel conscience. We: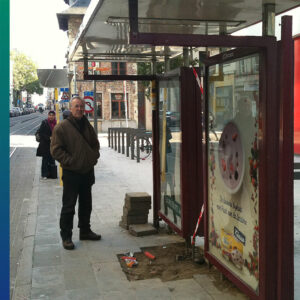 Always prepare ourselves abundantly by informing ourselves of the cultures, politics, and economy of the countries, and, if possible, of the communities we visit;
Respect local cultures;
Park the car on the outskirts of town or city and continue on foot, with the bus, the tram or the subway; 
Buy local and preferably there where they adhere to our organic principles;
Are fanatic about the rule 'garbage in, garbage out';
Use as little plastic as possible. For instance, we have small glass water bottles and use a water filter so we don't have to buy water in plastic bottles;
Follow the local instructions on how to behave in nature parks. For instance, we never leave the designated roads and trails;
Avoid making any unnecessary noise or other types of nuisance;
Don't touch anything or take away anything that's not ours.
Related: Las Tablas de Daimiel, One of the Unique National Parks of Spain
Not very eco-friendly behavior
There are many things we don't understand about other people. It often happens, when we hike here in the nature park Sierra Espuña, that people have a radio on while walking, or cycling, for everybody to enjoy. Or they drive around in their car with open windows while displaying an amount of noise that's not even allowed inside a disco.
The mountain of plastic people leave behind in nature is also astounding. During the weekends, people go up in the mountains, park their cars, and start to eat and drink from cans and plastic bottles and cases. When they're done they get back in their car and leave all their rubbish behind. Why do people do this?
It's the same with flying. The prices for many flights are way too cheap compared to their damage. On the other hand, flying isn't good anyway. Whether it's cheap or expensive. It contributes to our alienation from the environment.
Sustainable travel alternatives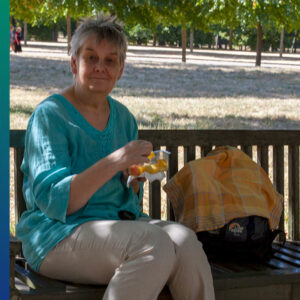 In general, travel is unsustainable. There aren't many sustainable travel alternatives. Traveling by train is nice when you're young and can sit up straight for hours on end, if not, the train is no serious option.
However, there are things we can do individually. You could adopt our travel guidelines and share them with family and friends. When you're already an advocate of eco-friendly or sustainable or responsible travel or tourism, check when you book a trip whether all organizations involved are abiding by your principles. 
When you want to know what principles these could be, there is sufficient information to find on Wikipedia. Just click on one of the 2 following links:
We hope you choose eco-friendly travel, vacation, or tourism alternatives. Whatever principles you follow, have a safe trip and enjoy your holidays.
What are your experiences with ecotourism or sustainable tourism? Let us know in the comment box.