The best way to start to reduce food waste is by developing a Personal Food Plan. This plan helps you to reduce food waste by reflecting on why, what, when, how, and where you eat.
Your Personal Food Plan has many more advantages, but for now, I stick to the benefits of reducing food waste. Write your Personal Food Plan down on your laptop or mobile, or by hand in a journal.
I will explain the details of the plan in this article. At the bottom of the article, you find a link to an example of a Personal Food Plan.
Some of the links are affiliate links. As an affiliate associate, we earn a commission when you purchase any of the products offered through the shared links at no extra cost for you. This helps us maintain this website.
The benefits of reducing food waste
The benefits of reducing food waste are economic and environmental. When we pay more attention to the food we waste, we start to economize and contribute to a more sustainable world.
Why do we eat food?
Try to answer this question as honestly as possible: why do I eat food? To stay alive is not the right answer, anybody can figure that out. You have to be more honest.
I like food because of its tastes. I'm serious. In the morning I eat fruit. This morning: a little apple, a kiwi, a mandarin, a pear, and a banana. If it was only for the taste of food, I would eat fruits all day.
However, I also very much like lightly spiced vegetables baked in a little bit of excellent olive oil with lots of garlic. Or my favourite pumpkin soup with parsnip, Curcuma, and freshly grated ginger. My mouth starts watering when I write this down. I can go on endlessly about all the types of food I like for their taste.
Related: Is Curcuma Healthy or Should we Avoid Eating it?
Why reduce food waste?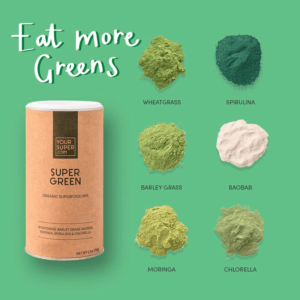 For many years now we have only eaten organic food and most of it is fresh. We buy it at specialized shops or at a marketplace.
In our kitchen garden, we try to grow some organic food as well. The herbs are okay, yet the rest is still a try-out.
The advantage of growing our own food is that we started to understand how difficult it is to produce organic food.
This made us even more respect the farmers that grow the organic food we eat every day. And it made us aware of the benefits of reducing food waste.
To produce organic food is a very complex matter. The bureaucracy surrounding the production, handling, and distribution drives up the prices of organic food. This and the effort it takes to grow organic food incites us to use as much of the food we buy as possible.
And this is also why our kitchen garden is important. We compost the residue of the foods we prepare. Such as the skin of the fruits we eat. The compost is used to fertilize the kitchen garden. Composting is a genuine way to enjoy the benefits of reducing food waste.
What is food waste?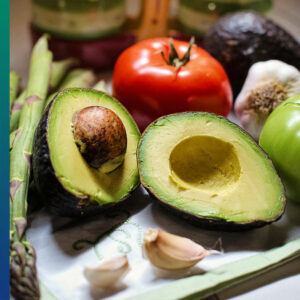 To our regret, organic food in supermarkets is often packaged in plastic. But this is not the type of waste I refer to.
Nor do I want to talk about the food that passed its expiration date. Fortunately, more frequently than ever supermarkets bring these products to food banks.
Food waste is for instance the skin of the fruits I eat in the morning. Or the food we throw away because it got rotten, or the food leftovers nobody wants to eat anymore.
Most fruit skins and some parts of vegetables, such as the skins of onions and garlic, are not made for consumption. This type of food waste goes on our compost pile.
To prevent rotten food is a planning and shopping effort. Check the food you select on a need to prepare basis. Leftovers can be consumed the following day. Often they taste even better than the day before.
Related: How to Start Organic Composting at Home Immediately
Watch your eating patterns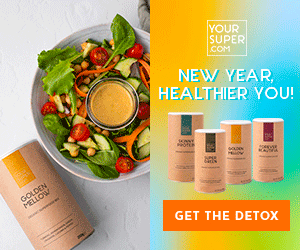 Write down in your personal food plan how many times a day you eat. No matter how small a piece of food is, write it down.
I just consumed 8 dates. Don't think that's just a snack, dates contain a lot of nutrients and calories. So, don't leave out sneaky snacks and certainly not sugar-free cookies. Don't forget to write down your drinks.
We eat twice a day. Breakfast early in the morning and lunch around two o'clock in the afternoon. We alternate 2 courses for lunch.
Eating either soup or salad and a main course or a main course and dessert. Around five o'clock we eat a small snack. After 7 pm I eat nothing anymore, Hannie quits eating at 5 pm.
Why should you write all this down? The main reason is to discover patterns in your food consumption. Such patterns help you to decide how much food you have to buy and when. It also helps you to plan your Preparation Schedule as a part of your Personal Food Plan. In the end, it helps you to control your eating habits.
Related: Why are Dates Good for Us? 10 Pros and 4 Cons, plus a Quick Recipe
Plan and schedule food preparation
Using a Personal Food Plan and a Preparation Schedule might give you the idea that our household is tightly organized. But it's not. I rarely know 15 minutes before I prepare dinner what we're going to eat.
That's the advantage of a plan and a schedule. I can change the components of what I prepare as often as I want. Given the food available. The available food is planned, the time we eat is planned. However, not the components of what we eat nor how the components are prepared.
The plan and the schedule give me all the freedom I want. At the same time, they control the benefits of reducing food waste. Is this what is called a win-win situation? The plan and schedule also help us to eat together as much as possible. For as long as I remember we invest a lot in eating together.
No hassle
The day we started discussing our Personal Food Plan we stopped eating while watching TV, which we used to do. Breakfast and lunch are moments to invest in each other, not in the mind-numbing moving images others come up with.
We never eat in bed. Nor at our desks during working hours. With the exception of our very small five o'clock afternoon snack. We take our time during breakfast and lunch. You never know where the discussion might go.
Before the virus, we used to eat out once a week. I only miss it because that is the day I don't have to prepare lunch. I don't gain any time eating out, but not having to be troubled by all the hassle is nice now and then.
Eating out is however very complicated. We're very picky at what we want to eat. Eating out is standard non-organic. You'd be surprised realizing how many Spanish food chefs sprinkle salt and sugar on all of it!
Guns, germs and steel
There's no doubt that guns, germs, and steel changed our lives fundamentally. Jared Diamond pointed that out convincingly in his magnificent book carrying this title. It's subtitled: a short history of everybody for the last 13,000 years.
The most fundamental change, Diamond states, is that in our modern times only very few people have to spend all day looking for food. Supermarket food comes from long and institutionalized supply lines connecting highly industrialized farms with extremely large urbanized areas. Only a handful of people decide what we eat every day.
Not much romance is left in the outdoor and farming life. Like ostriches, we stick our heads in the ground and dream of all our favourite recipes presented to us on TV and the Internet by chefs that usually know very little of the origins of food. Stop wasting your time on this, go your own way.
Veganuary
A very sympathetic example of the way you can go with your own food is veganism. Since 2014, the first day of each year a 31-day challenge starts called Veganuary.
Thousands of people try vegan for January. Most of the people who did continued afterwards with a vegan lifestyle at home.
In addition, more and more shops and restaurants drive up the vegan food provision.
Veganuary is a global movement dedicated to a world without animal farms and slaughterhouses. In its own words: "A world where food production does not decimate forests, pollute rivers and oceans, exacerbate climate change, and drive wild animal populations to extinction." We couldn't agree more.
Embrace the benefits of reducing food waste
When we embrace the benefits of reducing food waste, we support our wallet, the organic farmers, the environment, and biodiversity. I bet you never thought you could gain so much from the benefits of reducing food waste.
Our efforts to reduce food waste are supported by our Personal Food Plan. This plan is not a straightjacket but a diving board into freedom with a conscience. Anybody can opt for this type of freedom. It will make you happy and a better person.
Do you make a food plan at times? Tell us in the comment box below.
Get instant access to your own Personal Food Plan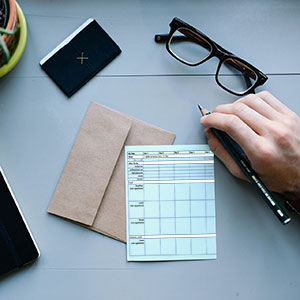 Privacy Policy: We hate spam and promise to keep your email address safe.