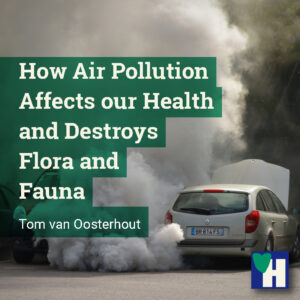 Air pollution affects our health in a very direct way. The World Health Organization (WHO) states that air pollution kills "an estimated seven million people worldwide every year". 
The toxic agents causing this disaster are particulate matter, carbon dioxide, ozone, nitrogen dioxide, and sulfur dioxide. These toxic agents are released by household combustion devices, motor vehicles, industrial facilities, and forest fires. 
At this very moment, we all breathe air that exceeds the guidelines of the WHO. Low and middle-income countries suffer the most.