Given my own experience, I am sure losing weight is more difficult when we age. When I was young I weighed 50 kg. With my height of 1.72 m that hardly was a healthy weight and I often had black spots in front of my eyes when I rose from a squatting or sitting position.
After my pregnancy, this changed dramatically. I was content I had gained 20 to 25 kg and that I didn't lose it all after giving birth to my son. My weight back then was between 65 and 70 kg which made me feel more comfortable with my body.
Menopause brought another change. Suddenly I saw myself in the mirror with a bloated head. I had gained too much weight and it showed. When I finally had the nerve to weigh myself, the scale showed an unwanted 86 kg. "Help, I want to lose weight!"
Some of the links are affiliate links. As an affiliate associate, we earn a commission when you purchase any of the products offered through the shared links at no extra cost for you. This helps us maintain this website.
Is losing weight more difficult when we age?
Our metabolism changes when we age. Maintaining the way of eating from our youth or early years, will result in gaining weight. So we have to change our lifestyle. Burning more calories than we eat, skipping alcohol, and eating organic are the main changes.
Copying my mother's behaviour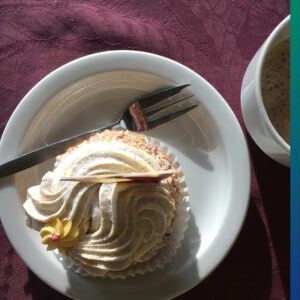 Following the example of my mother, who was always either dieting or planning to, I got into dieting. And forgot dieting when I came close to the targeted 75 kg. And got into dieting again. And so forth. This has a name, I've discovered. The yo-yo effect.
Several years ago, I thought I could do better. No more rigorous diets, no more quick fixes, but nice and easy cutting back on sweets and alcohol and doing more exercises. And stop combining carbohydrates with fats.
Oh, what's the big deal, sinning that one time
I lost one kilo per month and was very proud of myself. I did not feel hungry. Occasionally I ate a pastry with my coffee or bought a bottle of wine. Steadily I went towards my goal of 75 kg. I was almost there…
And then came my birthday! Not every guest wanted the delicious pie, so I ate most of that myself. The wine I had bought for the visitors was not finished at the end of the day. And I got a couple of bottles of wine as a present.
So instead of sinning just one day, I sinned a whole week. And because the scale kept on showing 75 the first week after my birthday, I had the illusion that it did not matter.
Why does one pound of sweets or alcohol add three pounds to your body?
Of course, it matters. In fact, it matters a lot because, in the end, it is all mindset. If I have the idea that it does not matter, I get sloppy. And "suddenly" I have gained 3 kg. Ruining a quarter of a year's work in a single week.
Back to the setting of a goal
So I went back to basics. I did not beat myself up like I used to do. Just returned to my goal of 75 kg. Mindset is everything and I knew I could do it.
This yo-yo-ing kept on going several times. When I got the message that my cholesterol was too high my weight was an undesirable 88 kg.
Several reasons made sure that this ultimate time I did better:
My husband joined me in trying to lose weight; 
We wanted to lose weight very slowly;
Every day we walked about an hour;
Instead of calling it a diet, we called it a change of lifestyle;
We planned to keep this lifestyle for the rest of our lives.
I passed the original goal of 75 kg within a year. To my surprise, this turned out not to be my ideal weight, because I kept on losing kilos.
After another year passed by I reached 65 kg. Which stayed my weight for months in a row. To this day it more or less is, so I consider this to be my ideal weight.
Tips for a healthy lifestyle
Although we might not always live up to it, I guess we all know what we should do to have a healthy lifestyle, whether we want to lose weight or maintain our present weight: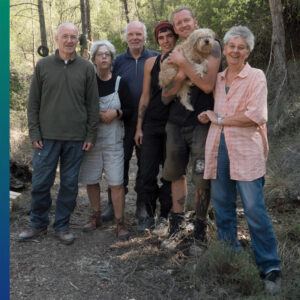 Watch what we eat;
Exercise both body and mind;
Avoid stress.
We have several posts about (organic) food. For instance:
And also about exercising:
One important thing NOT to do
To ask an important question "What certainly not to do when you want to lose weight": it's essential to stay consistent and not get sloppy. Or are those two things? Well, you know what I mean.
Sloppy means not sticking to your healthy regime for days in a row like I did that week after my birthday. Sloppy does not mean you can't have an occasional cheat day.
Especially if you want to lose weight it's important to be lenient with yourself to some extent. The main reason people can't hold on to a certain lifestyle is the idea they are restricting themselves. That's what we heard the most when we were still open to those kinds of comments: you will miss so much!
Why we should care
There are several private reasons we should care about our weight and general health, but also reasons that benefit our communities and society.
The private reasons are:
The immune system benefits hugely from a healthy lifestyle;
Your body will function much better when it doesn't have to carry around a lot of weight. Our joints wear out as we age, but if we are overweight on top of that, they will suffer even more;
Lifestyle diseases such as heart problems, diabetes 2 and even dementia are kept at bay for a longer time period.
While the way our societies are organized encourages us to be individualistic, there is no harm in taking the common good into account: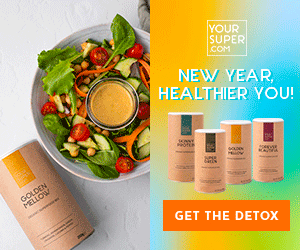 Governments complain that healthcare is becoming too expensive, so the longer we can avoid having to use the facilities, the better. That is why I do not understand that governments are not committed to prevention and healthy lifestyle habits;
As long as we are healthy we can help our families instead of being a burden to them;
We have gained a lot of knowledge and experience during our lives. Being healthy we are able to share that with our community.
In conclusion
There is only one person who can make you lose weight and that is you. As the expression says: You can lead the horse to the water, but you cannot force it to drink. 
If you know that you can't do it on your own (and I know from experience it's way easier if you are with at least 2 of you) then either join our Facebook Group to seek motivation and inspiration from others. Or find yourself a buddy or a friend to encourage each other.
Tell us, have you experienced weight and yo-yo issues like me? The comment box is down below.