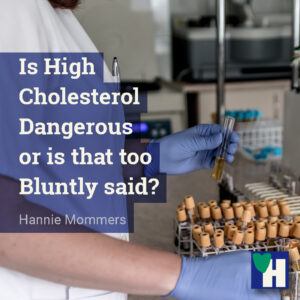 The common belief is that high cholesterol is the cause of blockage of the arteries, leading to heart problems, among other things.
And the common solution is to prescribe a cholesterol-lowering drug, statins.
In other words, cholesterol is seen as a problem that needs to be solved.
While it makes more sense to see high cholesterol as a symptom and work on the cause.
Some of the links are affiliate links. As an affiliate associate, we earn a commission when you purchase any of the products offered through the shared links at no extra cost for you. This helps us maintain this website.
Is high cholesterol dangerous?
High cholesterol is not the cause of cardiovascular disease, but its consequence. Instead of treating symptoms by prescribing medication, it is better to adjust our lifestyle.
Have your cholesterol levels checked annually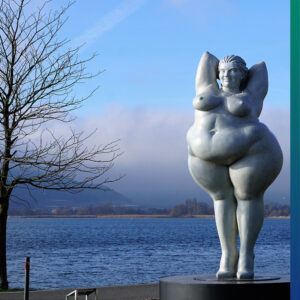 The first time my husband and I went to the doctor for a blood and urine test we were past 60. Nowadays I regret I haven't done any testing before that. Because then I would be able to see if there was a pattern.
Apart from discovering my vitamin D deficiency, I found out my cholesterol levels were way too high, as were my husband's. On my question "Is high cholesterol dangerous?" the doctor immediately suggested taking statins and to do that for the rest of our lives. Statin is a cholesterol-reducing medicine.
First of all, because we try to avoid medicines as much as we can. Second, because half of our friends that are taking statins have side effects like walking stiffly. Not a very attractive prospect.
The long-term side effects of statins can be even more disastrous. Some studies mention an increased risk of breast cancer in women. I have to add that other studies give the opposite result and claim there is no risk at all. Yet, I don't want to take the risk if there is another way to solve the problem.
How to reduce high cholesterol levels?
The doctor couldn't say anything about reducing cholesterol levels through food. He remarked we could try to lose some weight and left it up to us to investigate the right food intake.
Thank goodness for the internet. And yes, I know, we shouldn't self-doctor on the internet, but what are we supposed to do when the only solution of the medics is to prescribe medicines? So after thorough browsing, we made an action plan:
Lose weight; at that time the goal was 10 kilos for me and 15 kilos for Tom.
Spoiler: we ended both losing 27 kilos;
Change our diet and call it a change of lifestyle; we wanted to find a way of eating that pleased us so much that we would keep it that way for the rest of our live. The disadvantage of "I am on a diet" is that it is usually a temporary affair;
Work on our mindset; we had tried to lose weight on several occasions in the past. Each time gaining the kilos gradually after reaching a desired goal. So the biggest problem was a mental one. That little voice inside our head telling us, if we didn't succeed then, why would we succeed now; 
Eat more fish; 
Overall, eat less and more varied;
Continue to investigate why cholesterol levels can be too high.
What is cholesterol?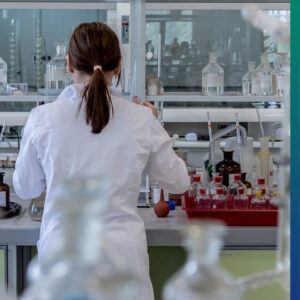 According to the National Center for Biotechnology Information in the US, the main function of cholesterol is to maintain the integrity and fluidity of cell membranes and to serve as a precursor for the synthesis of substances that are vital for the organism including steroid hormones, bile acids, and vitamin D.
The values you will see on your lab results are
High-Density Lipoprotein (HDL);
Low-Density Lipoprotein (LDL);
Triglycerides;
and sometimes a ratio of cholesterol/HDL.
That's one of our main discoveries: the way of measuring cholesterol differs from lab to lab, and from country to country. But what is even more confusing: the values that are deemed to be risky vary as well.
For us, this means that it all comes down to common sense and taking responsibility for our own health. 
Are high cholesterol levels a cause or an effect?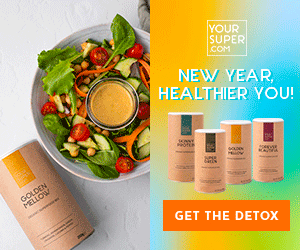 The usual assumption is that high cholesterol is the cause of cardiovascular disease. But what if this is not true? What if high cholesterol is a sign that something is wrong with our bodies?
It's obvious I am not a doctor myself, but a doctor I know (not my former GP!) claims that high cholesterol is the result of chronic inflammation, also called persistent, low-grade inflammation. It is better to treat that inflammation. The cholesterol levels will go down then.
In other words: cholesterol is a good factor to estimate the risk of cardiovascular disease. But cholesterol does not necessarily lead to cardiovascular disease.
Cholesterol is indicated with High-density lipoprotein (HDL) and Low-density lipoprotein (LDL). Another assumption is that HDL is the good cholesterol and LDL is the bad cholesterol. If cholesterol is an indicator and not a cause, there is no good or bad cholesterol. Both HDL and LDL are necessary for the right functioning of your body.
As is more often the case than not: it all comes down to a good balance.
Can food bring down cholesterol levels?

We discovered during our investigation that food only has a small percentage of effect on the levels of cholesterol. But that is only important if you just focus on the cholesterol levels themselves.
It's more important to focus on the inflammation that was the cause of the heightened cholesterol levels. That comes down to lifestyle, of which food is an important part.
What are the causes and solutions of a low-grade inflammation?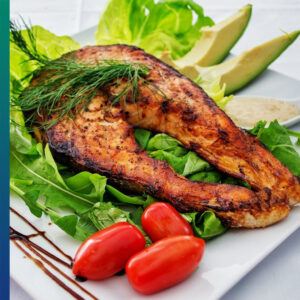 Too many calories > eat less;
Eating too often > intermittent fasting;
Too many refined carbohydrates > skip potatoes, white bread, pasta and rice;
Inactivity > exercise and don't sit for extended periods of time;
Chronic stress > meditate and quit smoking;
Sleep deprivation > go in and out of bed on the same time and skip alcohol;
Over stimulation > multitasking serves nobody.
Related: How to Sleep Better and Faster when you're Aging
Back to the question "Is high cholesterol dangerous?"
Simply stating that high cholesterol is dangerous, lets you lose sight of the bigger picture. It is better to look at the ratio of cholesterol/HDL and the ratio of triglycerides/HDL. As said the recommended values differ from country to country and lab to lab, so I suggest that if you are in doubt you discuss this with your (orthomolecular) doctor.
Here are some healthy choices you can make anyway:
Food that is rich in vitamin E – extra virgin olive oil, avocado, nuts, seeds;
Eat food that is high on omega-3 fatty acids – salmon, mackerel, tuna, herring, sardines, seafood, nuts, seeds, flaxseed oil;
Take supplements with omega-3 fatty acids – cod liver oil, fish oil;
Eat lots of leaf vegetables for vitamin C and folic acid;
Nuts, seeds, fish and poultry for vitamin B6;
Eggs, fish, shellfish and poultry for vitamin B12;
Avoid trans-unsaturated fatty acids that is in margarine, snacks and fast food;
Avoid smoking and alcohol.
Does this clarify the topic of high cholesterol for you? Let me know in the comment box.