How to convert to organic farming is complicated. Not because of the actual agricultural transition. The final results will give most farmers much more pleasure and satisfaction. Modern conventional farming is doctored out for the farmers in the offices of banks, multinationals, and supermarkets. There is not much fun in farming like this.
No, the biggest problem of the conversion, and the consecutive organic farming experience, is the incessant bureaucracy. This should not be a problem when conventional farmers also had to go through all the same paperwork. Yet, they don't have to.
Although such discrimination is already intolerable, the bureaucracy involving the transfer to, and everyday organic farming is mind-blowing. And no serious help or information is forthcoming.
For us consumers, this is even more of a problem. How can we judge the tremendous damage done by modern conventional agriculture against the numerous advantages of organic farming? That is why, in this article, I try to lift some of organic farming's secrets. 
Some of the links are affiliate links. As an affiliate associate, we earn a commission when you purchase any of the products offered through the shared links at no extra cost for you. This helps us maintain this website.
How to convert to organic farming?
It is very important for consumers to know how the transition to organic farming is made. The bureaucracy surrounding the transition to and everyday organic farming guarantees a superior food quality. Moreover, this food is made with the utmost care for the soil, the agricultural and natural biodiversity, the environment, and the people involved.  
7 Steps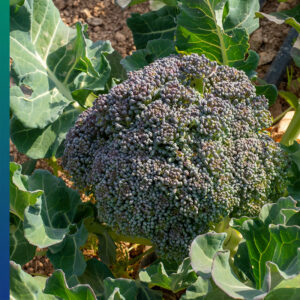 All European farmers who legitimately call themselves organic or transfer to organic farming must comply with the rules of the European Union. Although the (digital) paperwork is substantial, this guarantees that their efforts, literally, will pay off, as well as that their products can be exported as organic to any country in the EU. 
To be able to call agricultural products organic, farmers need to apply for the EU Ecolabel. On the official EU website, the question 'How to apply for the EU Ecolabel?' is answered with 7 steps.
All these steps are bureaucratic steps. There is first the 'competent (national) body' you need to contact. Next follow registration, testing, submission of the application, if all paperwork is done appropriately, you will be assessed, and you go through the approval process, which will hopefully get you your license. Finally, you will have to confirm your transition.
However, what are the agricultural transition steps you will have to take? No serious information about that is to be found on the EU website. Perhaps the 'competent (national) body' helps. 
6 steps to Organic Conversion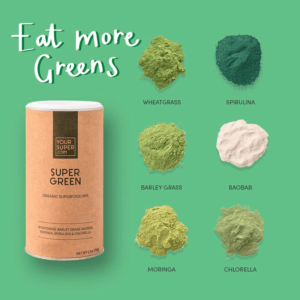 Let's take for example the Irish AFDA (Agricultural and Food Development Authority) or Teagasc. It offers 2 'competent (Irish) bodies': the Irish Organic Association and the Organic Trust.
The AFDA also offers some preliminary explanations of what conversion to organic farming entails. First and foremost, for a farm to get organic status a conversion period of 2 years is required. 
The most significant agricultural requirements concern the use of fertilizers and chemicals and animal welfare. Most soluble mineral fertilizers are prohibited, as well as most manufactured agrochemicals, such as herbicides, fungicides, and pesticides. 
For animal welfare, only the highest standards are good enough. For housed animals, bedding, generous space, and good ventilation are obligatory. 60% of the animal food must be roughage. When it comes to the treatment of healthy animals, no routine preventative measures are allowed. The focus is on prevention, through proper animal management, and not on cure.
As many varieties as possible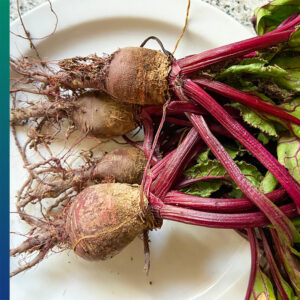 Before you think that compliance with the requirements is a piece of cake, the second edition of the Organic Food and Farming Standards in Ireland comprises 371 pages with very detailed descriptions of all the national and international standards and requirements.
All this, and much more, such as the certification and control arrangement, are to ensure that when we buy organic, we can be confident of the highest environmental, biodiversity, social, and agricultural standards. For example, no genetically modified organisms are allowed.
To explain some of the numerous organic agricultural requirements I introduce two examples. The first is the example of seeds. A whole new world opened for us when we discovered how important seeds are and how much care is required to breed the proper type of organic seeds. The second is the example of genetic diversity. 
Seeds
As members of the Red Murciana De Semillas, a citizen initiative concerning the breeding and conservation of organic seeds, we are particularly interested in the growing and use of organic seeds.
For example, for the production of organic seasonal fruits and vegetables, such as strawberries and lettuce, of course, only organic seeds can be used. Moreover, these seeds must come from an organic 'mother' plant. This means that the 'mother' plant must have been 'managed' as organic for at least one generation. 
Of course, a generation for a plant in Ireland is totally different from a plant in Murcia, Spain, where we live. Here most seasonal fruits and vegetables can grow twice a year. There is an organic lemon orchard, near where we live, producing 4 to 5 generations of lemons each year. And they invest in growing more varieties of lemons.
Tomatoes
Genetic diversity is highly important in organic farming. This ensures that seeds and plants can be selected as suitable for organic farming. In other words: the more organic varieties, suitable for organic production, the better.
Organic seeds and plants must also be selected for their natural reproductive abilities, their organic agronomic performance, resistance against disease, and these organic seeds must be able to adapt to local soil and climate conditions. All these practices must be managed under certified organic conditions. 
Today we received a list with 240 different types of organic seeds and 58 different types of organic seedlings for cultivation. The region where we live is best known for its immense variety of tomatoes, as well as paprikas/bell peppers (pimientos).
There are 22 different tomato seeds on the list. Cherry tomatoes in various shapes and colours, sort of regular pink, black, and yellow (amarillo) tomatoes, pear, and ox heart-shaped tomatoes, and tomato seeds from different years.
Tip of the iceberg
And this is only the tip of the organic agricultural iceberg. Although we have a small garden with only limited space to grow our own organic fruits and vegetables, we still try to. We do this because it offers us the opportunity to learn how challenging it is to improve the agricultural world. 
How to convert to organic eating out?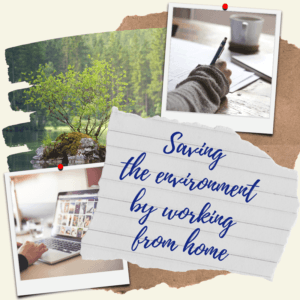 Our efforts to grow our own organic fruits and vegetables, also motivate us to continue buying and eating organic food. With the exception of eating out.
If there is one very big challenge still left where we live, and in many other places for that matter, it is the provision of organic food in the restaurant business. The enormity of this challenge is best illustrated with an anecdote. 
There is a huge commercial organic company on the outskirts of the village where we live. The company has a shop where consumers and grocers can buy all types of prepacked organic products.
On the terrain of the company, next to the entrance of their shop, is a small restaurant. Since we are new here and full of passion for everything organic, we entered the restaurant to drink something. The tea and coffee they offered were not organic. This was a warning.
In our naivety, we asked whether they had a daily menu. They said 'yes'. Next, we asked, 'is the food on the menu organic?'. 'No, it is not.' But it was all fresh and the best quality they could buy! 
This is such a pity because here in Spain there is a tremendous love for eating out and a very substantial restaurant culture.
How do you support the growth of organic food? Please let us know in the comment box below.