The conservation of biodiversity appeals to many citizens. In this article, I introduce 2 examples of citizens initiatives, committed to the conservation of biodiversity: GREFA, a wildlife biodiversity initiative, and RMDS, an agricultural biodiversity initiative.
Because we live in Spain, the examples are Spanish. We're convinced, however, that these types of citizen initiatives can be found everywhere.
GREFA is a citizens' wildlife conservation intitiative: Grupo de Rehabilitación de la Fauna Autóctona y su Hábitat (Group for the Rehabilitation of Autochthonous Fauna and its Habitat).
RMDS is committed to the conservation of the biodiversity of organic agricultural seeds. This initiative is called Red Murciana de Semillas (Murcian Seeds Network). Hannie and I are both a member of this initiative.
Conservation of biodiversity
Many citizens are in favor of the conservation of biodiversity. A number of these citizens join hands and transform their commitment into action, such as the members of GREFA, who focus on nature's biodiversity, and the members of RMDS, who focus on agricultural biodiversity.
GREFA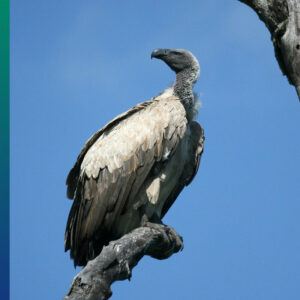 To study and conserve nature is the main aim of GREFA. It's a non-profit and non-governmental organization, founded in 1981. Certain human activities cause the decline of biodiversity. It's the objective of GREFA to reverse that decline through local, national and international projects.
These projects encompass three types of activities: the recovery of wildlife, the protection of threatened species and the advancement of public awareness. For GREFA these are the stepping stones to the conservation of biodiversity.
Wildlife Recovery Center and Hospital 
GREFA has a wildlife recovery center and hospital. There they treat wild animals for poisoning, wounds caused by traps, shots or cars, electrocutions, undernourishment, and habitat transformations. The work at GREFA is done by professionals, those who aspire to become professionals and a great number of volunteers.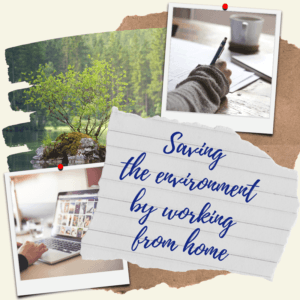 The aim is to treat the animals so they can be released. By systematically combining hazard, treatment, and recovery information, GREFA addresses the causes and the areas affecting wildlife damage. This enables the development of protection and conservation programs.
Populations of species treated and conserved include black vultures, Egyptian vultures, European eagles, Iberian imperial eagles, golden eagles, eagles of Bonelli, red kites, common and lesser kestrels, European owls, badgers, weasels, deer, and European pond turtles. 
Environmental education center
GREFA also has an environmental education center where people can visit wild animals that, after recovery, could not be returned to nature. On weekends and during holidays GREFA also organizes guided tours for the interested general public. 
Conservation of Biodiversity with Seeds
The Norwegian island of Svalbard, until 1925 better known as Spitsbergen or Spitzbergen, has a unique facility: the Svalbard Global Seed Bank. This seed bank contains almost a million samples of 500 seeds each. These samples constitute about a third of the world's agricultural seeds. 
The samples are only stored in this seed bank as 'copies' of the seeds that are in-store at one of the 1,700 seed banks around the world. To tell you the truth, we had no idea that there are so many different seeds in the world. An article about the very unfortunate Syrian civil war made us aware.
Free Seeds are the Future
Our interest in seed banks stems from our membership of a regional citizen initiative: the Red Murciana de Semillas (Murcian Seed Network; Spain). This initiative is aimed at protecting agricultural biodiversity, and at the support of sustainable agriculture and food sovereignty.
The aim of RMDS is pursued through the recovery of local varieties and traditional agricultural knowledge. The network is committed to the conservation of domesticated seeds because it is convinced that free seeds are the future.
Seeds from RMDS are distributed to schools with a garden. The students promise to use organic farming methods and to extract at least one type of seeds to be able to plant them the following year. They are also encouraged to take photos and videos and to document their activities.
RMDS is truly a member association
The members cultivate and exchange traditional horticultural varieties. These varieties mainly grow in the Iberian southeast. The Red Murciana de Semillas is run by volunteers. Members are amateur and professional farmers. 
When you are inspired to cultivate your own seeds, here are some conservation tips:
Use tightly closed glass pots.
Label the pots.
Put a piece of chalk in the pot to absorb the moisture.
Store the pots in a cool, dry, dark place.
Save as much information as you can about the seeds.
For RMDS applies: there is not one person doing everything, but a lot of people doing a little bit.
Grow your own seeds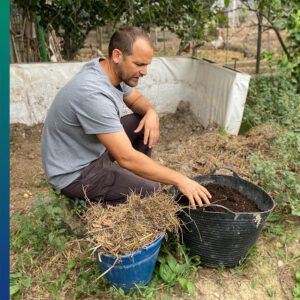 We are committed to the conservation of biodiversity. We also want to practice what we preach. That's why, in 2019, we took a 2-day course at RMDS to learn how to grow our own organic seeds and vegetables.
This was great fun and very informative. We learned how to judge the quality of the soil. How to prepare the soil. What seasons to plant and what plants could be combined and what not.
The course was in Spanish, which gave it for us a dual purpose. We learned to tend our own kitchen garden and we learned some Spanish. The Spanish theory wasn't easy. This was compensated the next day when we worked in the field.
During the second, practical day of the course, we were shown and learned to use specifically designed tools. There was a mobile hacker with one wheel, a trident to plough and a tube with a bird beak at the bottom for planting. All very handy. They also taught us how to make our own compost. 
These 2 days were a lot of fun. They also paid off. We now have, although they're very small, 2 spots in the garden where we grow herbs, such as 3 different types of basil, chives, coriander, and rosemary, and some vegetables, such as spinach, carrots, and broad beans. We're most proud of our strawberry plants. It's now the beginning of December and they still give us very tasty fruits. 
Let us know in the comment box what experiences you got with green citizen initiatives.
Related: Global Biodiversity Dictates the Quality of Our Life
Some of the links are affiliate links. As an affiliate associate, we earn a commission when you purchase any of the products offered through the shared links at no extra cost for you. This helps us maintain this website.