The benefits of organic food are numerous. We buy and eat organic food, because it's better for our environment, for biodiversity, for our food supply, for our health, and for farmers as well. How to explain all these advantages?
For us, to buy organic food is a way to contribute to a better world. With this in mind, we have no problem with the extra price we pay for organic food. It's an investment that pays off immediately.
Organic food is in fact cheap because we hardly spend money on doctors or medication. We also enjoy investing in the devotion and enthusiasm of the organic farmers and shopkeepers we know. We admire their craftsmanship and their courage for going against the conventional farmers and food industry.
Some of the links are affiliate links. As an affiliate associate, we earn a commission when you purchase any of the products offered through the shared links at no extra cost for you. This helps us maintain this website.
The benefits of organic food
The benefits of organic food are numerous. It is super healthy, cheap compared to conventional food, and contributes enormously to biodiversity. Buying organic food is one of the more specific and direct contributions we as consumers can make to a more sustainable planet.
Organic food is healthy
Although the trial was small – only 16 participants and a total of 158 urine samples – the outcome was amazing. An organic diet intervention resulted in a reduction of urinary pesticide levels of 60 to 95% in children and adults. Depending on the type of pesticide.
More evidence of the adverse effects of conventionally produced food comes from research into the effects on endocrine secretion. Organophosphate pesticides have been identified for cognitive deficits and attention-deficit disorder in children following prenatal exposure. More specifically pesticides disrupt the production and functions of estrogen.
Related: What is Sustainability in Food and How Can we Achieve it?
Benefits of organic food for the biodiversity
Conventional farming kills bees (among a lot of other insects and other animals that live in the wild). A recently published study (October 2020) explains how this works. Agricultural chemicals end up in floral nectar and pollen causing bee mortality. There is also an indirect, damaging effect on bee health via the influence of these chemicals on the habitat of bees.
Numerous studies support the positive impact of organic farming on the environment. Resulting in greater biodiversity, higher soil organic matter, lower nitrates emissions and lower energy use than conventional farming.
The benefits of organic food for animals
Organic farmers invest a lot in husbandry. Animals have far more space than in conventional farming. Usually, the animals are allowed to roam freely. They eat organic feedstuff which suits them best without all kinds of supplements. 
We significantly reduced our intake of meat because of the direct relationship between the consumption of meat and the disappearance of rainforests, such as the Amazon. We are not 100% vegetarians or vegans. Once a week we eat chicken, turkey or fish. Only in relatively small quantities. Preferably organic. This is easier said than done. In the supermarket, you can buy as much chicken, turkey and fish as you want. Organic chicken and turkey you always have to order.
We have no idea where to buy organic fish. If there exists any. That's a pity because fish has a lot of health advantages, such as the fatty acid Omega 3. It's also better digestible. Most fish you can buy here in Spain comes from fish farms. Fish is already suspicious because of the contaminated seawater. Specifically close to the coast. Fish in fish farms is even more suspicious because these fish are fed with non-organic feedstuff.
The benefits of farming organic food
One of the disadvantages of organic food production is that the yield on organic farms can be significantly lower. At this moment, organic yields are estimated at 40% to 85% less compared to yields in conventional farming. 
There has always been much debate about the capacity of organic farming to feed the world population. There are good reasons for this debate. The population in Asia, Africa and Middle and South America still grows. This year the world population is estimated at 7,8 billion. The prognosis is that it will rise to almost 10 billion in 2050. Although future estimates for the year 2100 differ significantly from 7.3 to 15.6 billion.
There are several ways to pick up on both challenges. The first is to eat less meat. The second is to cut back on food waste, which last year for the first time in the USA passed the sad limit of 50%. The third option is to support organic farming with the number of scientific budgets that are now invested in conventional farming.
This is also necessary because organic farming requires more experience, knowledge and management capacities. The challenge to farm organic is, from the perspective of craftsmanship, exceptionally high. Only the best farmers can go organic. The question is: why don't they?
It's the ideology, stupid
In 2004 a survey among conventional dairy farmers was organized in a Dutch province to find out whether these farmers were susceptible to conversion to organic farming. Practically they would be able to transform to organic from one day to the other. No complicated changes were required.
Of course, the farmers are not allowed to use pesticides, fungicides, herbicides, and artificial fertilizers. Unfortunately, the survey showed, none of the farmers even considered changing to organic. They had only one reason: they associated organic farming with a liberal and anti-business attitude.
The farmer's attitude is paradoxical because it goes against their core argument to refuse to convert: organic is liberal and anti-business. Premiums on producer prices for organic products reach up to 150% in addition to conventional prices. However, no discussion was possible. Organic went totally against their, predominantly religiously inspired, beliefs.
Related: Nutritional Guidelines with a Sustainable Focus
The Migratory Flying Geese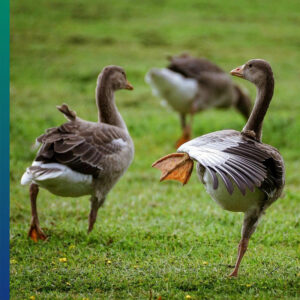 Another example to explain the downside of conventional farming is the attitude of conventional farmers when it comes to their relationship with nature. During farmer protests in The Netherlands against stricter policies on nitrogen dioxide and methane one of them explained what people should do when they want to enjoy nature: "Go and live abroad. There they have a lot of nature."
In The Netherlands, the government manages nature. The government assigns the types of nature and sets specific targets for these types. Types of nature that do not comply with government policies are curtailed. I agree, this is absurd. It gets even more absurd.
Every year, in the Dutch province of Friesland, the government indiscriminately compensated farmers for migratory geese, ravaging their pastures. This was supposed to change when the government started to manage nature.
Of course, nature has its own policies. How to compensate farmers when only the geese know which pastures they will visit? In the end, nothing changed and every farmer still receives his yearly compensation, geese or not. 
Neonics
Most absurd of course are the policies of the French government to approve the intoxication of sugar beet seeds with one of the most dangerous pesticides: neonics (short for neonicotinoides). France is the second-largest food exporter in the world, so the stakes are very high. However, they don't give a toss about your health. 
The only reason the French government approves such intoxication is that they do not want to give up on the lucrative production of sugar. Yes, you are right, that is the same sugar that causes all the obesity and rotten teeth. Moreover, sugar production is not lucrative because the market price is high. On the contrary. The production of sugar is lucrative because of the subsidies of the European Union.
The world upside down
Given all the positive aspects of organic food, it is incredible that conventional food can be produced without any type of certification.
Moreover, conventional farmers do not comply with EU rules regarding the use of pesticides, fungicides and herbicides. They consistently use too much and types of poison that are not allowed.
In contrast with conventional food, organic food can only be called organic when all the rules are strictly observed. There is a worldwide monitoring system and bureaucratic oversight. One mishap and an organic farmer loses his or her license. 
This is the world upside down. We compare conventionally produced food with tobacco products. That's why we favour licensing such food. In all shops and supermarkets where they sell conventional food, also in bars and restaurants, this food has to come with the following warnings: this product harms the environment, biodiversity, and unborn life, and this product has long-term detrimental effects on your health.
Align the benefits of organic food with international policies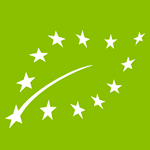 Don't get us wrong. We are great advocates of a united Europe. Preferably a federal one. The sooner the better. However, we want a Europe that supports ecological farming, not conventional farming as is the case at the moment.
Not just in Europe, but all around the world. For us, to restrict the use of pesticides, fungicides and herbicides in Europe, only makes sense when imported foods and animal feedstuff apply to the same restrictions.
Will you share your thoughts on organic and conventional farming? Put them in the comment box.