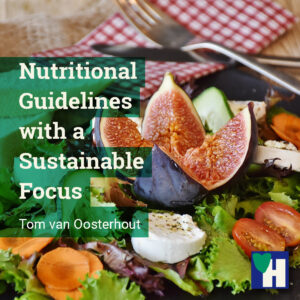 Nutritional guidelines with a sustainable focus are hard to come by. A sustainable nutritional guideline combines such diverse goals as a healthy lifestyle, weight control, a nutritious diet, animal welfare, biodiversity,  fertile soil, waste and energy reduction, good labor conditions, affordable prices, and a fair income. 
It's easy to attribute good health to our diet. However, there is limited truth in this. Our age, the height and weight of our body, our lifestyle, hereditary factors, our hormones, medication, and in general, our health status, contribute to how we feel.
Of course, as far as food can make us feel better, it is good to reflect on our dietary intake with a nutritional guideline. The governments of more than 100 countries issued such guidelines.
However, even a quick scan of these guidelines shows that none of them incorporate sustainability goals. This article gives some clues on how we can focus our dietary intake on nutrition, health, and sustainability at the same time.
Some of the links are affiliate links. As an affiliate associate, we earn a commission when you purchase any of the products offered through the shared links at no extra cost for you. This helps us maintain this website.
Nutritional guidelines with a sustainable focus
The best sustainable nutritional guideline is that we get control of our eating habits and discipline ourselves to eat less and organic, without sacrificing the taste of what we eat.
Enough words, we need actions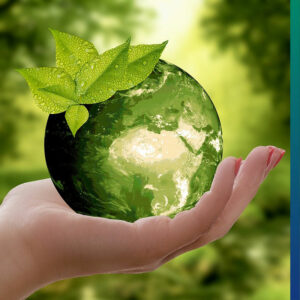 From October 31 to November 12, 2021, the United Nations will organize a major climate change conference in Glasgow, Scotland.
In a run-up to this conference, cities from all over the world united in Barcelona, Spain, for the 7th global forum of the Milan Urban Food Policy Pact (MUFPP). 
On Tuesday, October 19, the mayors of Glasgow, Susan Aitken, and Barcelona, Ada Colau, introduced the significance of the MUFPP-forum in a short article in the Spanish newspaper El Pais.
Both mayors call on the political world to change the way we produce and consume our food. In their view, cities are the most significant factor in achieving this change. 
The two mayors should be valued for the beliefs they presented. I also agree with the core message in their article: enough words, we need actions.
Because in the article the mayors did hardly offer any actions, I offer four of the most significant actions we, as citizens, can decide on ourselves: balance the dietary intake, eat meat just once a week, control portions, and control calories.
Balance your dietary intake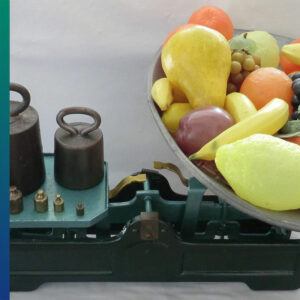 Although there is an abundant amount of information on the Internet on food, it's very easy to get lost. Just try to answer the question of how we can combine the goal of a steady and acceptable weight, with good health, and nutritious and sustainable food.
The UK National Health Service provides an excellent plan with a food and activity chart on which the progress of weight loss can be registered. However, this plan only balances the aim of losing weight with our health and our dietary intake.
The plan provides all kinds of suggestions, and links, not the least for very tasty recipes. The consequences of the plan for sustainable goals such as mentioned above are unclear though. There is not even a reference to the reduction of food waste.
Related: Unlock the Benefits of Reducing Food Waste with a Personal Food Plan
The once-a-week meat challenge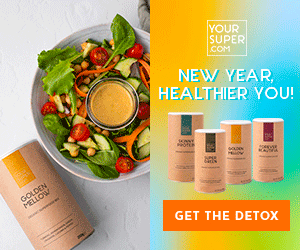 From the perspective of nutritional guidelines, the easiest way to contribute to sustainability goals is by skipping our meat habits. If you are used to eating meat: start with the once-a-week meat challenge. Don't eat more than 150-gram portions. And make this an organic meat portion.
Don't mix meat with grain products and potatoes or rice. Eat it with fresh baked or steamed vegetables or a salad with a thin dressing of the finest olive oil and vinegar. Boost the flavor with bell pepper and cucumber.
The reduction of meat consumption contributes substantially to sustainability goals. The production of meat comes with the growing of soy for which tropical forests are destroyed, comes with cruel animal welfare and unfair trade conditions (huge subsidies go to pig and chicken farmers).
Moreover, the production of meat is a major contribution to climate change.
Let's control our portions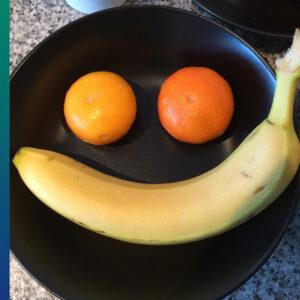 Throughout the year supermarkets offer an abundant amount of food. They invest a lot in ways to seduce us to buy as much as possible. Moreover, much food in supermarkets comes in plastic or has to be put in plastic bags at the fresh food department.
Having been seduced and bought too much food in the supermarket, we tend to put far too many calories on our plates. To get rid of this 'portion distortion' some rules of thumb:
Eat before you go shopping;
Try to buy as much fresh food as possible;
Use smaller plates and bowls (and cutlery I might add);
Serve two types of vegetables (preferably of different colors);
Supplement your food with nuts and seeds, or buy ready-made supplements;
Spice your food with homegrown fresh herbs;
Eat slowly (and chew your food accordingly);
Turn off the TV (my advice: dump the TV altogether);
Weigh the food you serve (don't overdo this, try to learn to estimate the calories of your food).
Related:
Nuts for our Brain, and other Superior Health Benefits
Best Seeds to Eat for your Daily Dose of Healthy Supplements
How to Choose Supplements that are Beneficial and Important
Let's control our calories
When we control our portion, we control our calories. If we want to maintain our preferred weight, men need a daily calorie intake of 2500 Kcal and women 2000 Kcal. To lose weight it is safe to lower our daily calorie intake to 1900, for men, or 1400, for women. Provided you have some weight to lose.
If we want to be sure how many calories we serve at a meal, we try to estimate the weight of the portions we prepare. By adding up the calories of the different portions we eat, we're able to work out the total calories we take in during the day.
We're careful not to turn the search for calories into an obsession. The NHS calorie checker is an excellent way to get a first impression. Remember, a piece of carrot cake contains ten times more calories than four small raw carrots. And I love carrot cake.
I don't like oatmeal porridge
In 2050 the earth will inhabit 10 billion people. If we can't balance this amount of people with our agricultural and environmental capacities, the only thing we will all eat in 2050 is oatmeal porridge.
I am not a fan of porridge, let alone oatmeal porridge. To only eat oatmeal porridge is all but healthy. Moreover, agricultural monocultures are already bad for the environment and biodiversity.
To prevent this food catastrophe, we need to radically change our agricultural customs. Organic farming should be the standard. This is a challenge because a more sustainable agriculture requires more land.
Of course, there are some interesting alternatives, such as vertical city gardens and water culture boxes you can install at home. Although they are promising, the question remains whether these alternatives can provide enough food.
Nutritional guidelines with a sustainable focus
We try to nudge the bar of our lifestyle with a sustainable focus. To integrate food, health, and sustainability goals is not a piece of cake though. We are regularly confronted with setbacks. However, in general, we move forward, albeit slowly.
There are 5 ways in which we learn to combine nutritional guidelines with a sustainable focus:
From information on the Internet and by participating in citizen initiatives that focus on a more sustainable agriculture;
By exchanging ideas and insights with our friends;
We experiment with our kitchen garden and with very small steps we vary our food intake;
By helping others to grow organic food;
We only buy and eat organic food.
An important source to integrate our food, health, and sustainability goals are dietary guidelines. There are many of these guidelines in the world, but only a few of them integrate these goals.
Rules of thumb
In summary, the best nutritional guideline with a sustainable focus is a plant-based diet. This has tremendous advantages over a meat-based diet. The impact of meat production and consumption and agricultural monocultures on the environment and biodiversity is horrendous.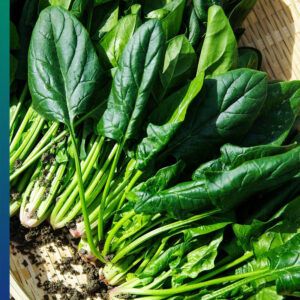 We buy and eat organic food because this serves at the same time health and sustainability goals. In organic agriculture, no chemical fertilizer, insecticides, pesticides, or fungicides are used.
Nutritional guidelines with a sustainable focus come with the following practical rules of thumb:
Restrain the consumption of poultry to once a week;
Only eat a very small amount;
Don't eat pork or beef or processed meat or fish;
Eat as much fresh food as possible;
Prefer carrots, tubers, and turnips over salads;
Eat fruits and vegetables from the season and preferably local (for us this is easy because we live in Spain's fruit and vegetable basket);
Alternate raw foods with steamed or cooked versions;
Eat 500gr vegetables daily;
Use little amounts of water and (only olive) oil for cooking;
Try not to overcook food;
Chew food with some perseverance.
Can you relate to these rules of thumb? Tell us in the comment box below.