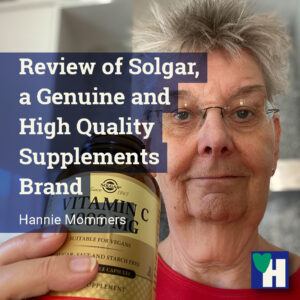 This review of Solgar is about my preferred quality brand for the supplements I take.
Our Green Health is about additions to your food that are beneficial. Usually, we think of capsules and tablets when we think about supplements. Yet, I consider spices, herbs, and vitamins and minerals in food as much a supplement as those ones.
In some situations, it is advisable or necessary to take a capsule or another form of supplement. In How many different forms of supplements are available? you can read about the different types of supplements.
In How to Choose Supplements that are Beneficial I wrote how you can make your personal choice of supplements. 
Some of the links are affiliate links. As an affiliate associate, we earn a commission when you purchase any of the products offered through the shared links at no extra cost for you. This helps us maintain this website.
Review of Solar supplements
Solgar is in my view a high-quality brand because they have their own production chain and lab. Their products are packaged in glass and contain no preservatives or synthetic flavours or other unhealthy additions.
Why would you take supplements?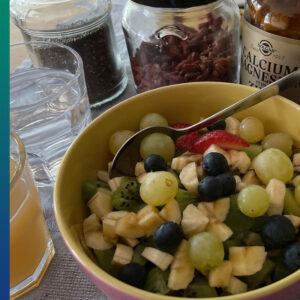 Eating varied food is the first step to making sure you get all the nutrients your body needs. Why wouldn't that be sufficient? The main reasons are:
Agriculture has changed a lot over the past century. Due to the accelerated and increased production, many nutrients have either been lost or are present to a lesser extent in the produce;
With a one-sided diet. Maybe you don't like a lot of things or there are other reasons why you eat unilaterally;
Our body absorbs nutrients less well when aging;
Specific groups need more than the usual amount. Vegetarians, vegans and elderly people have a risk of vitamin B12 deficiency. Women who want to get pregnant need extra folic acid. 
Just taking supplements because you THINK you need them is not sufficient. You need to KNOW what deficiencies you have. Because you might also take too much and you don't want to put yourself into danger, do you?
Quality for your body
Since I am not a doctor or dietitian, I have to rely on what others say. And those others aren't my friends or a random drugstore salesperson. I trust the judgment of some experts from the Netherlands. An alternative physician, who practices as a lifestyle coach, and a retired pharmacist.
I am convinced there are English, American, Spanish and other experts that are trustworthy. The only reason I listen to those 2 people is that I am Dutch. 🙂 
Solgar is one of the brands they recommend. Mainly because Solgar has a high-quality production facility and its own lab. 
Because it's a highly recommended brand and their production line works in small batches, a supplement can be sold out. That's why I sometimes have another brand. And that's why I now know why I prefer Solgar: I can easily swallow the capsules.  
Quality for the environment
If the pandemic has taught us one thing, it is that we can't continue in the same unwholesome way as we have done so far. We have to take the environment and Mother Earth into account.  Moreover, pesticides and herbicides are not only bad for nature but for our bodies as well.
Solgar packs its supplements in brown glass. The dark glass prevents oxidation because it allows almost no light or air to pass through. Also, glass does not interact with the supplements, as often happens with plastic packaging. 
For me, the main advantage of their packaging is that glass is recyclable.
Avoiding allergic reactions
Virtually all Solgar products are free from sugar, dairy, salt, starch, yeast, wheat, gluten, preservatives and synthetic colours and flavours.
This is not only an advantage for people with allergies, like Coeliac patients, but also makes the supplements suitable for vegans, Jews, or Muslims.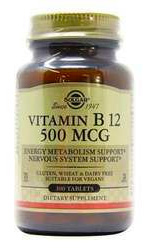 Food safety and certification
The USA and Europe have different requirements, yet every country demands high standards when it comes to food safety. Such a standard is GMP (Good Manufacturing Practice). 
Solgar does quality control on every step of the production process. From the raw materials to the final product. That is the advantage of having their own production facilities and laboratories.
Synthetic or natural, is there any difference?
Producers of synthetic will claim their supplements are no different from the natural ones. It's no rocket science to conclude there is of course a difference. You can't always taste the difference, yet your body will react to natural supplements much better than to synthetic ones.
Solgar uses natural sources. They use their own formulas to compose the supplements, not to manufacture them. 
To summarize
Pro
High quality, manufacturing process and packaging;
Own production, able to maintain high standards for the substances and use of their own formulas;
Production in small batches, guarantees freshness. Each batch has a serial number printed on the bottle;
Lab control, some supplements, for example the multivitamins, go through more than 100 control steps;
Dark glass, preventing oxidation;
100% Label claim, this guarantees that all active ingredients are still 100% present on the expiration date;
No preservatives;
No synthetic colors and flavors;
No sugar, dairy, salt, starch, yeast, wheat, gluten, in most of the products.
Con
At times sold out, a consequence of quality and small batches; 
Plastic sealing, it's probably a regulation from the certification institutions. But I don't see why that can't be a paper seal, like quality wines have.
Not always expert advice available, on the website it is stated that every selling point has somebody to give qualified information. 
Email newsletter is only available for USA residents, OK, I can pretend to live in the States, because it's a box I need to tick. And I am honest, so I didn't.
My personal verdict

If I need supplements for my health, then I want only the best available. Most of my friends my age are on medication. I am quite sure I postpone the need for medicines by my sensible way of taking supplements. Solgar is not the cheapest brand there is, but medication is more expensive.

If you have a shop nearby that sells Solgar, then, by all means, go there, because they might have expert advice. If not, you can easily order online through one of my links. 🙂
Do you have a favourite brand for supplements? Tell us in the comment box below.