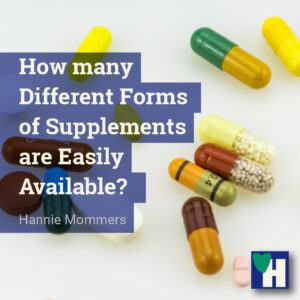 For a long time, I've had an aversion to supplements, based on what I saw at the gym. I have now overcome my prejudice and especially now, in corona time, I have added supplements to my diet to strengthen my immune system.
We usually think of dietary supplements in the form of capsules or tablets. Nowadays there are many different forms of supplements.
For a big part, it depends on your own preference which form is best to choose. In this overview, I will mention a few pros and cons if there are any.
Some of the links are affiliate links. As an affiliate associate, we earn a commission when you purchase any of the products offered through the shared links at no extra cost for you. This helps us maintain this website.
What are the different forms of supplements?
Most supplements are available in various forms. Tablets, capsules, powders, or liquids. You can let it depend on your own preference which form(s) you choose. However, it is important to choose an organic, non-artificial brand.
Classifications of supplements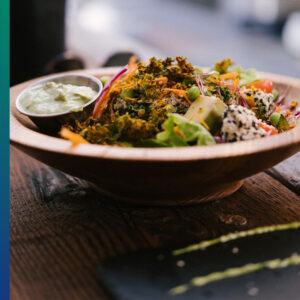 A rough way of classification in form is: 
Tablets and Capsules
Powders
Liquids
A way of classification in type is: 
Vitamins
Minerals
Enzymes
Fatty Acids
Proteins
Fibers
(Herbs/Botanical)
Maybe strange in an article that talks about supplements, yet one important aspect of supplements is that they never replace a healthy variety of food. Have a look at our free eBook Use the Colors of Food to Benefit your Health.
Talk to your doctor or a dietitian before you start taking any new supplements. And try small doses first to rule out any allergies.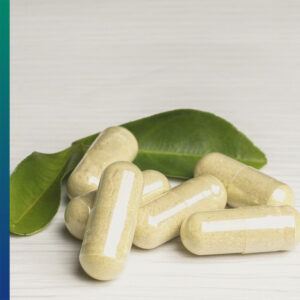 Most users choose capsules
Capsules are a safe way to swallow supplements. They consist of 2 rounded halves that form a little tube containing powder. The outer halves are made of gelatin or starch. Gelatin is typically made from animal collagen, making it unsuitable for vegetarians and vegans.
Capsules can be quite big and not everyone finds it easy to take them. In the U.S. 40% of adults mention they have a hard time swallowing capsules and tablets.
Pro:
The content is protected by the shell
The taste of the vitamin is camouflaged
Con:
Not a pure form because of the shell
Tip:
Choose a brand that is suitable for vegans
Tablets are an alternative for capsules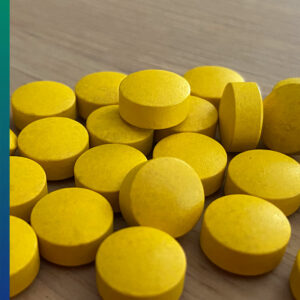 At the start of COVID-19, I took Vitamin C capsules of 1000 gr 3 times a day**. The capsules are from Solgar. A good brand with an eye for the quality of the supplements and the environment.
Solgar was totally sold out a while ago so I had to look for another brand. Unfortunately, I didn't like the tablets I ordered as an alternative because I had a hard time swallowing them, even when I broke them in halves. 
There are a lot of different companies to choose from, so I can only suggest trying different brands until you know what your preferences are.
Capsules all have more or less the same size where tablets can vary in size and form. Tablets can be compressed, thus containing more of a substance. For the compression and necessary disintegration when consumed excipients are added. Usually, there are more excipients in tablets than there are in capsules.
Pro:
Usually cheaper than capsules
Con:
Possibility of digestive problems because of the excipients
Tip:
Drink half a glass of water first if you have problems with swallowing
Related: Review of Solgar, a Genuine and High-Quality Supplements Brand
** Based on advancing insights scientists have gained in their research, I've changed my supplements. I now take Vitamin D3 and K2, Magnesium, and Fish Oil capsules.
Softgels for liquid-based supplements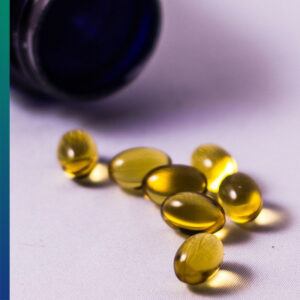 Capsules contain powder and softgels contain liquid. Softgels, like the word suggests, are made of gelatin. Although there are gelatins based on chicken or fish the common kind is made of pork.
Pro:
Easier to swallow than capsules or tablets
Longer lifespan than capsules
Fewer different excipients than capsules or tablets
Con:
More expensive than capsules
Sensitive to hot weather
Hardly any vegetarian softgels are available
Gummies and chewable tablets are not very effective
Anything to make a kid take vitamins? At times the remedy is worse than the problem. Most have added sugars to sweeten the taste thus diminishing the effectiveness of the vitamins. Not to mention the effect on the teeth.
Con:
Least effective of all types of supplements
Supplements nor medicine should look like sweets
Tip:
Mix powder in the food when your (grand)child needs supplements and doesn't want them
Powder if swallowing is difficult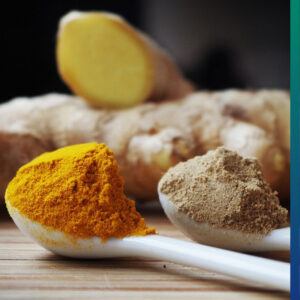 When it's hard for you to swallow pills or have trouble digesting food, powder is a good alternative supplement. Powders are great to add to a smoothie. You can add them to water or almond milk and mix them with a blender. There is a huge variety of powders, from pure vitamins to herbal powders. 
Pro:
Most powder is pure, without excipients
Con:
The powder can have clumps
Tip:
Acid powders, for instance Vitamin C, affect your teeth. If you have mixed it with water you can best drink it with a (bamboo) straw to keep it away from your teeth.
Liquid supplements are fairly new
The new kid on the block is the liquid form of dietary supplements and it's doing very well. Our body uses 98% of liquid extracts, where it utilizes about 40-53% of capsules or tablets. It's a great form when you have trouble swallowing. And when you don't like the taste of vitamins, because you can mix them very well with smoothies or shakes.

Pro:
Easier to swallow than capsules or tablets
Better absorption by the body
Con:

Shorter lifespan than the other forms
Lots have added excipients for flavoring
Tip:
Look for a quality brand that does a lot of testing
A tincture is more concentrated than liquid
Tinctures are liquid extracts. The supplements are dissolved in alcohol. Don't worry, you won't get drunk from tinctures, the amount is negligible. Yet, as with every form of supplement, it is recommendable to study the description or label first.  
Pro:
Quick absorption by the body
Some essential oils are suited for internal use
Another form of liquid is oil. Usually, essential oils are used as aromatherapy, yet some of them are excellent for intake. The quality brands control and bottle their own oils. And have good information about their products.
Pro:
A lot of choice in types and brands
Safe because it is plant based
Con:
Many forgeries. For example: there is more lavender oil on the market than there are lavender plants
Not all oils are fit for consumption
Tip: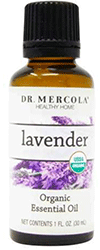 Don't buy your oils at the supermarket but at a specialized firm
The list could go on
There are mixed forms of supplements like energy bars and fermented herbs. Especially fermented nutrition is in the picture nowadays because of the many health benefits it has. But I want to keep this overview clear and structured. That's why I just mention this as a side note.
No matter what form you are going to take, try to find a product that is certified, non-GMO, organic, dairy-free, and gluten-free. And if possible manufactured and packed in a sustainable way.
What do you think, is this list complete and helpful? Let me know in the comment box. You can also leave your questions there if you have them.
Take care.