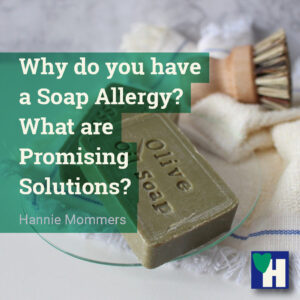 From the 70s my parents went on holiday in Spain and brought Maja soap back home with them. The scent of that soap still reminds me of my sunburnt mother who blissfully unwrapped her soap.
The scent was too flowery for me, but what I liked was the paper packaging. I don't have a soap allergy, but I want sustainable products, including their packaging. Nowadays there is hardly any soap available in Spain that is wrapped in paper. Even in the Eco store, the Marseille soap is wrapped in plastic.
I usually buy my soap at an old crafts market, if I happen to bump into it. Those are usually barren or have a banderole of paper around them. The best soap I have found so far is honey soap, which was a present from a nice beekeeper in the centre of Spain.
Some of the links are affiliate links. As an affiliate associate, we earn a commission when you purchase any of the products offered through the shared links at no extra cost for you. This helps us maintain this website.
A soap allergy is a nuisance
People like soap that foams. This gives a sense of better cleaning. Foam is caused by sodium lauryl sulfate (SLS), which can also trigger allergies.
Compositions of soap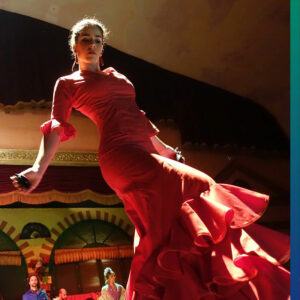 Ever since I watch closely at the nutrient lists of the foods we buy, I also pay attention to the composition of soap, toothpaste, detergent, etc. And maybe the ingredients that mainly consist of numbers are not bad at all, but I have developed a distrust against them.
This is for example the composition of Maja Soap: Sodium Palmate, Sodium Cocoate, Zea Mays Starch / Zea Mays (Corn) Starch, Parfum / Fragrance (Anis Alcohol, Citral, Citronellol, Coumarin, Eugenol, Geraniol, Limonene, Linalool), Glycerin, Paraffinum Liquidum / Mineral Oil, Cera Alba / Beeswax, Butyrospermum Parkii Butter / Butyrospermum Parkii (Shea) Butter, Aqua / Water, Sodium Chloride, Citric Acid, Tetrasodium EDTA, CI 77891 / Titanium Dioxide, CI 26100 Red No. 17 (D&C), CI 47000 Yellow No. 11 (D&C), CI 61565 Green No. 6 (D&C).
Even Sanex, which is a brand especially for sensitive skin, has a long list containing: Aqua, Glycerin, Sodium Laureth Sulfate, Cocamidopropyl Betaine, Coco-Glucoside, Sodium Chloride, Sodium Lactate, Lactic Acid, Sodium Benzoate, Sodium Salicylate, PEG-120 Methyl Glucose Trioleate.
A possible cause of your soap allergy: Sodium Lauryl Sulfate
Many soaps contain Sodium Lauryl Sulfate (SLS), which some say is carcinogenic, and others that it "only" causes skin irritation. The reason for adding SLS is that it foams so nicely.
The foaming makes it difficult to rinse it all off and can stay on your skin for days. And even penetrate it with negative influences on your kidneys and liver. In addition, SLS reduces skin fat from oils, causing your skin to dry out.
SLS is not only found in soap, but also in toothpaste, shampoo, shaving cream, shower gel, cleaning products, and detergents. There is also SLES – Sodium Laureth Sulfate – which appears to be slightly milder than SLS.
Consumer safety
The food and drug organizations still consider SLS and SLES to be safe enough for use by consumers. Yet it is a fact that more and more people are allergic to all kinds of products.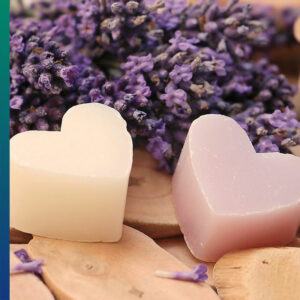 Related: How to Live with a History of Allergies
If you don't want to take any chances, make your own soap. That will foam less, but cleaning has nothing to do with foaming.
There are 2 ways to make your own soap:
Make everything yourself. This is more of a hassle, because you have to work with lye, but it seems to be an easy process;
Use a soap base, to which you add olive oil and coconut oil and other natural ingredients.
Related: Why is Coconut Oil good for your Skin, Hair and Body?
The best part of it – because it's fun – is working with moulds, so that the soap takes on all kinds of shapes. Great to use as presents.
Choose 100% silicone moulds if you want a sustainable product. Silicons look like plastic, but they are not. The silicone production process is chemical, but the raw materials include sand or pebble.
Sustainable and organic
Use natural or organic ingredients as much as possible. For example, if you want a nice scent, add an organic essential oil. You can also add coffee for a scrub effect.
Related: Natural Organic Essential Oils and How to Use Them
Dyes to give the soap a colour are offered on DIY-soap-making websites. I quit my ceramics studio because I no longer wanted to work with toxic heavy metals such as chromium oxide. So I would advise against dyes based on metals.
Textiles can be coloured with vegetable substances like onion peels. I don't know (yet) if that is also possible with soap. The colour may be too faint. Do you know it? If so, please let me know in the comment box below.
Organic soap is milder and softer than the usual soap. It also hydrates better, which prevents your skin from ageing quickly.
Shampoo Tip
You can use your homemade soap as a shampoo. Rinse with a few drops of apple cider vinegar and you don't even need to use a conditioner anymore.
Types of natural soaps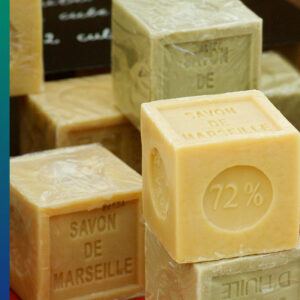 If you don't have the time or feel like making your own soap, you can opt for a natural soap.
Most natural soaps take their name from the region where they come from. The composition is a combination of potassium salts with higher carboxylic acids, glycerol, citric acid and sodium chloride. (Doesn't sound natural at all, don't you think? Yet it is.)
Due to their antibacterial properties, these soaps are suitable for sensitive skin, oily skin, acne or a skin type that is prone to allergic reactions.
If you are looking for a soap with a specific name, pay attention to the composition. The names are not protected like for example the name Champagne is. They are hard soaps, which can be recognized by:
Contain no more than 4-5 natural ingredients;
Have a 100% natural composition, without preservatives and without cleaning agents;
Not much foaming, although some do;
Do not contain animal fats, but vegetable oil, making them vegan;
Often in a square block shape.
Aleppo soap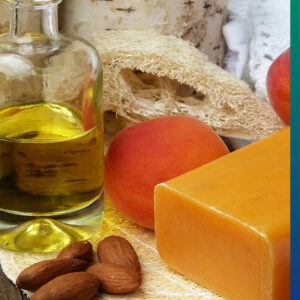 A natural Syrian soap from Aleppo made by hand following recipes handed down for thousands of years. In addition to olive oil, which is in most natural soaps, Aleppo soap contains laurel oil.
Castile soap
This one comes from central Spain. The story goes that the Crusaders brought the Aleppo soap to Europe in the 11th century. As laurel oil was unavailable in Europe it was replaced by olive oil, and in the case of Castile soap also at times by hemp oil. Castile soap is available as a hard soap and as a liquid soap.
Marseille soap
This soap from the South of France is similar to Castile soap, but it is a potassium soap. Seawater from the Mediterranean is used in the manufacturing process of Marseille soap, along with alkaline ash from sea plants and the typical French lavender.
Sulfur soap
Sulfur has a great antibacterial effect. The soap is recommended for people with oily or acne-prone skin. Since sulfur also dries out the skin, this soap is not suitable for everyone.
Peloid soap
The addition of peat (a specific type of peat with therapeutic properties) is characteristic of peloid soap. This soap is used, for example, in baths and spas.
Birch tar soap
It is a natural soap with an intense and rather unpleasant odour, which is often advised in the treatment of diseases like mycosis, psoriasis, alopecia, and acne. The dark, oily tar oil is extracted from the bark of trees such as pine, birch, or beech.
Soap allergies can be prevented
Natural soaps will cure and prevent a lot of allergies. Although there is always a possibility one of the substances won't suit your skin. So it's best to first try a small part of your body like your hands and forearms.
Have you ever used a natural soap? Tell us your experiences in the comment box below.