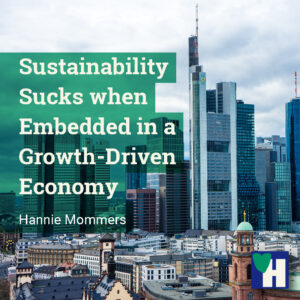 Through discussions, much reading, and writing, I sharpen my mind about the state of the earth. More and more I come to the conclusion that it is almost impossible to be sustainable.
In other words, sustainability sucks when embedded in a growth-driven economy.
But as one of my current sources of inspiration Thomas Rau says: "Let's do what is necessary, not what is feasible."
This article is a bit more negative in tone than my other articles but is a way to deepen my thoughts, and hopefully yours, and to keep or regain hope.