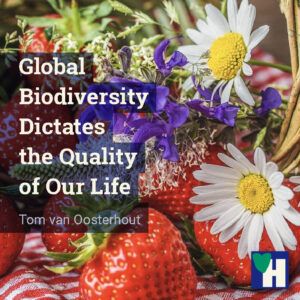 Global biodiversity dictates the quality of our life. You might compare it with our personal health. It's one of our most important assets. The reason of course is that it makes us feel good. Yet, there is more. We perform better when we are healthy. Physically and mentally. We measure our well-being by our health. Our quality of life is measured by our health.
There are a lot of pines where we live. All the neighbours in our street spray poison against the pine processionary caterpillar. This spraying is totally nonsense and goes against every biodiversity logic. All the natural enemies of this caterpillar live here: the praying mantis, dozens of bats, cuckoos, and the great tit. Our neighbours consciously destroy the habitat of these animals and are a threat to the biodiversity in this area.
For us, biodiversity is the thermometer of a healthy globe. Does this mean, the more biodiversity, the better? We would wish it to be that simple.
Some of the links are affiliate links. As an affiliate associate, we earn a commission when you purchase any of the products offered through the shared links at no extra cost for you. This helps us maintain this website.
Global biodiversity is important to survive
From the beginning of our existence, humankind has had an – at times devastating – influence on flora and fauna. Monocultural farming and pesticides are not helping in maintaining a good climate in which biodiversity can thrive.
Our livelihood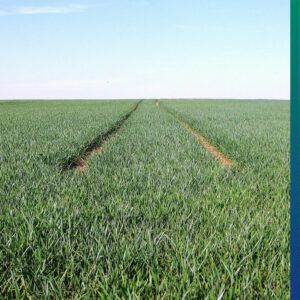 There are 2 types of global biodiversity: the biodiversity of domesticated plants and livestock and wildlife biodiversity. Each type includes 3 closely related levels: diversity within species (the genetic level), the number of species and their population (the species level), and the natural habitats providing the necessary conditions for populations of species (the ecosystem level).
The first type of global biodiversity, the domesticated one, is extremely important for us human beings. This type of global biodiversity provides our livelihood. Without it, we could not survive. Domesticated biodiversity and wildlife biodiversity are intricately related. The problem with both types of global biodiversity is that they are in decline.
Domesticated global biodiversity in decline
Domesticated biodiversity is one of the agri-environmental parameters. The others are: nutrient use, pesticide use, water use, land use and conservation, soil quality, water quality, greenhouse gases, wildlife habitats, landscape, farm management, farm financial resources, and socio-cultural issues.
Not to mention that these need to be balanced against each other. From one study to another, it appears that farm management is the biggest and at the same time the most problematic challenge. This is where the problems emerge. Most farmers don't manage their farms anymore.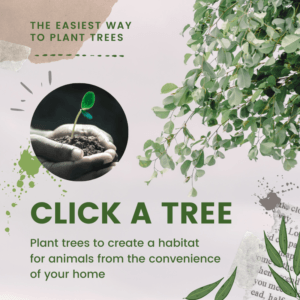 Their farm management is totally controlled by the food industry. The food industry dictates what to produce, when to produce, and how to produce. Most farmers have no idea why they do what they do. As a result, most of the agri-environmental parameters are in decline.
Soil nutrients are down. Pesticide use goes up. There is not enough or too much water. Land use and conservation are dominated by monocultures. Most agricultural soil is dead. Water pollution is widespread. Dairy farming and large-scale animal production are the biggest producers of greenhouse gases. Wildlife habitats are in decline. Landscapes become uninspiring. Farm incomes are down. Conventional farmers more and more get in conflict with society because they do not respect global biodiversity. 
Monocultural farming systems
The only reason that France is number 2 on the list of countries exporting agricultural produce, is that they grow a massive amount of sugar beets. Driving through the north of France during the autumn, you will notice huge machines harvesting 24 hours a day and 7 days a week.
In November of this year, the French Parliament decided, despite a EU-ban, to allow the sugar farmers to coat their beet seeds in neonicotinoid. This pesticide resembles nicotine, which makes it dangerous for humans because of its carcinogenic capacities. Moreover, the product kills insects and bees and as a consequence birds.
Monocultural farming systems are the biggest threat to domesticated biodiversity because of the higher environmental risks and costs. Such risks and costs emerge from excessive use of nutrients and pesticides. Which also has a substantial impact on wildlife biodiversity.
Wildlife global biodiversity in decline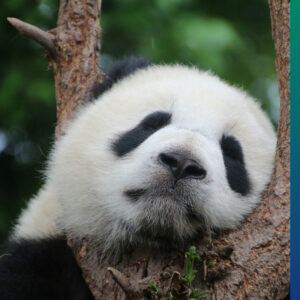 There are serious global biodiversity problems. In the past 50 years, most plant and animal species are in decline. Only a relatively small fraction of flora and fauna are in extreme decline. However, in northern and temperate regions some plants and animals improve, thanks to restoration and protection efforts.
Extreme loss of biodiversity occurs in the Indo-Pacific region. Bird and fish systems show the most catastrophic decrease, followed by reptiles and amphibians. Specifically, reptiles in North, Central, and South America are in extreme decline. The number of arctic marine mammals, such as polar bears and seals, is also decreasing dramatically.
Large species face more decline than smaller ones. Whales, polar bears, brown and black bears and grizzlies, elephants, rhinoceroses, lions, orang-utans, and gorillas, are some of the most vulnerable animals.
Another problem is when wild animals are invasive. For instance when they are imported into habitats that are not naturally theirs. This happened with rabbits in Australia. In the nature park where we live close by 1,500 wild goats are being shot. A very rich man who lived here thought it would be nice to have some goats here in the mountains and imported a few from North Africa. Now they're a threat to all other animals.
Extinction is 'normal'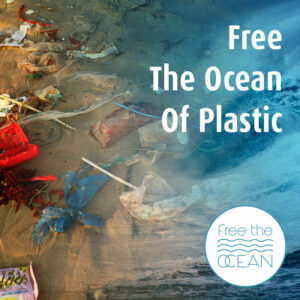 The extinction of plants and animals, as such, could be interpreted as 'normal'. Today's species constitute only 5-10% of the plants and animals that ever existed on the globe. This means that 90-95% of all animals and plants that ever lived on the globe ceased to exist.
However, with the rise of the number of sedentary humans, the extinction rate grew exponentially. There are many reasons for extinction: the destruction of habitats, invasive species, industrial and household pollution, over-population, and extreme exploitation of ecosystems, for instance through agriculture.
The problem is that we do not even remotely know how many species of plants and animals exist on the globe. Estimates range from 3 to 100 million species. Elephants, tigers, and polar bears can easily be spotted. But most animals can only be detected with a microscope. This makes conservation an immense challenge.
Conservation of global biodiversity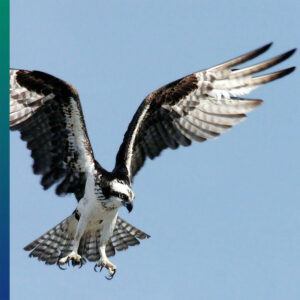 Why is the conservation of global biodiversity relevant? The beauty of plants and animals is reason enough. Plants and animals and their habitats are also extremely important for human beings. We need them as food supplies. Even when you don't eat animals, you still need to eat plants and their fruits.
What I didn't know is that 40% of the raw materials that are used to produce medication comes from wild plants. In 2006 the economic value of these raw materials for the pharmaceutical industry was worldwide estimated at 640 billion dollars.
To put this in some perspective: in 2005 the population of the United States spent almost 500 billion dollars on out-of-home dining. Which also demonstrates the huge economic significance of food production. 
Related: Citizens Devoted to the Conservation of Biodiversity
Spain is a biodiversity hotspot 
In Europe, in terms of biodiversity, Spain is one of the most diverse countries. Spain is situated in one of the 25 biodiversity hotspots of the world. There are nine bio-geographic regions in Europe: Arctic, Boreal, Atlantic, Continental, Alpine, Pannonian, Mediterranean, Micronesian, Steppic, Black Sea, and Anatolian regions.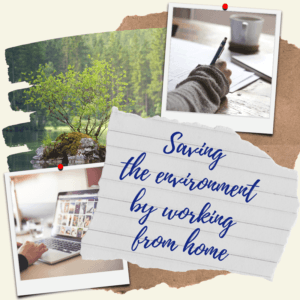 Spain contains four of these regions. Three on the peninsula, the Atlantic, Alpine, and Mediterranean bio-geographic regions. The fourth, the Micronesian is on the Canary Islands. The combination of these four different regions makes the conservation of the wide variety of flora and fauna in Spain extremely challenging.
In Spain, the protected areas cover more than 12 million hectares, including 5 million hectares of marine areas. It represents over 14% of its land area and 5% of its marine area. There are 1.467 sites of community importance and 657 special protection areas for birds.
Endangered hotspot animals
The International Union for the Conservation of Nature is committed to global biodiversity. In 1964 they started with a worldwide red list of endangered species. More than 32,000 endangered species are identified up until now. Amphibians such as frogs and salamanders are the most endangered species. Birds the least.
Such figures, however, are no indication of the danger of extinction of an actual specific animal or plant. The Iberian Lynx (Lynx pardinus) is the world's most threatened species. The Iberian Lynx only lives in Spain and Portugal. It is critically endangered as a result of the fragmentation of its natural habitat by agricultural and industrial development.
Another example of endangered species in Spain is bats. They are threatened by the growing use of insecticides in agriculture as well as in green urban areas, such as private gardens and public parks. These insecticides destroy the natural prey species of bats, such as the pine processionary caterpillar (Thaumetopoea pityocampa).
In addition to the loss of habitats and the poisoning of their prey with insecticides, bats are deliberately persecuted. Some people think they transfer viruses. Unfortunately for the bats, it's the other way around. Bats are threatened by human viruses, such as the Covid-19 virus.
However, there is also some good news. The Iberian Wild Goat (Capra pyrenaica) was almost extinct. Due to intense conservation efforts, it's recently been declared a species of least concern. Protected areas and abandonment of agricultural areas are the main drivers of this species' recovery.
We are very curious how we personally could contribute more to biodiversity. Do you have any ideas? And if so, please tell us in the comment box.