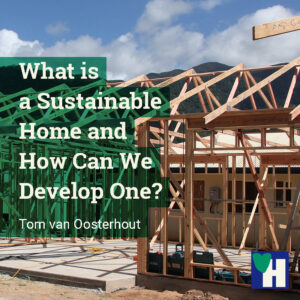 The question – What is a sustainable home and how can we develop one? – requires an answer from 2 perspectives. 
The first perspective is that of the current state of the environment and the circumstances in which our home exists. 
The second perspective is that of the design and the construction of the actual home. What materials are used or do we want to be used? What are the esthetics? How much space do we desire?
Next, we compare both perspectives with the sustainability criteria. What are these criteria and how can they be applied? 
Some of the links are affiliate links. As an affiliate associate, we earn a commission when you purchase any of the products offered through the shared links at no extra cost for you. This helps us maintain this website.
What is a Sustainable Home?
A sustainable home is a comfortable home. It is also a home that fits in with the environment. As well in the situational sense, the place where it is built, as with the materials used to build the house. 
More and more living space
Some major developments dictated our modern life. The separation of work and living is probably one of the most important. 
This separation coincided with the gradual doubling of the living and working space per person. Everywhere on the planet, the separation of work and living, and the doubling of the work and living space desired, resulted in uncontrolled sprawling of work and living areas. 
Taking all these developments together results in a never-ending need for parking space. Near the home, near the office and the factory, near the city centers, near shopping and public transport facilities, and near recreational areas.
Vacated living space
For example, in Spain, the doubling, tripling, and quadrupling of the desired living space have taken tremendously unsustainable proportions.
In Spain, well-to-do people own 2, 3, or more homes. One near the office, one near the beach and one near the mountains. 
In August a majority of the Spaniards live in another home. Either one they own, or one they rent. For the remainder of the year, these homes are vacated. 
Living space?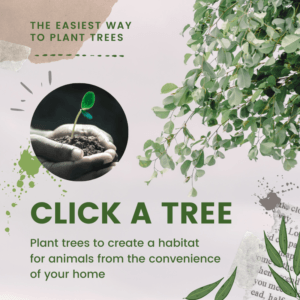 Whether all these developments actually created more living space, is a contested issue. It is often a life-threatening action to go on foot or on a bike from a house in the city to rural areas or the woods. Never mind the problems people have parking a bicycle at home.
Children cannot play in the streets and once outside they have to be kept under constant surveillance. Most sidewalks are way too small. Moreover, they are often extremely dangerous for the elderly because of the appalling condition these sidewalks are in.
Most urban areas lack major green areas. Trees and bushes create many services. They harbor small animals. They also regulate the air, the soil, the rainwater, and the temperatures. 
Related: 19 Reasons Why Trees are Vital to the World, including Us
Collective and individual solutions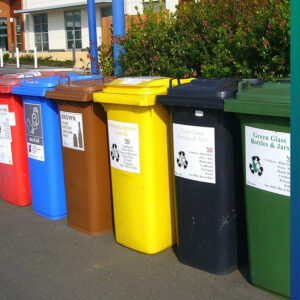 How to amend these detrimental conditions in a sustainable way? Hannie and I use the following, reasonably practical seven criteria of sustainability: refuse, reduce, reuse, repair, recycle, rot and rethink.
When it comes to the achievement of a sustainable home, these criteria apply to collective as well as individual solutions. 
Collective solutions
Work at home. That is the best way to contribute to a sustainable world. In this way, we contribute individually to collective sustainability ambitions.
Related: Working from Home is more and more Favored as Essential.
Reinstate a mix of living, working, and public services areas. Working, living, shopping, and recreation should be incorporated more. This is a government spatial planning responsibility. 
In most cases, this means politicians have to amend the wrongs they did in the past. Disregarding the financial offers required, political prestige will vehemently oppose such action.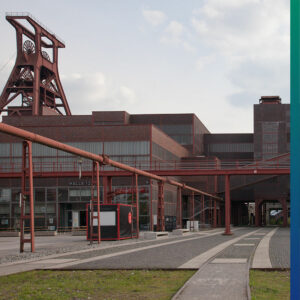 Redevelop brownfields. These are abandoned work and living areas and facilities. Or areas that have outlived their usefulness. 
Use resources frugally and efficiently. Reuse building materials as much as possible. Sometimes such materials come from surprising places. Coal-fired power stations produce huge amounts of plaster, which can easily be used for building purposes. Unfortunately, coal is not a sustainable resource.
Restrict all fossil-fuel-based mobility. Promote and give priority to public transport and walking and cycling. Copenhagenize all cities. No infrastructures without crossovers.
Incorporate social ambitions. Sustainable living also refers to the social integration and inclusion of the various human fabric society is made of.
Individual solutions
Generation home. Several generations live under the same roof. While the adults go to work, the elderly take care of the children, the house, and the garden. Of course, there is no need for the generations to descend from the same family. Nor are the children a mandatory option.
Communal living. A variation of a generation home is communal living. Non-family-related people live together, either in the same house or in a block of houses. They share, for example, collective facilities and gardens.
A recyclable home. Every year thousands of tonnes of building materials are turned into waste. We can prevent this by building recyclable (= sustainable) homes. Of course, the design of such a home starts by incorporating as many recycled building materials as possible. 
A healthy home. A comfortable home is a healthy home. However, what constitutes comfortable? Enough light and relative draft, warmth, and humidity are important. 
Avoid hazardous chemicals. Do not use unhealthy hazardous chemicals in building materials. Paint, impregnating, and sealing agents, plaster, wood, and concrete are produced with and contain many hazardous chemicals. These chemicals are the cause of the so-called sick building syndrome. 
Some of the very hazardous chemicals used in building materials are pentachlorophenol (PCP), lindane (gamma HCH), pyrethroid, polychlorinated biphenyl (PCB), formaldehyde, asbestos, solvents such as toluol and xylol, and hydrocarbons such as dichloromethane and dichloroethane. 
When you encounter materials containing one of these products, avoid them. Although this list of hazardous building materials is far from complete.
Shy away from electromagnetic smog. Electromagnetic smog is caused by high voltage cables. People living under or near such cables suffer twice the risk of contracting leukemia.
Prevent fungus. Fungi in the house are bad for our health. These are caused by insufficient ventilation and construction defects, such as poor insulation and thermal bridges. 
Fight legionella. Legionella is a pathogenic bacteria. These bacteria exist and grow only under specific circumstances. The bacteria enter the lungs with water vapor inhaled from poorly maintained air conditioning, hot tubs, and showers.
Eco-friendly building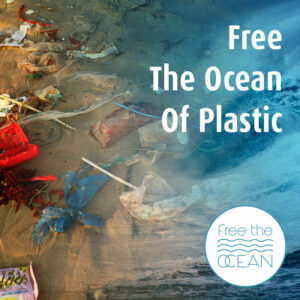 As mentioned earlier the question of what a sustainable home is, can be answered from 2 different perspectives. 
The first perspective, discussed above, represents the circumstances in which our home exists. The second perspective refers to the design and the construction of a home.
Local orientation
A house built on a flat and open space requires a different design and materials than a house in the hills or on a mountain. Dry and moist climates also have different requirements.
In general, it is best to adapt to local customs and to use local or regional resources and materials. This means that some knowledge of these customs, resources, and materials is required. 
However, attaining such knowledge is never easy. It is best to discuss sustainability requirements with local constructors and craftsmen. This article gives some clues about what questions to ask.
Natural materials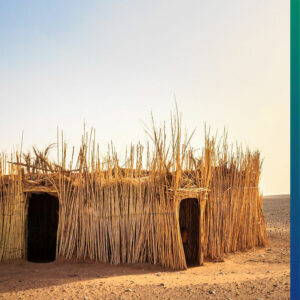 Granite and marble are not sustainable materials. No matter how many ages they persist in buildings and even outside, they can not be replaced.
Wood. This is the most common sustainable building material. On the condition that the trees required, are grown locally under controlled circumstances. Meaning that for every tree used, one or more trees are planted back.
FSC-certified wood is presented as sustainable wood. However, the Forest Stewardship Council (FSC) has been severely criticized lately. In 2018 Greenpeace International withdrew its support of FSC.
When we buy wood we always try to check whether any chemicals have been used to preserve the wood. 
Straw, reed, and clay. The very popular half-timbered houses in Germany are made with reed and clay. Straw combined with clay is very well known for its insulating capacity. 
Hemp. Bio-based materials and construction company IndiNature, will start manufacturing flexible hemp insulation in summer 2022.
This is a carbon-negative solution to insulation. Moreover, no hazardous chemicals are used to produce the hemp insulation. 
The new factory will be a showcase of sustainable systems, such as renewable technologies to power the factory and good design principles.
At full capacity, the factory will capture 10,500 tonnes of carbon dioxide (CO2) a year. This is the equivalent of planting 5 million trees.
At present hemp is also more and more used in sustainable textile and footwear.
Related: Sustainable Footwear Protects the Environment and our Health.
Flax. Flax is best known for the textile which is made of it: linen. The first recorded time humans used flax as a textile dates back 30,000 years. Currently, flax is also widely used in furniture and tapestry. 
Sheep's wool. Sheep's wool is also used in the upholstery of furniture and in tapestry. And as insulation material.
Green roof. Plants on the outside walls and the roof of a house also function as insulation. For several reasons, these plants require special attention.
During dry seasons the plants on the roof need to be watered. The plants chosen to grow on the outside walls must not deteriorate the walls. This can partly be prevented by putting wooden rails against the walls.
Do you know any other sustainable building materials? Please let us know in the comment box below.