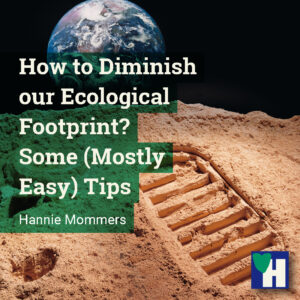 An individual's ecological footprint tells how much space he or she needs to live. We are not talking about how big your home is here, but how your lifestyle impacts the environment and how we can diminish our ecological footprint.
Ecological footprints are also referred to as CO2 footprints. Are you an emission-intensive person or do you live frugally?
You cause less environmental damage with a smaller footprint. It has been shown in a number of studies that if everyone had an average footprint of 1.8 hectares, nature could restore itself.