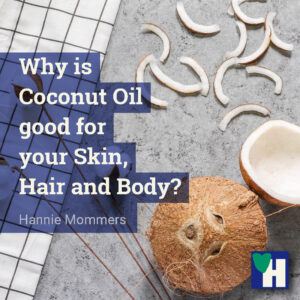 At a health seminar, I heard about oil pulling. Not hindered by any kind of knowledge I bought a pot of coconut oil and tried it myself. And concluded that I lack the patience for something like that. Oil pulling is comparable to mouthwash. You have to keep the oil in your mouth for 15-20 minutes and let it swish around.
Finally, wanting to answer the question "Why is coconut oil good for your teeth", I discovered that coconut oil is 100% saturated fat. Half a year before that I was warned that my cholesterol was too high, and I was panicky about anything leaning towards saturated fat.
As said, I wasn't hindered by a lot of knowledge back then. Nowadays I am more careful with my conclusions. I look at trusted sources and try to compare opposite results, to be able to make educated choices.
Some of the links are affiliate links. As an affiliate associate, we earn a commission when you purchase any of the products offered through the shared links at no extra cost for you. This helps us maintain this website.
Why is coconut oil good?
Despite the fact that coconut oil is 100% saturated fat, it has a lot of health benefits for our bodies. Not all are properly backed by science (yet) but if you choose a good organic quality you're set.
Some scientific facts about coconut oil
Coconut oil is 100% saturated fat, but because it's natural it's good fat. The saturated fat that does a lot of harm is trans fat, for instance in margarine, which is used for a lot of fast food. Coconut oil contains little else: no cholesterol, no fiber, and faint traces of vitamins and minerals.
It is good for cholesterol, as it increases HDL and lowers LDL. In contrast to soybean oil that decreases HDL and increases LDL. But, as I say regularly on this website, for every scientific report that claims this is true, there is an equally scientific report that claims it's probably not.
In my view, it depends on the quality. There are 2 types of coconut oil: (extra) virgin oil and copra oil. You cannot always check that on the label. As with any fad product, there is a lot of rubbish on the market.
How to determine the quality of coconut oil?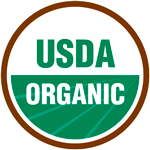 The melting point of (extra) virgin coconut oil is between 24 and 26 degrees Celsius;
Copra coconut oil has a melting point between 30 and 33 C;
Virgin coconut oil is cold pressed and not deodorized, the Copra kind is refined and hardened;
Choose an organic brand that has a quality label;
Good oil is not cheap, although not all expensive oils are good. That's why certification is important.
Preferably with an ISO number on the packaging;
In a glass jar, so you can see the color. The color should be off-white. Too yellow or too white is a sign something in the process was wrong;
Country of origin is stated;
The manufacturer or supplier is on the label.
In the US you can watch for the USDA approval. And in the EU the food hygiene and organic approval are recognizable from the starred leaf.
Here is a list of the benefit claims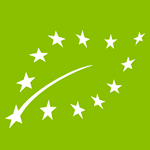 Internal use:
Increases energy;
Minimizes belly fat by helping with fat burning;
Slows down the aging process, because it counteracts damaging oxidation processes in the body;
Improves the absorption of nutrients;
Improves the stomach and intestinal health;
Strengthens the bones;
Promotes the health of teeth;
Reduces hunger;
Is not stored as fat and therefore promotes weight loss;
Protects the liver;
Fights infections by viruses, bacteria and fungi. 50% Of the oil is lauric acid, which kills harmful microorganisms;
Good for cholesterol, increases HDL and lowers LDL;
Ideal ingredient in a keto diet;
Strengthens immune system;
Can improve sleep and mood when used daily (15-30gr);
Can have a beneficial effect on brain disorders (Alzheimer's and epilepsy);
Reduces hot flushes.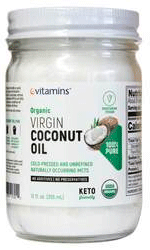 External use:
By smearing it into your hair, you'll get healthy hair;
Helps with dry skin, by improving the moisture level of the skin;
It helps with eczema;
Good for your nails;
Helps with acne if you have a dry or normal skin type;
Oil pulling for 15-20 minutes reduces plaque;
Mix with baking soda as a toothpaste;
Suitable as after sun;
Soothes insect bites and itching.
Are these claims true?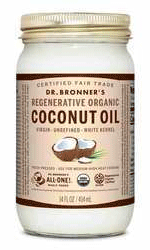 Are you getting suspicious of so many health claims? I am, to be honest. And the only way to know what is true and what is not is to try it for yourself. And to listen to friends and acquaintances. But my adagio is always that what good is for someone else, doesn't have to be good for me. We are all different. 
My experiences with coconut oil are both good and not good. As I told you at the beginning of my article I didn't like the oil pulling. My mouth felt like it was layered in fat and I didn't like it. That feeling is gone soon enough, I just didn't have the patience to swirl the stuff around all the time. This is a bit strange now I think of it because I do have the patience to sit and meditate for 15 minutes or to swim my laps in the pool. 
I am still convinced that it is a good method. In this video, a dentist explains the benefits. As he says, it will not cure cavities, but it does have anti-bacterial and anti-parasitic properties!
Yikes, swimmers' eczema
Talking about my laps in the pool! I swim 15 minutes each day. Last summer I skipped a lot of days because of eczema between my toes and on my legs. I hated the idea of having that happening again this year.
From the first day (May the 2nd) that I started my laps again, I developed a mindful and curing routine. As soon as I leave the water I dry my feet and legs meticulously. After drying the rest of my body, I sit on a stool and massage coconut oil in between my toes. And I finish it with a foot massage. Delightful!
Occasionally I feel some itching spots. But I didn't have to skip one day so far because of eczema. Making me very happy, because I love swimming.
Bulletproof coffee or tea
In the Himalayas and other cold and high areas, people drink butter tea or butter coffee for the much-needed energy on high altitudes. Bulletproof coffee is a brand, started by Dave Asprey, inspired by butter tea from Tibet. Recently Bulletproof coffee became a hype.
My son drinks Bulletproof tea and gains a lot of energy from it. But instead of the butter, he uses coconut oil.
Some final words
As you can see I haven't yet examined all benefit claims. I certainly intend to do so, because studying coconut oil for this article has made me even more enthusiastic than I already was. 
Have you eaten or used coconut oil? What are your findings? Let me know in the comment box.