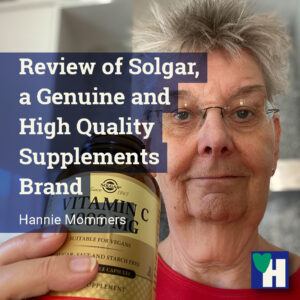 This review of Solgar is about my preferred quality brand for the supplements I take.
Our Green Health is about additions to your food that are beneficial. Usually we think of capsules and tablets when we think about supplements. Yet, I consider spices, herbs and the vitamins and minerals in food as much a supplement as those ones.
In some situations it is advisable or necessary to take a capsule or another form of supplement. In How many different forms of supplements are available? you can read about the different types of supplements.
In How to Choose Supplements that are Beneficial I wrote how you can make your personal choice of supplements.