In The Essential Nutrients to have a Balanced Diet I was talking about diets and lifestyles. Through the years my husband Tom and I have developed our own lifestyle, based on our preferences, experiences and (of lately) ailments.
We have to study and know a certain diet or lifestyle before we can decide if we will fully embrace it or take elements out of it. And most of the time we decide the latter. I am so happy that Tom and I both love to try new things and experiment. 
This article is a review of Nutriciously, the company of a German, vegan couple. If you have decided it is time to change your lifestyle habits, you need to know what you can expect from their publications. Will it benefit you? Does their information give you enough guidelines to know what you can do best?
Some of the links are affiliate links. As an affiliate associate, we earn a commission when you purchase any of the products offered through the shared links at no extra cost for you. This helps us maintain this website.
What are good reasons to change your lifestyle?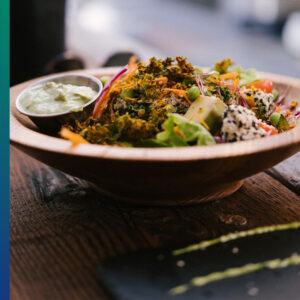 "How much did you gain?", my friend asked me the other day. And at first I had no idea what she was talking about. Oh, wait, my weight, because of the lock down due to the virus. I answered: "I lost weight since the beginning of the lock down." 
This is usually not what people who struggle with their weight like to hear. Somehow it feels nicer to all be in the same boat. And to not be confronted with our own lack of discipline, because that is what it all comes down to, isn't it? 
Changing what we eat can be a great boost to build enough discipline to maintain a change of lifestyle. Because it keeps us busy with all the new things, so we don't have time to step into our usual pitfalls. And because it is exciting to learn and taste new things.
Trying veganism is a great idea 
Veganism is committed to avoiding the use of animal products. As the Vegan Society says: … a way of living that seeks to exclude, as far as possible and practicable, all forms of exploitation of, and cruelty to, animals for food, clothing, and any other purpose.
The vegan diet is a plant-based one. The term was first used in 1944 by animal rights activist Donald Watson as a variation of vegetarianism. Vegetarians do eat eggs, dairy, and honey, vegans do not. 
Tom and I have been vegetarians for years and I remember our first vacation in a resort in the early 80s. People had no idea what to serve vegetarians (let alone vegans), so we ate omelet and plain vegetables or lettuce for 14 days in a row. Yikes.
Thank goodness vegetarianism and veganism have become more mainstream. Because of this development, the meals are much more imaginative and delicious. 
Why veganism is good for your health
Vegans are often very healthy people, because vegetables contain fibers, vitamins and minerals. Research shows that vegetables have a positive effect on your health, because they lower blood pressure and LDL cholesterol.
Another positive aspect is of course that vegans are overall more conscious of food and its impact on the environment.
It goes without saying that vegans, and vegetarians, and everybody else have to eat varied.
Why veganism can be bad for your health
With a non-varied diet, vegans are at risk of developing a deficiency in iron, protein, vitamin B12, and iodine. Not eating enough protein for a long time will cause a breakdown of the muscles. And a vitamin B12 deficiency can have consequences for our nervous system. 
Nuts contain a lot of calcium. However, a lot of nuts are required to fulfill the daily amount. A calcium deficiency is especially a risk for aging people. 
These risks do not only apply to vegans. There are plenty of meat-eaters who eat too few vegetables. As a consequence, most of them suffer from a chronic shortage of essential nutrients.
Can Nutriciously help you to change?
At some point, I skipped dairy from my diet. The reasons were the huge eczema and mucus problems I had. I didn't know if dairy was to blame, but I was very motivated to give it a try. 
For me it was especially hard to avoid cheese. I love cheese! Especially all those French types. In a way it was good I didn't find replacements in the beginning. This way I was forced to look for other tastes.
About Nutriciously
This company is owned by 2 people, the couple Alena and Lars. Both became vegans – independently of each other – at some point due to health problems.
Once together, they decided to share their experiences and enthusiasm with others to help people in similar situations.
From A to Vegan guide
The key part of the Vegan Starter Kit is the "From A to Vegan guide". This 200+ page eBook has a lot of information about what vegan is, what the benefits of going vegan are, tips on how to deal with your own mindset, and unsupportive people in your environment. 
It's not a flimsy 30-page lure to buy their eBooks, but well-thought-out, valuable information about every area you're dealing with as a vegan. 
The design and layout are beautiful, as are the pictures. I am a sucker for good design and user-friendliness. Aspects that do well in all the material from Nutriciously thanks to Lars' graphic skills.
Bonuses in the Vegan Starter Kit
To have good information is fine, but what we really need, when changing to a vegan diet, is great recipes and even more helpful tips, don't we? We are well served because, in addition to the general guide, the material includes:
Recipes;
14-Day meal plan for breakfast, lunch, dinner, and snacks;
Meal formulas to build your meals with what is available;
Restaurant guide. This is not a list of vegan restaurants, but consists of tips on how to eat vegan in a 'normal' restaurant;
Printable cheat sheets.
Are there enough guidelines?
As it is hard to start something new, there needs to be enough information without the risk of being overwhelmed. Because of the clear structure, you can choose what information you want most or go right for the recipes and grocery lists.
A critical note
We ban soy*. This makes it hard for us, although not impossible, to buy vegan products, as most products contain soy in one form or another. 
The recipes of Nutriciously also often contain soy. It's not really a big deal of course, it's easy to replace soy milk with almond milk or coconut milk and to use dried mushrooms instead of the (much too salty) soy sauce.
* Read here why we ban soy: What are the Positive Effects of Deforestation or are the Negative Effects Worse?
Is support accessible and quick?
If the material is solid, you won't need much support. So I didn't have to ask for any explanation or problem-solving. But I did have contact with Alena and thought her answers were quick, to the point, and friendly.
Final conclusion of this review of Nutriciously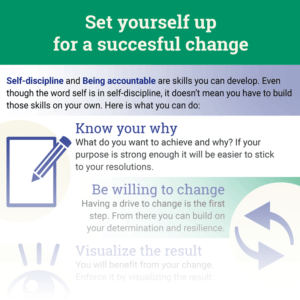 It's quite obvious that I am enthusiastic about Nutriciously. In fact, I wish everyone would try this for at least 30 days. It's good for your health, for the environment, and for your purse as well, because plant-based products are usually cheaper than meat and fish.
Yes, I know, the meal plan is a 14-day plan, so why do I recommend 30 days? That's because a change of habit really sinks in after doing the new habit for at least 30 days. Download our infographic about discipline for extra support.
What do you think about eating vegan? Put your appreciated comment in the comment box below.
Related: Review of Solgar, a Genuine and High Quality Supplements Brand