How to control eating habits is quite a challenge. Some of the following insights might support our efforts. These insights focus on the way we make everyday decisions. And more specifically, how we play tricks on ourselves.
No matter how smart we are, avoiding these tricks is not easy. So we never have to be ashamed when we are fooled by our own arguments. It takes awareness, time, and training to outmaneuver our tricky eating habits.
I will first explain some revealing ways how we make food choices. The first refers to how we assess portion size. The second refers to the influence of our social environment on how we forage our food. There are a number of other ways, but for now, these 2 are sufficient to make my point.
Some of the links are affiliate links. As an affiliate associate, we earn a commission when you purchase any of the products offered through the shared links at no extra cost for you. This helps us maintain this website.
How to control our eating habits?
Train yourself as consciously as possible to buy good and healthy food (= organic), how to prepare it and how to consume it. Restrict yourself in the number of meals a day and the quantity of food.
Portion Size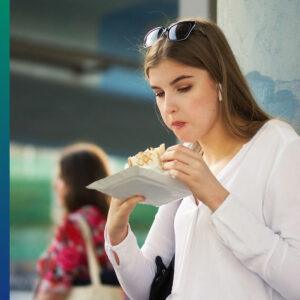 When we eat food, which we perceive as healthy, we usually eat too much. We think healthy food is low on calories. Or we presume it burns more body fat. A symptom of these mistakes is how we assess portion size.
The assessment of portion size comes with obvious risks. We have to correctly estimate the caloric value of the different portions. Research shows that we're not good at making such estimates.
As a result, we usually eat more calories. This happens because we tend to underestimate the calories of food portions. Try to make numerical estimates of the food you prepare or eat to avoid this error. It's also important to be aware that we overestimate the number of calories we burn with exercise.
Every gain comes with a loss
The quote "every gain comes with a loss" is attributed to the very famous Dutch soccer player, Johan Cruyff. By now, it's probably part of Hannie's and my vocabulary. It's part of our cultural inheritance. :o)
When it comes to food, the gain is that we do not have to compete for our food anymore. Food is everywhere. The loss is that we cannot get rid of our urge to compete for food. This manifests itself in how we collect and eat food.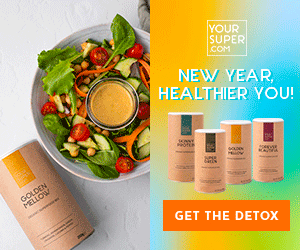 Most of us are aware that the best time to shop for food is after lunch or dinner. That is the moment we most likely pick up less fast food. This is why commuters have a serious problem controlling their eating habits. On their way home, before dinner, their eating control wavers.
Food competition urge
Our food competition urge is the most prominent when somebody else is present when we buy or eat food. Despite the abundance of food, we're still afraid someone might steal our food or that no food is left for us. As a result, when in the company of other people we eat more frequently and smaller amounts of food.
This is very unfortunate for several reasons. First, this idea of rivalry motivates us to eat too much. Second, the knowledge of this foraging tactic has been picked up very quickly by the industry that sells fast food.
Where are you never alone? On your commute home. Train and subway stations are perfect food traps. All over the world, these changed into big fast food markets. People either started to pick up breakfast in these markets or grazed food before having dinner at home.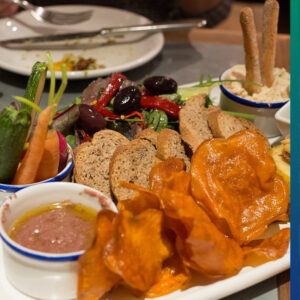 What happens is that our social life facilitates us to eat too much. There are various reasons why this can hardly be countered. There is not much fun in eating alone. Which would be best to avoid obesity. In contrast, loneliness contributes to obesity.
At home, in the office, in train and subway stations, on the street, even when we're in the car, we never seem to be alone. Most of us very much enjoy a social life. In the presence of others, we also seem to change our behavior. Not always for the better.
How can we control our eating habits under social pressure? Many governments assume that public information campaigns can create awareness. This awareness is then supposed to support resistance against social pressures. Unfortunately, this doesn't work.
How to control eating habits?
Probably the best way to control eating habits is with a food allergy. This gives you a perfect excuse to counter social food pressures. The allergy makes you also more aware of the need to control your eating habits.
Another option is to keep your nose closed when you walk through fast and easy food areas. Both, however, are not very serious solutions. Neither is closing your eyes.
When you lack an allergy and still want to gain more control over your eating habits, I suggest you read Erich Schlosser's (2002) Fast Food Nation, The Dark Side of the All-American Meal. Meat-lovers should also read Slaughterhouse, The Shocking Story of Greed, Neglect, and Inhumane Treatment Inside the U.S. Meat Industry, written by Gail Eisnitz (1997).
You can also decide to only eat organic food. Of course, there are some fast and easy organic food options. But you really have to know where you can buy them. You will hardly find any in socially crowded places. Which makes it also easier to withstand the organic fast and easy foodstuff.
Related: Review of Nutriciously – How to Change Lifestyle Habits Sustainably
We need to train ourselves to control eating habits
When we want to train ourselves to control eating habits, we need to avoid the following tricks. There are more tricks, but these are the most obvious and important ones.
Ease of recall
Food seduces us. The more often we eat, and the more we like it, the better we remember it. Now try to remember that you decided not to graze for fast and easy food anymore. Not at home, and certainly not anywhere else. What memory do you think gets priority?
Because we eat frequently and usually enjoy our food, food experiences tend to stick on top of our memories. These food experiences are easily recalled. This ease of recall might urge us to restrain ourselves.
Unfortunately, this is not how it works. The seductive powers of the smell and the taste and the sounds and the witnessing of others eating food, overwhelm us. You will lose the fight against such seductive powers by merely remembering you decided against them.
Insensitivity to sample size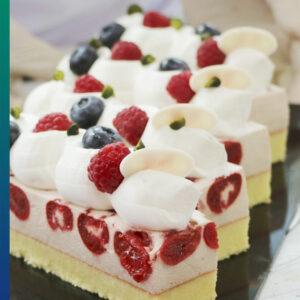 We frequently fail to appreciate the role of sample size in assessing the reliability of sample information. Moreover, fast food never comes with sample information. It comes with information on how good it smells and tastes and how hungry you are.
One of the most seductive strengths of fast food is that it directly penetrates our senses. Let me give an example with far-reaching consequences in time as well as in impact.
I was born in a bakery. Sort of. The parents of my mother had a bakery and shop in the middle of town. My grandfather was a very good baker. He was also very fond of his grandchildren.
We lived some 10 minutes on foot from the bakery. My mother took me every day to her parents. Every day, I was exposed to the most exquisite food. Besides, my grandfather liked to share. As a result, I can smell a bakery anywhere from a mile away.
In the beginning, I could not resist and had to go inside and at least buy one item. At present, I'm more in control. I only tell Hannie how many bakeries we passed during our walk through the village or a city during our holiday. She never notices any…
Overconfidence
We tend to be overconfident. We think we can easily control our eating habits. And that we can convince ourselves of the choices we make. Or that we can resist food's seductive powers. We are convinced that what we eat is our own individual choice.
How often are we not in a hurry? Running through the supermarket. Speed walking to the train or subway to get home. Just in time to find out that our train left. Or that we have to wait another 15 minutes because the train is late. How better to control the boredom of waiting than with some fast and easy food?
Fortunately, in the era of the mobile phone, it has become quite a challenge to eat and read. We have to use both our hands to tell our best friends how they can avoid fast and easy food.
This is why the fast and easy food industry discovered the paper bag. Everything is quickly loaded in the bag for your convenience. Once you're on the train, you can Twitter with one hand, and eat with the other. No shame in filling the entire carriage with the smell of your fast and easy snack.
The confirmation trap
We seek information that confirms what we think is true. At the same time, we neglect opposing evidence.
The confirmation trap is something else than denial. To deny there is a pandemic is a conscious choice to misinform. The confirmation trap works automatically and unconsciously.
This means that it's difficult to avoid the confirmation trap. This is more so because we also tend to believe the people in our social circle that support our truth. We also hook up to information sources that support our truth.
The best way to counter the confirmation trap is by testing every claim for its evidence. When you cannot find any evidence supporting a claim, the claim has obviously no ground. This doesn't mean that the claim is false. It only means that we cannot claim it to be true.
Some rules of thumb
Our options to make the right food choices are limited. Summarizing, the following rules of thumb might be of some assistance:
Calculate your calories.
Use an app on your mobile phone to count your daily calorie-intake. There are numerous calorie-counting-apps (Hannie uses e.g. the Food app of Virtuagym) and websites where you can check the amount of calories in food.
Organize social support. Invite your friends to share their daily calorie-intake.
Remember that not only the calories count. When you chew your hamburger to pulp in your mouth, it's healthier than when you swallow your green salad without chewing properly.
Watch your food combinations carefully. Bread, rice and pasta don't digest well with meat or fish. Vegetables can be mixed very well with either meat or fish, and with bread, rice or pasta.
What are your healthy eating habits? Tell us in the comment box below.