This good advice is constantly thrown at us: make sure you exercise. At least half an hour a day. Exercising is good for our health, our brain, and our overall well-being.
If we only link exercising to 'the gym', this message can overwhelm us. Because do we want to be at the gym every day? Or do we even have a gym in our surroundings?
But it's not that hard. Exercising without the gym is a piece of cake. Really. Even if you are housebound, like during a lockdown because of the virus.
Some of the links are affiliate links. As an affiliate associate, we earn a commission when you purchase any of the products offered through the shared links at no extra cost for you. This helps us maintain this website.
Exercising without the gym
You don't have to exhaust yourself to the point of collapse. Just make sure to make a move that you are already doing with a little more force or effort. Until the moment when talking becomes difficult because of the panting.
A true example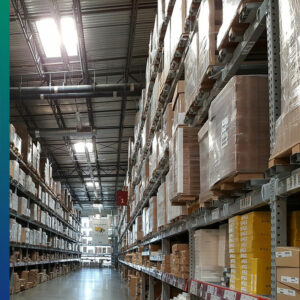 Some years ago I met a man who unfortunately had lost his wife just two years before.
"The doctor told me I needed to exercise. One of the best ways to overcome my depression. He also told me that I had to mingle with people.
But with my little pension, I could neither afford the gym nor pay for the community activities.
Through the 65+-employment agency, I got a part-time job at the blue and yellow furniture giant. I am moving boxes and stuff around in the warehouse. It is my paid work-out and I also have some great colleagues to get a coffee with."
The man looked at me vividly as he told me this story. Especially the phrase "It's my paid work-out" caught my attention. It suddenly dawned on me; we do not always have to go to the gym to get a proper workout.
Before 29 your body takes care of you. After 29 you need to take care of your body.
"I don't have the time"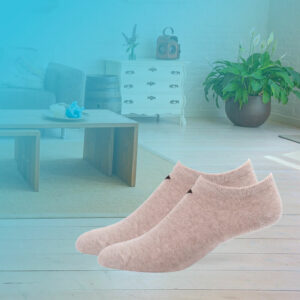 Whenever I tell people that I hike at least half an hour a day the response often is they really do not have the time for that themselves.
That got me thinking. After all, I do have at least half an hour for that each day. How about the people that really don't?
Nowadays I have an app called StandUp on my phone because I want to sit for less than 10 hours a day. Even if I don't hike outside, I make 5.000 steps, just by walking around in the house. As my mother used to say: Where there's a will there is a way.
The gym is great to visit, but if you have enough movement in different ways, you do not have to feel guilty if you occasionally skip it or don't go there at all!
Another benefit of exercising without the gym is that no fossil fuel is used to travel to and from the gym. Additionally, there are no temptations at the canteen afterward.
Related: What are the Dangers of Sitting too Long and How to Prevent it?
This way you get a lot of unnoticed movement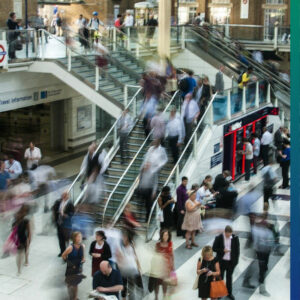 1. Take the stairs instead of the elevator
If there is just an escalator, then even walk on the escalator. The UK metro is great for that where most people who don't want to walk stand still at one side. Leaving the other side for the people that do want to walk. Briljant!
2. Walk every day
Don't park the car right in front of the supermarket, but further away so you have to walk a couple of meters extra.
Or get off the bus or the subway one stop too early if you use public transportation.
We are lucky enough to have a supermarket with underground parking. (FYI: most Spanish people won't park in a garage for a reason I have not yet discovered.) There is an elevator, but also a long ramp at a slight angle.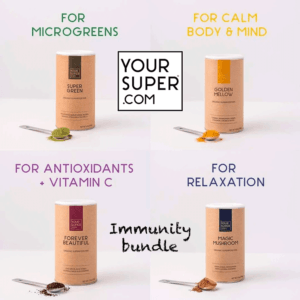 3. Play along with your grandkids
Once a top athlete got assigned to do exactly the same as children did for a full day. He gave up before midday!
I can imagine you don't want to go that far. Playing hide and seek or taking them to the playground will do as well.
4. Getting a phonecall? Stand up
Or if you do not irritate your spouse with it, walk around while you talk on the phone.
LOL, especially when I have a friend on the other end of the line, I make a lot of steps, because our conversations can last a looong time. 🙂
5. Stand if you work on the computer or tablet
I have one shelf in my bookcase that is sticking out, so I can regularly read on my iPad or watch a YouTube video while I am standing.
6. Store every single item once you don't need it anymore
Do not wait until a large collection is waiting on the stairs or the hall cupboard, but pick up each object separately. (Note: better yet, don't leave anything on the staircase. Falling is one of the bigger risks when aging.)
With the added advantage that your house is always tidy!
7. Watch TV actively
Place an exercise bike right in front of your TV or make steps on the spot. And put the remote control farther away so you have to get up at times.
8. Don't hate housekeeping anymore
Mopping, vacuuming, ironing, making the beds, and all the other chores are the best sneaky-fitness that you can imagine. And yes, dear gents, that goes for you too.
9. High – Low
Put stuff just a little too high in the closet so you have to stretch when you need it. Or put them in the lower cupboards and try getting up from your squat without using your hands. Please be careful that your movement is safe, so do not twist your body while you also move up or downwards.
Adding a 10th tip?
There will certainly be other simple moves that we make unnoticed. The whole idea of focusing on simple daily movements is to encourage you to practice daily exercises that you can do into old age.
Both my parents spend the last years of their lives in a nursing home. Seeing the residents just sitting there all day long is my bugaboo for the future. By training myself now, I hope that if I unexpectedly end up in a nursing home, I will take care of my ongoing movement myself.
Can you think of an ordinary movement that can be added to this list? Tell us in the comment box.