How to live longer? Get your body on the move. It's as if the older we get, the more we sit on the couch. Reading, watching TV, falling asleep. This attitude is addictive. More and more the body likes to sit on the couch. 
As with most addictions, it's very hard to get rid of it. Prevention is actually the best way to try to avoid this risk. And yes, this means you have to change. And your body will disagree. 
When you start simple with one move or exercise and always reward yourself with some relaxation afterwards, you will notice that it will get easier in due time. This article gives a variety of suggestions that will support your efforts to get on the move. 
Some of the links are affiliate links. As an affiliate associate, we earn a commission when you purchase any of the products offered through the shared links at no extra cost for you. This helps us maintain this website.
How to live longer?
Apart from making healthy food choices, maintaining a healthy weight, and not smoking, one of the most important factors to living longer and being healthy is to move our body.
A bicycle under your desk
The Dutch neuropsychologist Erik Scherder is famous for his never-ending, and very professional efforts to make us move. He is the physical proof of his efforts. Underneath his desk at his office, he has installed some pedals from a bicycle. So, even behind his desk, he moves his legs.
Scherder is convinced that specifically when you grow older you should move more, walk more, and even run more. I totally agree. And there are many more ways to get your body on the move. Or more in general, to take good care of your body.
Get your body in the right position
Most of us need to be reminded that standing up straight is good for our bodies. Put your feet firmly on the floor and bend just slightly through your knees. See to it that your feet are positioned underneath your hips and your toes point forward.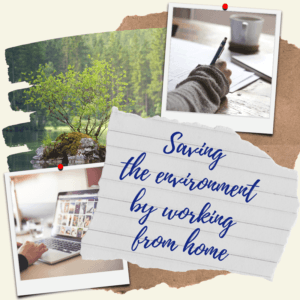 This is also a fine position to train the muscles of your belly. Strong muscles help your body to stand up straight. They also improve your balance, which prevents falls and injuries.
Move your body around
Most important is that you avoid sitting for long periods of time. Use a timer that gets you out of your chair every half hour or every hour. Get up and walk around. Inside or outside the house. Alternate your pace. One time you walk as you're used to, the other time you fasten your pace.
When you sit, this doesn't mean that you stay immobile. You can do some very easy and good exercises while sitting on a regular straight kitchen chair. First swing your right leg up from the flour, forward from the knee. Do this 10 – 15 times. Next the other leg.
Another good exercise is to lift up one foot from the floor and move it around in circles. Next, the other one. Do this 10 – 15 times. The best is, you start circling your foot with the clock, and then against it. Yes, this means you move both feet twice.
Get your body away behind your desk
I wrote this article standing up behind the top of one of my bookshelves. My laptop was on top. There I can also read. My books, articles and my e-reader. Try and stand on one foot. This is a good exercise to train your balance. Alternate the foot.
The interesting thing is that specifically when you're reading standing straight up, you can do some body moves. You can alternately move your knees forward and backwards from a slightly bent position. You can swing your hips around in circles, to keep your pelvis flexible.
Stretch your muscles
This is almost too easy. You can stretch most of your muscles standing up. For instance, stand up straight (this is very important), turn your head slowly to the left and watch over your shoulder. Keep this position for a few seconds until you feel which muscles are stretching. Turn your head back slowly and turn your head to the right.
Another easy one. Bend both your knees and feel the muscles in your calves. Or, put your hands in your hips and slowly turn your torso to the left. Keep it there for some seconds and turn your torso back. Next, turn to the right.
You can stretch your muscles in the front of your upper leg by lifting your left foot backwards with your right hand behind your back. Keep your leg in this position for 10 seconds. Alternate with your right foot and left hand. When you don't support yourself and stand straight on one foot, this is also a very good balance exercise.
>>> You will find some more stretching exercises in one of our eBooks: How to build your exercise routine.<<<
Relax your body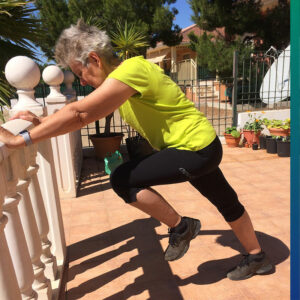 After a hard day full of exercises, walks, runs, and stretches, it's good to relax. Lay down on your back. Use a stiff but not too hard surface. Keep your feet flat on the surface, bend your knees upwards and move your feet – still flat on the surface – into the direction of your behind. Then turn your knees simultaneously to the floor, one to the left and the other to the right. Do this 10 – 15 times. It's important you keep your feet flat on the surface.
If you want to train your belly muscles more, put your back firmly on the surface. Cross your feet over each other and lift your legs from the surface. Cross your hands over your chest. Then slowly move your head up from the surface while simultaneously lifting your legs up to your stomach. Don't overdo the moves. 10 – 15 times is enough. Get your body on the move and relax.
Did you enjoy the moves, stretches, and exercises in this article? Please let us know in the comment box.