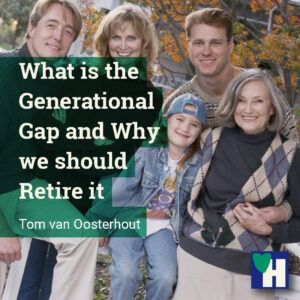 What is the generational gap? This gap emphasizes the differences between old and young. As a result, the 'gap' produces conflict and hampers communication. That is the big idea.
Generational differences feature often in the media. For the past 20 years, these differences also get closer attention in scientific research.
Moreover, discussing the generational gap is highly relevant because the current pandemic is suspected to widen the gap.
However, what is the generational gap? The answer, emerging in this article, is conclusive: the gap is an idea fixe and only causes prejudices.