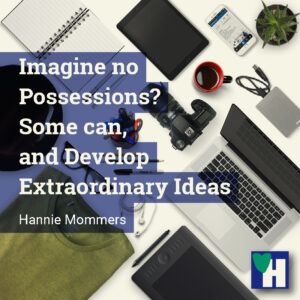 On a website, I read a very negative story from someone who accused John Lennon of being unrealistic. Imagine no possessions? That person couldn't imagine life without possessions being possible and "John Lennon was naive anyway to think it was possible".
Others have an open mind and come up with surprising solutions. Such a person is the German-Dutch architect Thomas Rau.
I first heard about his ideas during a study day at the Mosa ceramic factories in Maastricht, the Netherlands. Mosa is a company that is already advanced in shaping the circular economy. Rau goes one step further than the circular economy. I'll explain how in this article.