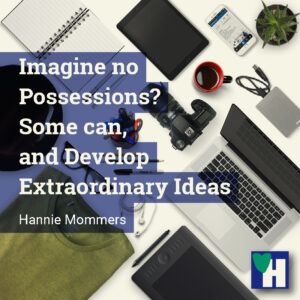 On a website, I read a very negative story from someone who accused John Lennon of being unrealistic. Imagine no possessions? That person couldn't imagine life without possessions being possible and "John Lennon was naive anyway to think it was possible".
Others have an open mind and come up with surprising solutions. Such a person is the German-Dutch architect Thomas Rau.
I first heard about his ideas during a study day at the Mosa ceramic factories in Maastricht, the Netherlands. Mosa is a company that is already advanced in shaping the circular economy. Rau goes one step further than the circular economy. I'll explain how in this article.
Imagine no possessions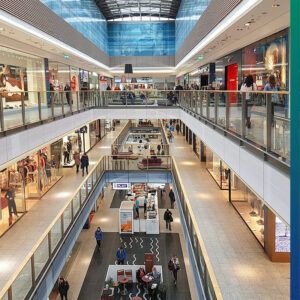 When you move to another city, it is practical to put all your stuff in a truck in order to drive to your new place only once. But you don't buy a truck to do that, because you don't move every day, do you? So you rent a truck. With or without some people who can lift heavyweights.
When agriculture was developing, farmers considered methods to share costs with their neighbors in order to organize things better and to get a better profit. So they started institutions of collective action (ICA's), better known as cooperatives. There are still ICA's in rural regions. Cooperative banks also originated from farmers' collective initiatives.
With the rise of globalization in the slipstream of capitalism, individual ownership and consumerism became the custom. As a consequence, we all possess our own home, our own garden, our own garden equipment, our own dishwasher, our own car, etcetera.
Garbage dumps full of good stuff
On special occasions, we give each other things, sometimes without even knowing whether what we give is to the liking of the receiver. Or whether he or she needs it. After a short period of time, some of these things, when they are no longer wanted or useful, or even never left the cupboard, the cellar, or the attic, are thrown away.
Manufacturers deliberately create goods with a limited lifespan. Replacing parts is made more difficult by sealed enclosures, and in any case, labor is more expensive than replacement. So, if something is broken it is cheaper to renew it than to have it repaired.
Thomas Rau had to bypass a cherry picker in the airport because the lamps in the ceiling were replaced. He stopped and looked at it and noticed that all lamps were replaced, not just the broken ones. This was one of the triggers for his idea that things could go be done differently.
I need light, not lamps
Rau was already interested in durability and sustainability, and he thought it was crazy that it was cheaper to replace all lamps all at once, long before they would actually break down. What would be needed to lengthen the lifespan of the lamps?
When he was in the process of designing his new office in Amsterdam he asked someone from Philips, the lamp factory in Eindhoven, to come and talk about light. What he proposed to Philips was the following: "I need light in my office, good light so my fellow workers don't spoil their eyes while designing".
Philips wanted to offer a lighting plan with fixtures and lamps, but he said he had a different idea. What if Philips provided the light. "I don't care if you need lamps for that or electricity. That technical part is your responsibility. I just want light. I don't need any fixtures or lamps."
After the initial confusion, Philips agreed. And what happened? Now that the ownership remained with Philips and they were also responsible for the electricity bill, the lamps got a longer life span and became more economical.
Raw materials are becoming scarcer
Mosa Ceramics in Maastricht has a similar concept. They make ceramic tiles for bathrooms and toilets, of which they remain the owners. The tiles are mounted in such a fashion that during a renovation the tiles can be removed without breaking and, as a consequence, can be used again somewhere else.
When Thomas Rau delivers his design for a building, he always includes a materials passport. In this way, the building contractors know where their materials are, and they remain responsible for them.
Everyone benefits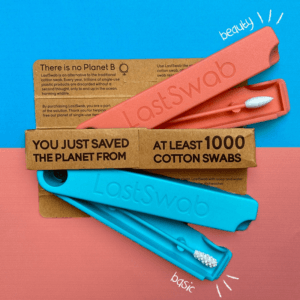 Currently, rich people can afford A+++ devices, which means they have a lower energy bill. Poor people buy cheaper appliances but have the disadvantage of a higher energy bill for a device that is also more likely to break sooner.
In Rau's idea, the devices remain the property of the production company and people only pay for the function. We don't necessarily need a refrigerator, but we want our food to last as long as possible. If that has to be done with a refrigerator, so be it. The production company then has an interest in making its devices as sustainable as possible.
It is a kind of lease construction that enables poor people to afford durable and sustainable devices. The longer the device lasts, and the lower the energy and maintenance costs, the more profit a production company can make with this lease construction.
Moreover, it is in the interest of the company to make their goods in such a way that the raw materials can be recovered after the device has been replaced.
Imagine you lease your clothes
Of course, this lease construction comes with substantial challenges. How are prices fixed? Most customers are very careful with their devices. When the devices are not yours, do you get sloppier?
This makes it important to also consider incentives for customers to care for the devices they lease. For instance, with a graduated calculation system. The longer a device lasts, the lower the lease price gets.
The next challenge is how to deal with the never-ending consumer obsession with the latest design. This obsession has the fashion industry and young people firmly and completely in their grasp.
This shows how beautiful Thomas Rau's idea is. When you have to lease your clothes, a whole new concept of clothes fashion and clothes design and production will emerge. It's a concept with many practical advantages. Let's try it!
Have you ever heard of this idea and what do you think of it? Let us know in the comment box below.
Some of the links are affiliate links. As an affiliate associate, we earn a commission when you purchase any of the products offered through the shared links at no extra cost for you. This helps us maintain this website.