The opening sentence of the book Clothing and Health: An Elementary Textbook of Home Making, is: "Our clothes are important for they help to keep us well. … Sewing is an art that all girls should learn. If we know how to sew, we can keep our clothes in order and always be neat and attractive in appearance."
The book was published in 1920 and exclusively targets girls. In 1920 in the US, women spent over a billion dollars a year on textile materials alone.
To be neat and attractive, are not the only arguments the book introduces to explain why women should know how to sew their own clothes. Arguments that still carry some weight from our perspective: to know how to sew would make women aware of the costs of clothes, and the durability, and whether the clothes are comfortable. Perhaps it's good to add that this also applies to men.
Some of the links are affiliate links. As an affiliate associate, we earn a commission when you purchase any of the products offered through the shared links at no extra cost for you. This helps us maintain this website.
The origins of clothes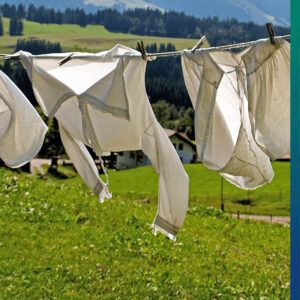 In the Twenties of the last century, women were introduced to the origins of clothes. Women learned from which plants the raw materials were made and how these materials were manipulated into yarns, and how the yarns were woven into textile from which finally the clothes were made.
I am totally unaware whether today in schools girls and boys learn those things. If not, that would be a pity. To say the least. Because, since 1920, there are many new developments that are of interest when it comes to clothes. 
Most of the 80 billion clothing items produced annually are made of synthetic fibers. Clothes that are made of natural raw materials undergo treatments with hazardous chemicals. Healthy and environmentally friendly clothes are hard to come by.
Moreover, marketing and advertising efforts push people into a fashion cycle, which is almost impossible to breach. Why not alluring people to buy sustainable clothes and encourage them to be frugal and careful with their clothes? Well, the answer is simple, there is no profit in healthy and eco-friendly clothes.
Detox My Fashion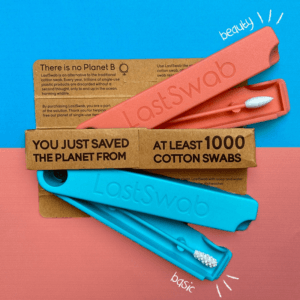 In 2011 Greenpeace started the Detox My Fashion campaign. Since then 80 clothes companies (representing 15% of the total worldwide market volume) committed themselves to this campaign.
The campaign is still running and aims at increased transparency, and the elimination of hazardous chemicals throughout the supply chain (zero toxic discharges). Greenpeace fueled the campaign in 2019 by proving that these aims are feasible.
Given that every year 80 billion clothing items are produced, this means that still some 68 billion clothing items are produced with hazardous chemicals. Besides supporting Greenpeace's campaign, we could also stop buying so many clothes, and only buy clothes that can guarantee that they comply with the principles of sustainability.
Homemade
At present, it seems hardly feasible to produce your own clothes. Or even to repair clothes. Why and where did we lose the ability and the time to do this? Probably several developments coincided.
The first and dominant development was the separation of the production of the raw materials, and the production of the final clothing items. Economic growth was the second development, including better-improved labor conditions, which made it possible for more people to buy more clothes. With devastating environmental consequences.
Cheap synthetic clothes, and this is the third argument, enabled almost everybody to buy the clothes they wanted. Which was vigorously promoted by the fourth development: the Frantic Fashion Fritter. This is probably best demonstrated in Monty Python's movie The Life of Brian, when the crowd standing beneath Brian's window, worshipping him, shouts: "We're all individuals."
Are we? No, of course not. We're just members of the herd. When we look around and discover what the fashion industry sells us, there is not much left of our individuality. We all desperately try to be part of the same herd. And of course, for every herd, the grass is greener in the next meadow and the next year. We must reverse this downward spiral.
Buy clothes that are eco friendly 
There are other, and very toxic, ways in which clothing and health are related. Conventional cotton uses lots of pesticides: 25% of the amount applied worldwide. Most of these pesticides are under suspicion of causing cancer.
Cotton is also grown with enormous quantities of synthetic fertilizers. Pesticides and synthetic fertilizers make cotton one of the most significant environmental polluters.
Moreover, for the fabrication of cotton into clothes, many toxic materials are used, such as heavy metals, flame retardants, ammonia, phthalates, and formaldehyde, just to name a few. 
The raw materials for polyester and nylon clothes come from crude oil. The processing of crude oil increases global warming and releases toxic chemicals into the air. Besides, polyester and nylon clothes are non-biodegradable, causing severe pollution.
Organic cotton, linen, and wool are excellent alternatives compared to their conventional versions. Take for instance organic wool. Extra care is taken to pasture and animal management. No pesticides are applied. Not to the soil, not to the feedstuff, and not to the sheep. No synthetic hormones are allowed, and only organic types of medication. Moreover, the production of organic yarn from organic wool is also limited to environmentally safe products.
Wear clothes that are healthy
Besides, do we know what the clothes we wear do with our personal physical health? There is hardly any research that gives you insight into the health benefits or dangers of the clothes you wear. Yet, here are some rules of thumb: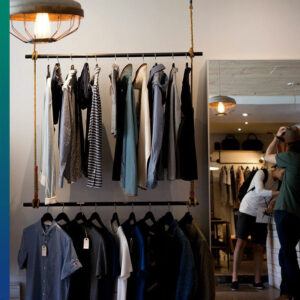 Wear clothes that decrease the chances of infections;
Wear loose clothes, these are clothes that do not pinch off nerves, arteries, or even your skin;
Wear Fair Trade and organic clothes;
Wear locally sourced clothing, with known eco-safe practices;
Wear clothes of small producers, who use transparent environmentally friendly practices;
Buy less new and more second-hand;
More in general: value the clothes you wear and wear them with care.
Clothing and health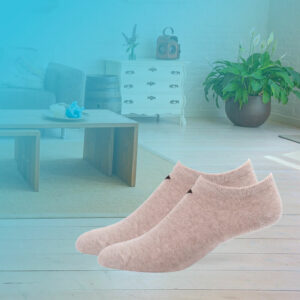 For every decision we make, it is wisest to inform ourselves first. This means that we all have to go back 100 years and learn from the Girls' Sewing League of Pleasant Valley. Not because we all have to learn to sew again, although that is sound advice. 
We have to learn again where the raw materials for our clothes come from, how the clothes are made, and what the environmental impact of the production of clothes is.
From the environmental, ecological, and health points of view, it is safest to buy only Fair Trade or organic clothes. Be aware that such clothes are not only made of cotton. Linen made of flask, bamboo, and wool are also textiles that we can buy organic. The Internet is a very rich source, so we all must be able to find a shop in our neighborhood.
Please, share with us why, how, and where you buy your organic clothes, or might even produce and repair your own clothes?