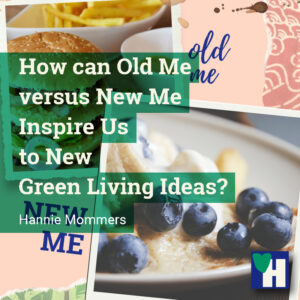 We were on a terrace having tapas with an acquaintance, talking about sustainability. At some point, he remarked he didn't plan to do anything sustainable because "you either do it 100% or you don't do it at all".
It hit a nerve. Such nonsense, a statement like that. If we all do a little bit the world will turn into a better direction than where we are heading now.
Inspired by posts I saw with the title Old Me versus New Me, I have collected and come up with all kinds of ideas of old me/new me. There is bound to be an idea in this list that can inspire you as well.