What are personal risk factors and how do I cope with them? This is a recurring question in most comments people write in response to our articles. When someone asks what personal risks are, the word virus does wonders these days.
However, in our articles, we often write about totally different risks. Most of us are very familiar with these risks: the pollution of the air, the water, the soil, our food, and the destruction of biodiversity and ecosystems. Unfortunately, not everybody understands the link between these so-called impersonal risks, and the risks we think are more personal, such as a virus.
When we answer the questions people ask us, we try to share as many practical ideas as possible, without getting too pretentious. Being this practical is always appreciated.
However, sometimes the big picture disappears into the background. In this article I dig a little bit deeper, explaining to what extent personal and impersonal risk factors are linked and how we can cope with them.
Some of the links are affiliate links. As an affiliate associate, we earn a commission when you purchase any of the products offered through the shared links at no extra cost for you. This helps us maintain this website.
What are personal risk factors?
We invest a substantial amount of time and effort in controlling the risks we perceive. This is the first step in understanding the link between personal and impersonal risk factors. From the following 4 examples, this link is immediately obvious:
We wash ourselves to stay clean. A lot of the dirt on our body is very impersonal;
What we wear protects us against such impersonal practicalities as the sun, the rain, and the cold;
When we drive a car, we better stick to the rules the impersonal government issued. Not just for the safety of ourselves, but perhaps more so for the safety of others;
With all those fast driving very impersonal cars we watch where we walk.
The controlling of all these risks weighs heavy on us. Especially because the risks are numerous.
When we move on in life, it becomes increasingly more difficult to control all these risks, let alone when we're faced with new and unexpected risks. That is partly because we have already invested heavily in coping with the risks we're familiar with. The investment makes us very dependent.
Path dependency
This so-called path dependency does of course prevent us from personal and impersonal risk factors. This brings me to the second step in understanding the link between personal and impersonal risk factors: path dependency makes us less resilient to new and unexpected risks. The destruction of biodiversity and ecosystems are excellent examples of new and unexpected risks.
How do we perceive these new and unexpected risks? Our experience is that most of us avoid confrontation. Usually, because we do not understand this type of risk. Which is normal, otherwise they wouldn't be called new and unexpected. Moreover, we perceive most new and unexpected risks as impersonal.
The handling of this type of risk, we gladly leave to others and the government. We tend to avoid responsibility, put our heads in the sand like ostriches, and stop all critical self-reflection: "New and unexpected risks? Please, not in my backyard!"
However, how do we keep the risks of the pollution of the air, the water, and our food out of our backyard, let alone out of our house or out of our body? Who is defending our right to a risk-free life?
What are personal risk factors and how to cope with them?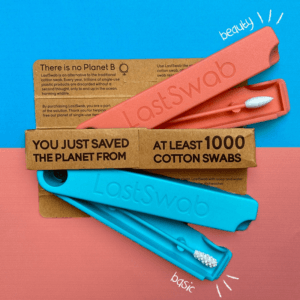 To act like ostriches doesn't feel like a sound strategy when challenged with our risks. Nevertheless, the best way to charge these risks is head-on, yet at the same time, with as much care as possible. I perceive this as the third step in understanding the link between personal and impersonal risk factors.
The following 3 examples illustrate how our risks can be charged head-on with care: trust, a risk-free life, and traffic participants.
Trust
We protect our personal physical integrity with such things as clothes, a house, hygienic provisions, and safe foods. The list of protective impersonal provisions is endless: from sewage structures to academic hospitals and from highly complicated legal systems to expiration dates on food packages.
Despite all the personal protective provisions, we still feel highly vulnerable. This might be because we have no control over the many protective impersonal provisions that safeguard us? We have few control instruments left but to trust those who are responsible for these impersonal provisions.
The challenge with trust is that it's a two-way street. Of course, those who are responsible have a duty to install trust. The interesting question is, however, what do we ourselves, personally invest in the trust of those that are responsible.
Risk-free life
As it appears, it's indeed our lack of trust in those responsible that makes us feel vulnerable. This lack of trust usually emerges when we're faced with the tireless and never-ending discussions about those very few things that go wrong. We don't want anything to go wrong! We want a risk-free life!
Although the aim to prevent anything to go wrong is imaginable, it's an aim we cannot afford. That's why it's inevitable that we reflect on our own behavior, and wonder what we can do ourselves to improve the way we handle risks.
Invest time and effort in understanding these risks. Try to assess what are the personal risk factors. Moreover, try to imagine what a personally risk-free life looks like. Do you see it? You cannot afford it.
Traffic-participants
Let's take an old and well-known risk of everyday life as an example: the way we drive around on the roads in our cars. For starters, that is just what many people do: they drive around in their car. They're alone on the road. They are the opposite of what I call 'traffic participants'.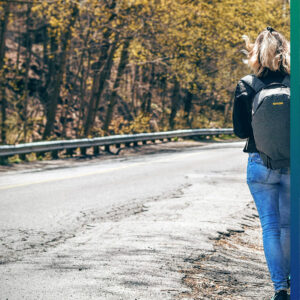 When Hannie and I go out for a walk, we often have to share the road with cars. Where we walk there are speed limits and speed bumps. Most drivers ignore the speed limits and only slow down when they reach a speed bump, not when they reach us. This is a fine example of the link between personal and impersonal risk factors, don't you think?
There are three reasons why relatively few people get hurt in accidents. People don't want their cars to be damaged. The passive safety of cars (this is the safety of the passengers inside the car) is these days at an exceptionally high level. And third, there are just enough people, although this is a very small number, that do feel responsible.
They anticipate what others do, abide as much as possible by the traffic rules, plan their trip, and don't use their car as a disco or race monster, which can be heard all the way to the other side of the city. These 'traffic participants' use their car where it's made for, to drive from A to B.
Rules of thumb
Inform yourself, abide by existing rules, anticipate, and invest in the trust of others, these are some rules of thumb that anyone can practice if encountered with personal and impersonal risk factors.
To challenge you to pick up these rules of thumb, I have designed a very simple exercise.
Try to invent 1 rule that you think other car drivers would appreciate you would abide by, apart from the obvious traffic rules.
Please let me know what you came up with in the comment box below.