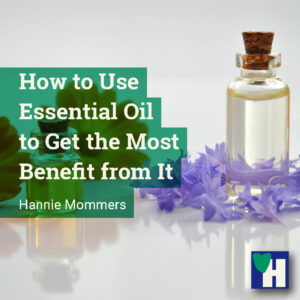 This article describes the benefits of essential oil, the ways in which the oil can be applied, and how to use essential oil safely. Depending on the type of oil and the desired effect, an essential oil is inhaled, applied to the skin, or ingested.
If you plan on using essential oils a lot, I recommend installing an app on your smartphone. You can find a lot of guides on using the oils, as well as apps with recipes to make blends.
Of course, you can also find this information on the internet. I have the app of Young Living and I like it that all necessary information is easily available, independent of where I am at that moment.
Some of the links are affiliate links. As an affiliate associate, we earn a commission when you purchase any of the products offered through the shared links at no extra cost for you. This helps us maintain this website.
Why use essential oil?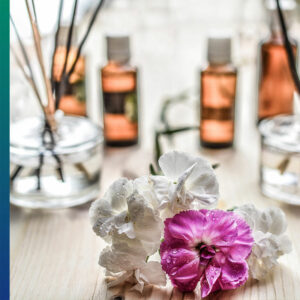 Essential oils are a mixture of volatile, aromatic molecules extracted from plant or tree material, characteristic of the scent of the plant from which they are extracted. Even though you have to be careful how you use them, they are generally safe.
Not everyone reacts equally strongly to the benefits of essential oil. Some will have more advantages than others.
Fragrance
An essential oil can be used just for fragrance. Some smell a bit medicinal, but most have a lovely floral or fresh scent. Great to make your house smell nice or to put on yourself as a perfume.
Insects do not like the smell of lemon oil or geranium oil. Cats hate eucalyptus oil. This way you can keep unwanted visitors at a distance.
Mental and emotional support
Lavender oil soothes. Peppermint oil makes you more alert. You can use orange oil to make your anger disappear. Lemon oil makes you feel less sad.
For these reasons, the use of essential oil is also called aromatherapy.
Related: 7 Organic Essential Oils to Calm the Mind plus 1 to Calm the Body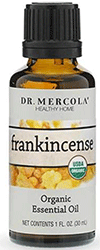 Wellness
Frankincense is meant to let you feel balanced. I use it when I meditate to get some extra assistance. Tension headaches and stress can be treated well with essential oil.
Mixed with a so-called carrier oil (olive oil or sunflower oil) you have a fantastic massage oil. Great for an afternoon relaxing with a friend.
Alternative healing
Many essential oils are used in alternative medicine. Pure or mixed with vegetable oil, ointment, or other essential oil to create a blend.
Like food, essential oil has anti-inflammatory, antiseptic, and immune-boosting properties.
Related: 17 Natural Remedies for Scrapes, Bruises, and Minor Wounds
Flavoring
Due to the concentration of essential oil, you only need a few drops to flavor your food or drink. I regularly use lemon oil or peppermint oil in my water.
Safe use of essential oil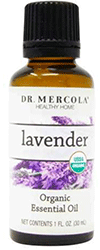 Even water can be dangerous if you drink more than 10 liters of it per day. The same applies when using essential oils incorrectly. You can avoid the risks involved with the following rules of thumb:
Pay attention to the label and the symbols;
Educate yourself;
Follow the instruction manual;
Start with just one drop and limit the amount to the recommended amount;
Some people have an allergic reaction to essential oil;
Not every oil is safe to put in food or drink;
Make sure the oil does not get into the eyes;
Inhaling ultrasonic diffused oils before they had a chance to spread in the air can irritate the respiratory system;
Avoid use during pregnancy and breastfeeding;
Some oils should not be used on children under 6 years of age;
Animals don't react to essential oils the same as people, so make sure a certain type of oil can be used for your pet.
How to use essential oil?
Inhaling
The most used method for essential oils is diffusing. You can diffuse in several ways, varying from inhaling some drops from your hands to sophisticated ultrasonic diffusers. Read our extensive article about diffusing.
Related: What are the Best 10 Ways to Diffuse Essential Oils?
Directly on the skin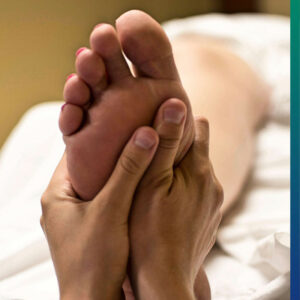 Usually, 1 to 3 drops will be enough for direct skin contact. For some essential oils, you can apply up to 6 drops.
The safest area of your body to use essential oil is the soles of the feet. This is where your skin is least sensitive and your skin pores are largest, so absorption happens very quickly.
On the bottom of your feet are the vita flex points that are used in reflexology. If you have never had a reflex zone massage, I can recommend it. It's marvelous. A healing and relaxing experience. If you're doing a self-massage, rub the essential oil of your choice in circular motions into the vita flex point you want to stimulate.
In addition to your feet, you can also rub essential oil directly on the wrists, hands, and behind the ears. For an emotional cleanse, rub soothing essential oil on the rim of the ears.
If you want to treat a large area, mix the oil with olive oil or another vegetable oil;
Single essential oils can be mixed, blends should not be mixed;
If you still want to apply different blends to the same area, layer them.
Cleaning the body
Add 3 to 6 drops to your warm bath water and relax for 15 minutes. Oil, of course, does not mix well with water, so start adding the drops as soon as the tap is opened.
If you don't like the oil floating on the bathwater, you can add the drops to bath foam. Or rub yourself first with a washcloth on which you have dripped the oil.
Cleaning the house
The most used essential oils in the household are lemon, orange, spruce, and fir oil due to their disinfecting properties and fragrance. Orange essential oil is great for cleaning surfaces that are difficult to remove. Spruce and pine oil are used to make surfaces shine.
Lemon or melrose oil are added to dishwater, dishwasher, washing machine, and dryer to disinfect the machine and for the clean smell.
I add peppermint essential oil to my homemade toothpaste. It disinfects the mouth, yet also tastes wonderfully fresh.
Related: Why do you have a Soap Allergy? What are Promising Solutions?
Finally
Essential oils are fantastic to use in all sorts of ways. I appreciate them the most because I can be sure that I don't ingest toxic substances when I use them as a cleaning agent or in food.
Do you have a favorite essential oil? Tell us in the comment box below.