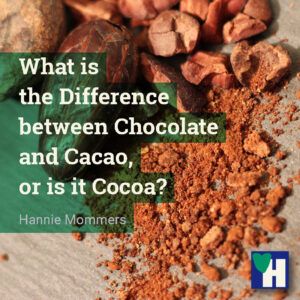 In Dutch we have the expression "I can't make chocolate out of it", which basically means I don't get it. Well, I couldn't make chocolate out of the difference between chocolate and cacao. And then I discovered there is also cocoa. Time for some investigation!
Women and chocolate are an infamous combination. It's our favourite comfort food. And given all the rave articles in the women's magazines in recent years, most of us no longer feel guilty about being addicted to chocolate.
In recent years, the properties of chocolate have also been scientifically researched. Sometimes it is said that you should eat more chocolate because of all the benefits. What are those benefits?
Some of the links are affiliate links. As an affiliate associate, we earn a commission when you purchase any of the products offered through the shared links at no extra cost for you. This helps us maintain this website.
The difference between chocolate and cacao
Cacao, the flavour-determining raw material of chocolate, is raw and the least processed of this list. Chocolate contains cacao and other materials, such as sugar and milk. The higher the percentage stated on the package, the more cacao. For example, 80% or 90%.
Are the benefits actually about chocolate?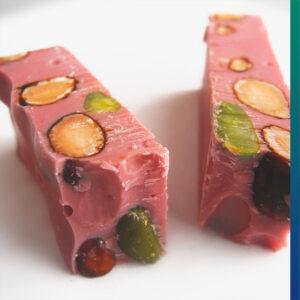 Cacao, the flavor-determining raw material of chocolate, raw and the least processed of this list. Contains more nutrients than cocoa. Pure cacao has a bitter taste. It's considered one of the superfoods.
Cocoa, base substances are added to cacao and then heated. This is called alkalization and can be at the expense of nutrients. Trans fats are also formed by heating at a high temperature.
Dark chocolate, according to EU standards, dark chocolate must contain a minimum of 35% cocoa (both cocoa powder and cocoa butter). The higher the percentage the better. There is chocolate with 70%, 80%, 90% cocoa. In addition, chocolate contains sugar or sweeteners.
Milk chocolate, has a minimum of 25% cocoa and 14% dry milk components.
White chocolate, does not contain cocoa powder, but cocoa butter.
Ruby chocolate, has a pink color and a berry flavor. Both the color and the taste come from cocoa beans and not from added colors or flavors. The production method is unknown, so ruby chocolate is not considered chocolate by the FDA.
Healthy claims?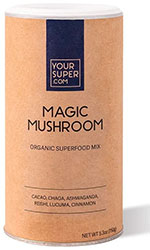 In articles on the internet about research the words chocolate and cocoa are often used interchangeably. Sometimes it means raw cocoa powder, sometimes it actually means a bar of chocolate. It is therefore advisable to pay attention.
Chocolate bars are high in saturated fat. Both the fat content and the sugar content vary a lot, which can be found out by looking at the nutrient list.
It's beneficial to eat chocolate
According to Japanese research, our ability to concentrate gets a boost if we eat a piece of black chocolate (70% or more) every day;
It seems that the taste of chocolate produces endorphins in our body. Endorphins cause a feeling of euphoria and suppress pain;
Chocolate contains lecithin which has a beneficial effect on the cholesterol levels in the blood;
There are indications that dark chocolate lowers blood pressure.
The good properties of cacao
Polyphenols, a polyphenol is an antioxidant that inhibits inflammation, protects against free radicals and slows down the combustion within body cells;
Lot of magnesium, which has a positive influence on our energy metabolism, nerve impulse transfer and muscle functionality and helps sleeping better;
Phenylethylamine, a substance that would make you feel in love and thus act as a mild antidepressant;
Fibers;
Caffeine, which can give you energy;
Cacao beans have flavonoids that have a protective effect against cardiovascular disease.
We'd better not eat chocolate
Milk chocolate and white chocolate in particular contain a lot of sugar. We quickly gain weight from a surplus of sugars. Sugar is bad for our teeth;
Especially white chocolate – but milk chocolate as well – contains large amounts of cocoa butter (theobromine oil). Cocoa butter contains both saturated and unsaturated fatty acids, but is in any case extremely fat;
Chocolate consists of milk, sugar and fat. In certain formulations this combination is poorly digestible;
Fat chocolate is very high in calories. Some types of chocolate contain up to 600 calories per 100 grams. Chocolate should be eaten in moderation;
Excessive consumption can have laxative effects;
Chocolate is slightly addictive due to the combination of caffeine, theobromine, anandamide, tryptophan, theophylline, octopamine, ethylamine and isobutylamine;
Chocolate can have a negative effect on rheumatism.
The bad properties of cacao
Tannins, bind to iron and proteins, at the expense of iron absorption, protein availability and certain beneficial bacteria in the human body, including the intestinal flora. In addition, tannin discolors the teeth;
Oxalic acid binds to calcium; because of this, calcium is poorly absorbed by our body. So the body is robbed of minerals;
Theobromine, a substance that in large quantities (and indirectly) can damage DNA and is toxic to pets (don't feed chocolate to your dog or cat);
Cocoa is very stressful for the liver.
Some words about sleep
Chocolate can keep you awake because of the caffeine, despite the fact chocolate contains magnesium. A milk chocolate bar consists of less cocoa than a dark one.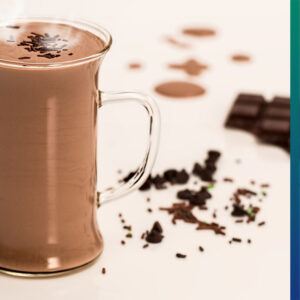 However, milk chocolate is better for your sleep than dark chocolate. Like dark chocolate, milk chocolate also contains magnesium, but milk chocolate contains only half the amount of caffeine.
Final words
I thought it was difficult to separate fact and fabrication. I tried my best to write an objective article, but please tell me if I made a mistake.
Cacao trees grow in Latin and South America. Cacao farmers are often treated poorly, as a lot of third world farmers are. Companies like Fair Trade and Your Super make sure the farmers get a decent price.
And – as some of you already know – I am a huge advocate of ecological, sustainable produce. This also applies to cacao.
Two delicious recipes
Cacao balls
This recipe is from Your Super with a personal touch of Tom, my husband, and is great as an in-between snack:
Grind 50 g almonds, add 50 g pit free dates and 2 tsp. of Magic Mushroom and blend everything. Make small balls and roll them through coconut scraps. It's easier to blend everything when you first soften the dates in hot water for 10 minutes.
Brownie cake
This is a sugar-free, lactose-free, gluten-free and fat-free delight:
250 grams of pit free dates
250 milliliter of unsweetened apple compote
75 grams of cocoa powder
3 eggs
150 grams of almond flour
150 grams of hazelnuts
150 grams of extra pure chocolate
Soak the dates for 10 minutes in a bowl with hot water. Put the soaked dates together with the apple compote in the blender and grind this mixture as fine as possible.
Preheat the oven at 180 degrees C.
Dress a baking tin of 15 by 25 cm with baking paper.
Pour the mixture in a batter bowl and mix it with the cocoa-powder. Next mix the eggs through and when these have been blended well, add the almond flour and mix until you have a juicy dough.
Grind the hazelnuts crude and set 50 grams aside. Mix 100 grams through the dough. Pour the brownie dough in the baking tin. Put the tin in the preheated oven for 45 minutes, but cover the cake after 25 minutes with aluminum foil, to prevent the top layer from getting too dark.
See to it that the cake cools down well. Melt the extra pure chocolate 'au bain-marie', and pour this over the cake, smooth out the chocolate and distribute the remaining hazelnuts over the melted chocolate. Let the extra pure chocolate firm up before cutting the cake.
The brownie cake can be kept in a well closed container for a maximum of five days, or freeze it.
Enjoy!