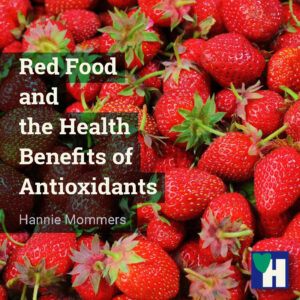 The health benefits of antioxidants are most obvious in red food. Especially now that we're getting older it's important to look carefully at what we eat. We emphasize variety. The health benefits of antioxidants also get extra attention.
More in general our health is an important drive to pay more attention to our food. Tom had a couple of fierce gout attacks years ago and has kept a purine-free diet ever since. I have a tendency for arthritis, so I avoid among other things the use of salt and alcohol.
I always thought that the way to a man's heart is through his stomach was a funny expression. But I admit, Tom cares more about good-tasting food than I do. Although we both value the contribution to our health of the food we eat.