Water is one of the 6 essential nutrients, next to carbohydrates, protein, fats, vitamins and minerals. We need water for the human body.
We can live without food for 43 to 73 days, depending on the climate. But we can only survive 3 to 6 days without water.
When we age the system that indicates that our body needs water or food can be disturbed. We don't always feel hunger or thirst signs. That's why a lot of elderly people end up dehydrated or malnourished.
It's good to keep a water diary for a couple of weeks to know what you actually drink on a day. Coffee doesn't count, as the caffeine in the coffee stimulates the kidneys and thus makes the liquid leave your body faster.
I kept a water diary for 3 weeks and counted water, herbal tea and juice. It was a surprise to notice I drank more than I thought; 2,5 litres instead of the anticipated 2 litres. Nowadays I have a one-litre bottle on my desk so I can keep track without the diary.
Water for the human body
Water has several benefits for our bodies: it gives energy; water is necessary for optimal functioning of the organs; transports nutrients and waste; prevents acidification; it detoxes; water is better than soft drinks.
The Benefits of Water
Our bodies need water to prevent disease and to recover from exercise. When we drink enough water, we usually feel fine. For example, too little water can cause a headache.
1. Drinking water gives energy
Water is the fuel for our bodies. Dehydration of just 2% can cause an energy loss of up to 20%. In addition to the water we drink, we also get liquids through our food. Start your day off right by drinking at least 1 glass of water immediately after getting out of bed.
2. Optimal functioning of the organs
Our body consists largely of water: an average of 55 to 60%. Some of that water is in our blood. The other part is necessary for the functioning of our organs, including our brain, lungs, heart, muscles, liver and bones.
3. Transport of nutrients and waste
Drinking a lot makes our blood thin enough to flow properly. The better the flow, the better the body is able to transport nutrients and waste products.
4. Prevents acidification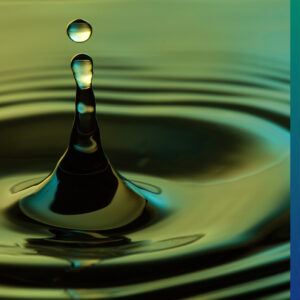 Water is a neutral substance that helps to prevent acidification. Our body strives for a good balance between acids and bases. The acidity (pH) is different for various parts of our body.
Our body naturally wants to keep the pH values as stable as possible. Water, vegetables and fruit help with this, partly due to the presence of non-acidifying minerals such as calcium, magnesium, potassium and sodium.
5. Detox by water
Heavy metals, nicotine, alcohol and pesticides have a major impact on our bodies. Drinking enough water helps to get rid of these toxins and cleanse our bodies.
6. Water is better than soft drinks
Soft drinks are high in sugars and synthetic sweeteners and are full of phosphorus; a mineral with a strong acidifying effect. (Now I know why my father used cola to make rusted nails shine!) Hardly anyone is naturally deficient in phosphorus. On the contrary, usually, there is too much, causing acidification as a result. Too much phosphorus hinders the action of other minerals as well.
Consequences of drinking not enough water
1. Headache and dizziness
Two signs that you are not drinking enough water are headaches and dizziness. If you don't get enough fluid, fluid is extracted from the brain and you get a headache. Dehydration can also cause the brain to get less oxygen due to a drop in blood pressure, which can cause dizziness.
2. Thirst appears as hunger
Research shows that thirst is experienced as a greater and more constant feeling than hunger, but also that thirst does not necessarily make us want to drink something. Dehydrated brains only tell you that the blood sugar is low and that we need sugar quickly. They don't say a tall glass of water can satisfy sugar cravings.
3. Poor concentration and fatigue
Our brains are made up of 90% of water, so they suffer greatly from dehydration. A shortage of water can affect decision-making, memory and mood.
4. Bad breath and dry mouth
When your body is short of water, it will produce less saliva. The antibacterial compounds in saliva keep the bacteria in your mouth in check and prevent bad breath.
5. Joint or muscle pain
80% of your joints and cartilage consists of water, and without water therefore no healthy and strong joints. When you are dehydrated, the protective layer between the bones disappears and you are less able to take in damage.
6. Blockage and insufficient toilet use
Water lubricates the digestive system and keeps the bowels flexible and clean. Without that lubrication, you can suffer from constipation, acid regurgitation, and poor digestion. The colour of our pee tells us if we drank enough water. It should be light, almost transparent in colour.
7. An increased heart rate
A water shortage has a major influence on the heart and heart rhythm. With dehydration, the plasma volume of the blood decreases, making the blood more viscous. Thick blood is more difficult to pump and leads to an increased heart rate.
8. Dry lips and flaky skin
Water makes the skin elastic. The skin is the largest organ in the body and therefore uses a large part of the water you drink. We first notice it on the skin when we drink too little. We sweat less, so dirt and grease remain on the skin. In addition, a long-term shortage of water creates wrinkles.
Water for the human body is essential
Whenever we visit one of our Spanish friends, we are offered one drink. I am still not used to that and keep forgetting it. So at times, I ask for a coffee. Spanish coffee is 3 sips and it's gone. And an hour later I regret not having asked for tea, because the teacups are bigger. 🙂
If I were in the Netherlands I wouldn't hesitate to just ask for another drink, but I am still unsure what the way to behave is over here. Whenever our Spanish friends visit us they always refuse a second drink.
It amazes me, for a warm country like Spain. I am convinced we should drink a lot of (non-alcoholic) liquid, but there are clearly other opinions.
How much water do you drink on a daily basis? Tell me in the comment box.
> > > Download my infographic about a well-spent hour before breakfast < < <