There are many ideal protein alternatives for cow's milk. When we were young we drank three glasses of cow's milk a day. And we ate a lot of cheese and yogurt.
Dairy products were considered extremely healthy. Of course, what we ate and drank when we were young brought us where we are now. Nevertheless dairy has lost much of its appeal. 
Over the years, many myths about cow's milk have been dismantled. The 'wrongs' of cow's milk are diverse. Cow's milk can cause nasty respiratory and digestive problems. And why should you bother to drink cow's milk when there are so many ideal protein alternatives.
The downfall of animal milk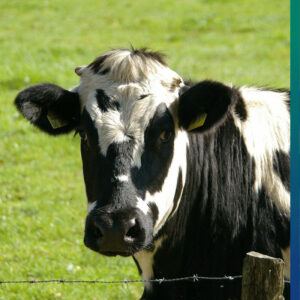 In 2015 the USDA (United States Department of Agriculture) still recommended three glasses of (fat-free or low fat) cow's milk per day for adults. The question is of course whether their dietary guidelines were free of commercial, agricultural concerns.
The best proof of the downfall of cow's milk is the decline in its sales. On 12 November 2019 the largest US-based milk producer, Dean Foods, filed for bankruptcy.
Despite the growth of the number of citizens in the US from an estimated 225 million in 1975 to an estimated 325 million in 2019 (+ 44%), the consumption of cow's milk  declined in this period more than 40% . In contrast, the sales of oats milk alone rose in the same period more than 600%. 
Milk and calcium deficiency
The most persistent milk myth to be punctured, is the myth that the calcium in milk and yoghurt prevents osteoporosis. Doubts have been cast on de-calcination as a source of osteoporosis. Osteoporosis is probably caused by other dairy products, stress, and the consumption of sugar, Ritalin, and cannabis.
Moreover, there are many alternatives to counter a calcium deficiency. Sources of calcium are sardines, salmon, kale and cereals. Other plant-based milk products, such as almond and oat milk, contain more calcium than cow's milk.
But be aware, too much calcium can lead to calcification of the arteries and to kidney stones. When you're 50 years and over, you should not consume more than 2 grams of calcium a day. The USA Office of Dietary Supplements recommends 1 gram per day for healthy adults between the ages 19 and 50.
Milk disturbs respiratory and digestive systems 
Cows have four stomachs. These enable the cow to convert difficult to digest grass into milk. This milk is meant for newborn cows. When young cows are done with drinking milk, they start to eat grass.
This is how it also works for us humans. Only newborn humans can digest milk. After 2 to 3 years our body is actually no longer suited for milk.
The inability of humans to digest cow's milk is clear from two problems. Cow's milk increases the formation of mucus in the respiratory tract. This can cause asthma problems or bronchitis, which in turn can produce all kinds of allergies. Already in 1957, Hannie was forbidden to drink cow's milk. She was put on a lactose-free diet for three years to counter bronchitis. 
The mucus produced by cow's milk also sticks to the inside of the intestines and thus prevents an undisturbed intake of food. In other words, cow's milk disturbs the respiratory and digestive systems.
What's wrong with soy? 
Soy as a replacement of cow's milk is not so good either. Soy is used as animal feedstuff and a source of protein for vegetarians.
However, soy contains disproportionate amounts of estrogen. High levels of estrogen may impair immune systems. Soy milk also aggravates asthma problems, and sticks to the inside of the intestines. With the same unwanted results as with cow's milk.
Besides, soy has some substantial environmental issues. It is the main cause of the destruction of great tracts of rainforest in Brazil and other parts of the world. 
The environmental threats of cow's milk
The milk of cows has a very serious impact on the environment as well. Cow's milk requires a lot of land. Almost ten times more than almond milk. The amount of water used to produce cow's milk is almost twice as much as is used for the production of almond milk. For oats milk the amount of water used is even more economic. It's 1/15th of that of cow's milk. 
Compared to other ideal protein alternatives, cow's milk produces the greatest amount of greenhouse gas (GHG) emissions such as CO2, NOX (27% of cow's total GHG) and methane (half of cow's total GHG). 
Cows fart and belch methane. In the US alone this counts for 22% of the annual methane emissions. Methane has a global warming potential of almost a 100 times more than carbon dioxide. Nitrous oxide (NOX) has a global warming potential of almost 300 times of carbon dioxide.
Ideal protein alternatives
Apparently a lot is wrong with cow's milk. However, cow's milk is  an important source of proteins. It's clear though that there are enough and a large variety of ideal protein alternatives on the market. 
If you still want to drink milk, but prefer alternatives, you can buy different types in any organic shop. And even supermarkets offer at present more and more varieties of these alternatives, such as oat, rice, almond, and coconut milk. 
These alternatives have other advantages, besides being a protein replacement. They're all low on sugar and cholesterol. Especially if you choose the 'non-added-sugar- variety.
Non-milk protein alternatives
Besides, you can always replace all milk type proteins with proteins from nuts, fruits, cereals, and vegetables. Good cereal protein sources are buckwheat, oats, rye, millet, maize (corn), rice, wheat, sorghum, amaranth, and quinoa.
Vegetable sources for protein are lentils, kidney beans, white beans, mung beans, chickpeas, cowpeas, lima beans, pigeon peas, lupines, wing beans, almonds, Brazil nuts, cashews, pecans, walnuts, cotton seeds, pumpkin seeds, hemp seeds, sesame seeds, and sunflower seeds.
Given the fact that there are so many ideal protein alternatives for cow's milk, and other dairy produce, it's a miracle that people still drink and eat dairy. 
Related: Best Seeds to Eat for your Daily Dose of Healthy Supplements
What were your reasons to stop drinking and eating dairy products? Please let us know in the comment box.
Some of the links are affiliate links. As an affiliate associate, we earn a commission when you purchase any of the products offered through the shared links at no extra cost for you. This helps us maintain this website.