This article describes the 4 best supplements to help you sleep so you feel both energized and rested the next day.
Most of the supplements to help you sleep have the advantage that they contain a lot of antioxidants. These limit cellular damage, thus slowing down the aging process. That's a nice bonus, right? 
Read this article for general tips on How to sleep better and faster when you're aging. There I listed 10 things I do to improve the quality of my sleep. One of those things is taking a sleep supplement.
Mind you, I don't take them for a long period of time. I am especially careful with Melatonin. Some say Melatonin should be put on the list of prescription drugs. That's why I only take them during periods when I am having a hard time sleeping. For instance during the hot summers over here in Spain. 
Some of the links are affiliate links. As an affiliate associate, we earn a commission when you purchase any of the products offered through the shared links at no extra cost for you. This helps us maintain this website.
Supplements to help you sleep better
Adequate sleep, restful sleep, and enough hours of deep sleep are excellent for strengthening our immune system and maintaining our health. A fifth says they sleep badly, the percentage is higher for women than for men. When you are a bad sleeper a supplement can help.
Sleep supplements that help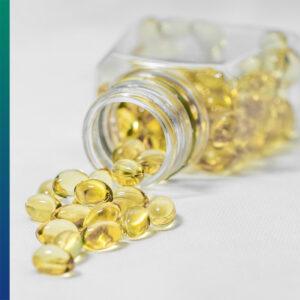 When my father was in the nursing home he was very restless, especially at night. His sleep-wake cycle was mixed up. So they asked my permission to give him sleep medication. But I knew from my evening visits they gave him coffee at 8 pm. Contradictory, isn't it?
If you have trouble sleeping, first look at your evening routine before taking sleep supplements or sleep medication. Lots of people watch TV right before going to bed. Or check their computer or smartphone late at night. 
When your evening routine is set up to ease you into sleep, but you still need some extra help, then these are the best supplements to help you sleep at night.
Melatonin
Valerian
CBD
Ashwagandha
Melatonin
A Melatonin supplement is great as a way to regulate the Circadian rhythm, the sleep-wake cycle. That's why it is often recommended to people with jet lag or who work night shifts. The substance is not foreign to the body, making it a safe remedy, provided it's not taken for a long time and not in large quantities.
Melatonin is a hormone made by the body itself when it's getting dark. And is produced less as soon as it gets light again. That's why it is good to dim the lights as part of your bedtime routine. And why it's better to have a completely darkened bedroom.
General remarks:
It contributes to inducing sleep;
It helps fall asleep faster;
Relieves jetlag experiences;
It helps falling asleep faster, but does not improve sleeping through the night;
Use for short periods.
Possible side effects:
Feeling aroused;
When taken too long it can prevent sleep.
The best time to take Melatonin
When I first started using Melatonin I took it an hour before my sleeping time. The result was sleeping enough hours but waking up a lot of times in the first half of the night. Restless sleep affects deep sleep negatively.
Strange as it may sound, the best time to take Melatonin is 5 to 7 hours before your intended sleeping time.
Valerian
The Greeks and Romans already knew about the medicinal quality of Valerian. Just like the medieval people and those from the centuries after. Sometimes the root was used and on other occasions the plant.
Valerian has a calming effect that makes you sleep faster without waking up tired. It is very effective for people who have trouble falling asleep. In addition, it also helps people who wake up often in the middle of the night.
In periods of stress and anxiety, or having restless legs syndrome, Valerian can be very helpful to calm down. A cup of Valerian tea does wonders.
General remarks:
Calms the nerves;
It helps falling asleep faster;
Helpful against waking up in the middle of the night;
Improves both quantity and quality of the sleep.
Possible side effects:
Feeling bloated;
Nausea;
Palpitations.
The best time to take Valerian
When you use Valerian to fall asleep faster it's best to take it 2 hours before your sleeping time. The taste is very strong, so start with a small quantity to get used to it. It will take time for any effects to become apparent. Usually 2 to 4 weeks, so be patient.
CBD supplement
Cannabidiol (CBD) is extracted from the cannabis plant. Don't worry, it's the non-intoxicating variety. You will not get high from taking it.
It is interesting how cannabis has been taken out from the negative atmosphere and is getting more attention nowadays because of its medicinal effect. The herbal shops here in Spain increasingly have ointments and creams with cannabis or rather CBD as an ingredient.
General remarks:
Works together with the body, not against it;
Can be used both internally and externally;
Anti-inflammatory;
Contains antioxidants, so it limits cellular damage and slows down the aging process;
Pain-killing and antispasmodic;
Not psychotropic, so it doesn't get you high.
Possible side effects:
Agitation, diarrhea, palpitations;
Be especially careful with chronic complaints, for example rheumatism.
The best time to take Hemp Oil
Before going to sleep, drip a couple of drops under your tongue. You will begin to feel the effects after about five minutes. Feel free to take a few more drops if you don't see any difference.
Hemp oil is a natural product and does not harm the body. You can also combine it with Melatonin.
Ashwagandha
Ashwagandha is also called Indian Ginseng in English, wherein in the Netherlands it is called African herb. I am always intrigued how the same item can have such different names in different languages, aren't you?
The official plant name is Withania Somnifera and is part of the nightshade family, like tomatoes and potatoes. As a medicinal herb, it has been around for over 4,000 years. The English name Indian Ginseng probably originated from the fact that Ashwagandha has been applied as Ayurvedic medicine in India and is used against complaints such as chronic fatigue, stress, and insomnia.
General remarks:
Helps against stress and anxiety;
Boost of immune system;
Improves brain health, good for Alzheimer's and Parkinson's patients;
Antioxidant;
Improves insulin sensitivity, good for diabetics;
Prevents or at least slows the aging process.
Possible side effects:
Gastrointestinal complaints;
Watch out if you have thyroid problems or autoimmune complaints;
Comes from the nightshade family, such as potatoes and tomatoes.
The best time to take Ashwagandha
If you have Ashwagandha capsules, take them with every meal and half an hour before going to bed. In powder form, it is more difficult to dose and you will have to try out what is the ideal amount for you.
I use Golden Mellow from YourSuper and put a heaped teaspoon in a green smoothie or glass of carrot juice around 5 pm. The mix consists of Turmeric, Ashwagandha, Ginger, Cinnamon, Lucuma, and Pepper. I don't use this mix specifically for better sleep, although it does help. It contains a lot of healthy nutrients.
Final Verdict for these 4 sleep supplements
These supplements can help you to get into a rhythm of a good night's sleep. I cannot emphasize enough to have a smart evening routine as well. There is little chance of becoming addicted, as is the case with sleep medications. However, it is not recommended to use them for a long time.
For every supplement: 
Follow the instructions on the bottle or in the package leaflet; 
If you don't experience significant improvement within 2 to 4 weeks, then probably the supplement is of no use to you;
Start with a small dose first;
Soothing supplements can affect your responsiveness. So be careful while driving and operating dangerous devices;
Most claims about supplements are hardly backed up by scientific evidence. So always follow either your doctor's advice or your own common sense.
Are you a good sleeper? Tell us in the comment box below.