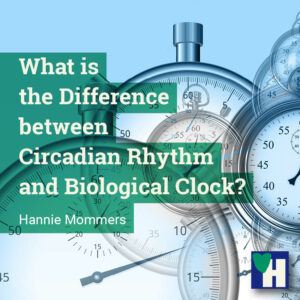 A cow is an animal, but not all animals are cows. Likewise, a biological clock regulates the circadian rhythm, yet not all biological clocks are circadian.
In a nutshell that answers the question "What is the difference between circadian rhythm and biological clock?" There is more to it, which I will explain in this article.
Your circadian rhythm and your biological clock influence how you feel, your general condition, weight, and sleep. And since no one is exactly the same, it is important to know what your circadian rhythm is, how your biological clock and external factors affect it.