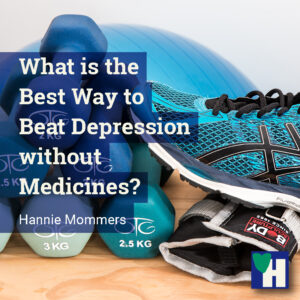 Depression is a huge problem in society nowadays. Both young and old can suffer an overwhelming sense of helplessness and anxiety. 
If you are a cynic you could say people just have too much time to worry. A remark that doesn't help anybody, nor is it true in my opinion.
This article explains why exercise is a great way to beat depression. Other articles like Why we Have to Allow ourselves to Experience our Emotions and Why Should we be Grateful for Health and Relations? approach the subject from a different angle.