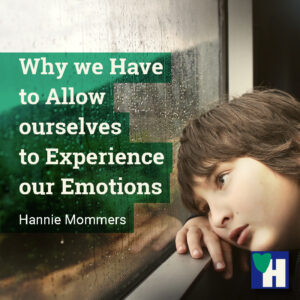 As a child, adults often tell us not to cry, to not experience our emotions, to ignore our sadness. Culturally speaking, we are taught to avoid all unpleasant emotions. At any cost.
It's sort of funny how we teach our children not to cry and later in life are surprised we raised unhappy teenagers and adults.
In fact, it's quite simple: when there is no dark, we have no idea what light is. When there is no black, we haven't got a clue about white.
Often our impulse, when we experience strong emotions, is to escape them. We might do this by drinking too much alcohol, taking drugs, staying busy, emotional eating (or restricting food), smoking, and a number of other behaviours that harm us. 
Yet, it is beneficial to experience our emotions.
Some of the links are affiliate links. As an affiliate associate, we earn a commission when you purchase any of the products offered through the shared links at no extra cost for you. This helps us maintain this website.
Experience our emotions
Instead of suppressing our negative emotions, we are better off experiencing them. Talk about this with good friends. Dig for the underlying reasons. Feel them and locate them in your body.
Life can get in the way
When I was younger I had a couple of periods of severe depression. I endured the first one in the hope it would blow over. Which eventually happened. Only to come back more fiercely after a couple of years.
I was raised by loving but strict parents. Their intention was: don't be childish and if you don't talk about it, it doesn't exist. Emotional problems are for sissies. 
I am glad I stepped over that part of my upbringing and sought professional help. Vulnerability is a sign of strength, not weakness.
Pain hurts
Negative emotions often feel stronger than others. When we are dealing with heartbreak it feels as though the world is ending. No pain has ever felt so concentrated, so deep or so agonizing. 
The thing is, our body feels the pain of heartbreak and sadness quite literally. According to the University of California, Los Angeles' Matthew Lieberman, the same area of our brain lights up when we experience social rejection and physical hurt. So, heartbreak literally hurts. 
Negative emotions like sadness can also cause us to gain weight or lose it because we either binge on food or spurn it. Of course, this is complicated by the fact that sadness often bathes our brains in stress hormones. This causes our body to tense up, the point is to spur us into action. Except, we're not facing a fight or flight situation, we're just dealing with headaches, a stiff neck,  and swollen muscles. 
This is why it's so important that we allow ourselves to truly experience and process the emotions that we are actually feeling. 
Related: How Do We Stay Open-Minded? 5 Tips and 6 Benefits
It's dangerous to numb pain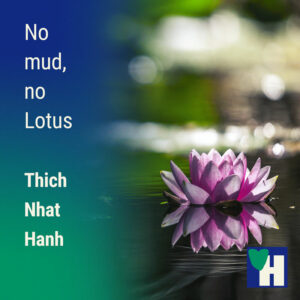 If we try to numb our pain and sadness, we also run the risk of numbing our joy and happiness. We can't really pick and choose which emotions to numb, so when we try to numb one, we succeed in numbing them all. 
Sure, we may experience less anger, but what of joy and happiness? Part of the experience of being human is that we have a range of emotions. Sadness and pain are just part of the human condition, and they make it possible to also experience happiness and joy. Not one emotion lasts forever, but they are all very necessary. 
Struggle leads to suffering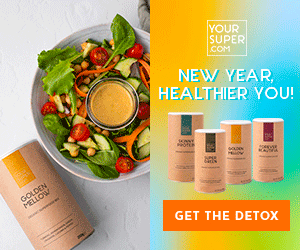 If we fight our emotions, then we will experience more suffering. Simply because we tend to indulge in negative behaviours in a bid to numb those emotions. It's a lot like applying butterfly stitches to a broken leg. These behaviours won't repair any underlying issues. We will feel worse in the long run because we are teaching ourselves to rely on negative coping strategies. 
Instead of suppressing our feelings, we have to become mindful observers. Take notice of the emotions that we are experiencing and allow ourselves to experience them. What is it they try to tell us? For example, resentment may be indicative of someone who is disrespecting our boundaries. 
Pain is part of a full life
Emotions are just part of life. If we focus on suppressing or numbing our emotions, then we stand in the way of our own happiness. If we want to live a life that is meaningful and full, then we have to process our emotions. 
Every emotion that we experience is normal, healthy, and natural. The unhealthy aspect of our emotion is how we deal with it or don't. Learning how to process our emotions is an act of self-compassion. We deserve the same kindness that we extend to our nearest and dearest. So it's better to not beat ourselves up for the emotions that we feel. Instead, we need to show ourselves kindness and work through them. 
Be vulnerable
We all get disappointments in life. Sometimes that leads to not wanting to trust anybody at all and closing ourselves. The risk of this behaviour is that life is very grey.
Vulnerability is a sign of strength, not weakness. How we heal and the way we travel through our emotions is how we free ourselves. There are a number of ways we can do this, it's up to us to determine which method is the most effective for us, whether it is by keeping a journal, expressing ourselves through art or visiting a therapist. 
Related: Why Should we be Grateful for Health and Relations? 9 Benefits
Dealing with our emotions
There are a couple of ways we can help ourselves in better dealing with our emotions:
Talk with a good friend;
Write in a journal what's troubling you;
Meditate. Try an app for guided meditations like Calm or Insight Timer if you find it difficult to start;
Find a good therapist. I was lucky enough to find a therapist who performed Craniosacral therapy that helped me a lot;
Osteopathy can be very helpful.
Are you aware of your emotions? Tell us in the comment box below.