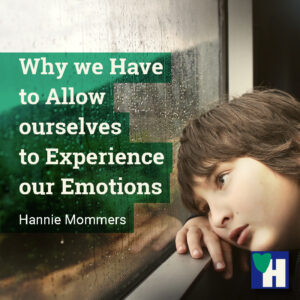 As a child, adults often tell us not to cry, to not experience our emotions, to ignore our sadness. Culturally speaking, we are taught to avoid all unpleasant emotions. At any cost.
It's sort of funny how we teach our children not to cry and later in life are surprised we raised unhappy teenagers and adults.
In fact, it's quite simple: when there is no dark, we have no idea what light is. When there is no black, we haven't got a clue about white.