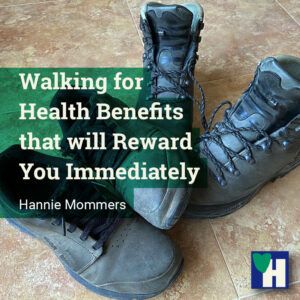 I have never been the sportive type. My husband Tom and I did an occasional walk during the week and for me, that was enough. Until I sprained my ankle. The physiotherapist hammered into me that walking for health reasons is not a luxury, but a necessity. I really should take it more seriously.
He was right of course. There are so many benefits from something as simple as walking that I considered myself not too smart postponing it for such a long time. Nowadays I am addicted. 🙂
The benefits listed here are not only achieved through walking but through any kind of exercise.