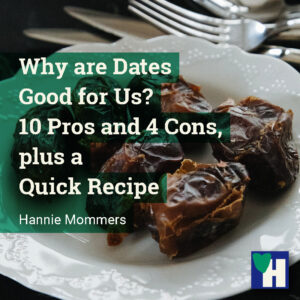 When you google "why are dates good for us?" or any variation with the word dates in it, some articles will be about dating. That is not the kind of date I am talking about here. This article is about the date we can eat.
My husband Tom and I moved to Spain a couple of years ago. Ever since we eat a lot of dates. The dates that are available in the Netherlands, are the dried kind that has a lot of added sugar. The dates over here are fresh and delicious.
Most of the properties of dates are good for us, but as with all foods, some people don't react well to them and there are circumstances where we should be careful about eating dates.