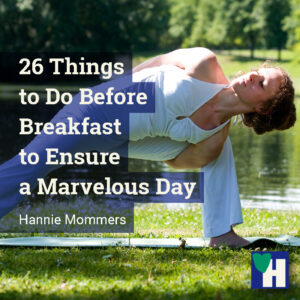 The way we spend our time before breakfast sets the tone for the rest of the day. It even influences the way we will sleep at night. 
Especially in these challenging times of the Coronavirus, it's tempting to get sloppy. Not just with the things to do before breakfast but also in spending the rest of our day.
I can assure you from my own experience that when you give in to feeling down, it is the start of a slippery slope downwards. You will not care about your plans anymore, about how you look, or about what you eat and drink.