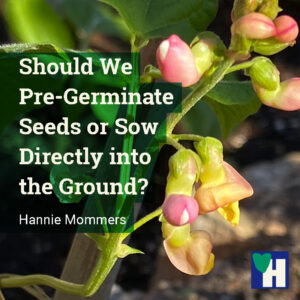 Whether you should pre-germinate seeds or sow them directly into the ground, highly depends on the kind of seed, the season, or your patience.
I had a 4th reason to pre-germinate my beans this year because I wanted to show the process to my grandsons. They live in an apartment building and have a balcony that has some pots. I wanted to stimulate their enthusiasm to get started on their own.
Back in the Netherlands years ago as well as now in Spain I had tried several times to pre-sprout beans using methods I found on the internet. Until this year I rarely succeeded, they molded long before they sprouted.