The first time I heard about the health benefits of laughing was at a health seminar. The story went like this:
A man heard from his doctor that further treatment of his cancer was of no use and that his life prospects were about 3 months. He had a lot of money and no heirs, so he decided to spend his last days as pleasant as possible. 
He took up residence in a penthouse of a hotel with full board and access to the Humor Channel and watched funny movies and stand up comedians all day long.
After 3 months he was still alive. And also the next 3 months passed by without anything of importance happening. So he ran out of money, was kindly asked to pay the bill or else to leave the hotel, and returned to the hospital for a check-up.
His cancer was gone.
Smile!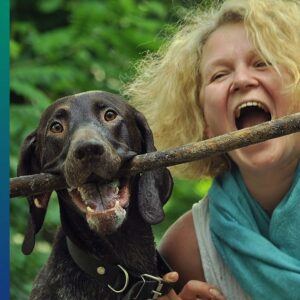 I must admit, I have no idea if this is a true story, but I loved it anyway. True or not, the benefits of laughing are real.
When you smile, the production of various happiness hormones in the body increases. These hormones provide a feeling of satisfaction and happiness and also have a pain-killing effect. In addition, laughter is relaxing, gives energy and makes you look at problems more positively. 
Your brain doesn't know the difference between a real smile and a fake smile. As a result, you will also benefit from a fake smile. 
When I walk into the bathroom in the morning I smile at the mirror, but there was a time I could hardly manage to do that. A trick that helps then is to put a pencil in your mouth. The pencil pulls up the corners of your mouth! "Fake it until you make it", is one of my slogans. 🙂
So what are the health benefits of laughing?
Increases the production of various happiness hormones, like serotonin and endorphins. These hormones provide a feeling of satisfaction and happiness;
A better immune system. Laughing produces extra white blood cells. White blood cells clean up viruses, making you more resistant to infections;
Pain-killing due to the released endorphins;
Better relaxation by increasing the heart rate. The blood circles around faster;
Diminishes the chances of a heart attack;
Less stress, because it inhibits the production of the stress hormone cortisol;
Excellent training, as you use a lot of muscles. Laughing for 10-15 minutes burns 50 cal (and probably gives you pain in your belly, LOL);
You are more attractive, you radiate completely with a smile on your face;
You will make easier contact with others;
It extends your lifespan.
Related: What is the Difference between Chocolate and Cacao, or is it Cocoa?
What if you're not a natural smiley face?
Don't take yourself  and others so seriously;
Laugh out loud in the company of others. Laughter is contagious as you can see in the U-bahn video;
Smile when someone else smiles;
Surround yourself with people with humor;
Smile in the mirror in the morning, start the day right.
What are the characteristics of having a good sense of humor?
Disclaimer: this is my opinion. I have no idea if it's scientifically proven, but I expect not!
Conscientious. Laughing with someone is allowed. Laughing at someone is not. Most videos of America's Funniest Home Videos fall into the last category. I don't like those;
Self-accepting;
Good physical well-being;
Creative;
Getting older is just a fact.
If you ask Tom or my grandsons then everything with poo, piss and farts is hilarious. When we were younger the biggest hit on Dutch children's TV was someone who always asked his audience: "Who would like a poo sandwich?"
We all have a different sense of humor. 
Well, children laugh about 100 times a day, adults a meager 15 times. Maybe adults should also be asked more often if they want a poo sandwich. 🙂
Just joking
Another personal opinion: you don't speak another language well enough unless you can make jokes in it. Although, being Dutch doesn't guarantee my Dutch friends always understand what I mean.
My sense of humor in English is more or less OK, but in Spanish I still have a lot to learn. For the time being I have stopped making jokes in Spanish, because it gave too many confused faces.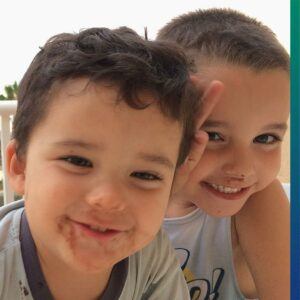 Strangely enough, psychologists used to frame humor negatively in the past, suggesting that it exhibited vulgarity, superiority, Freudian conflict of identity. In this view, one used humor to humiliate or belittle others, or to inflate one's self-esteem.
Nowadays appreciation for humor is associated with other strengths, such as wisdom and a love for learning. Humorous activities or exercises result in heightened feelings of emotional well-being and optimism.
Older adults understand different jokes than younger adults. Often jokes are embedded in situations well-known. Those situations differ between older and younger people. Getting the joke also depends on working memory capacity and control functions.
In my younger years I often didn't understand the usual jokes. After bumping my nose a few times by pretending I got it, I quickly learned that I could better admit I didn't. A joke is often not funny anymore when it has to be explained, but I blame the joke for that. 🙂
Other benefits of humor
Humor can soften criticism. With humor, instead of angry and harsh words, the meaning of the words can be accepted without offense. It gets to the heart of what's important in a very gentle and subtle way.
Humorously wrapped words allow things that would otherwise be too "heavy" or difficult for the conversation because they can be said more lightly. A joke can often tell a difficult truth.
What kind of jokes do you like most? Tell us in the comment box.