E-waste, short for Electronic waste, means all your leftover electronics. With technology progressing so fast, many people have tons of old TVs, computers, cell phones, and other old stuff just lying around the house not being used.
How to recycle e-waste? As long as it is still in the cupboard drawer or a box, e-waste can do little harm. Although it is of course a pity that it is uselessly waiting for a destination.
Worse, many of these old devices end up in nature or in illegal dumping grounds. While there are plenty of good solutions for e-waste that save nature and can even provide us with money.
Related: Imagine no Possessions? Some can, and Develop Extraordinary Ideas
Some of the links are affiliate links. As an affiliate associate, we earn a commission when you purchase any of the products offered through the shared links at no extra cost for you. This helps us maintain this website.
How to recycle e-waste
Refuse to pollute
It's important not to just throw your electronics away. They contain harmful chemicals and heavy metals that can fill landfills and pollute the surrounding environment. These materials pollute the air, water, soil, and potentially can harm your family.
In fact, in many places, it is illegal to throw these items away. There are quick and easy ways to reuse or recycle electronic devices that are safer for the world around you.
Bring the e-waste to a specialized dump
In the Netherlands, we brought our waste to the environmental station in our town. They have about 30 different containers where private individuals are free to dump the waste that can go into the regular bins.
Things like batteries, car tires, chemical liquids, metal and old iron, window panes, electrical equipment, Styrofoam, and even old frying fat, have their spot. When a container is full, municipal workers sort the contents by usability and process it properly.
We haven't visited an environmental station in Spain yet because we have hardly built up any waste since we moved. But we know they exist and often wonder why the Spanish seem not to be aware of their existence. At least, not in our province.
Recycle in the shop where the item came from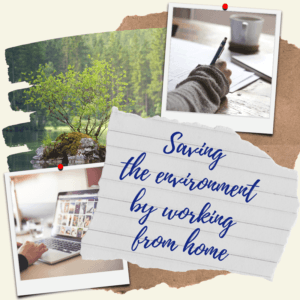 Our dishwasher was broken and had to be replaced. We looked for a shop that not only delivered the new dishwasher, but also took the old one with them.
It is generally not difficult to find a store that has a kind of trade-in system. Some shops, particularly in areas where recycling is mandatory, have drop-off sites. If not there are businesses that have recycling events or will take the waste all the time.
They are willing to recycle for us because it gets potential customers through the door of the store. If no one is advertising recycling in your area, ask at local electronic stores. If they don't recycle, ask if they know who does.
Choose a conscientious business
There are many places that offer to recycle your e-waste, but be wary of what is happening to it once it gets into their hands. Many companies have large collections only to simply send the products overseas to be thrown in landfills there.
This not only harms the environment, but it can also harm the people in that area that don't have the same standard of living as we do. Be sure to look into the place that is claiming to recycle your old stuff.
Donate to charity
If we don't want to just recycle our e-waste, we can do something good with it by donating it to a charity. There are many charities that will take our old cell phones and recycle them, then use the money to support a cause – often something environmental or for shelters.
You can research these organizations online, or look around in your local community. A local zoo, animal shelter, or nature center is a good place to start asking.
Just because an electronic device isn't the newest, latest shiny object doesn't mean that someone else can't use it. TVs can be used by families in need to stay up on the news, and old computers, even if they're not working, can be disassembled and the parts reused.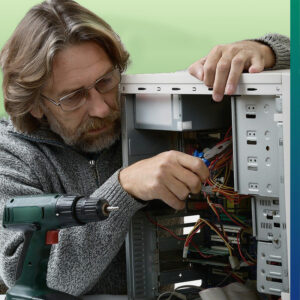 Look for repair events
In the Netherlands and Belgium, the latest phenomenon is a 'repair cafe'. This is an event that is often in a community center but can be anywhere.
A group of volunteers, for example, retired electricians or experienced hobbyists, make their expertise available to anyone who comes along. They repair broken irons, coffee makers, and other small household appliances in exchange for a cup of coffee and some chit-chat.
Sell the old devices
If you don't believe people will want your 'ancient' electronics, do a quick search on a sales website such as Craigslist, Marktplaats in the Netherlands, or Wallapop in Spain. Even Facebook offers a selling opportunity.
People are using electronics for tons of crazy things nowadays, even recreating Queen's "Bohemian Rhapsody". If you want an idea on whether you can sell it or should just give it away, do a search on eBay and see what similar items are going for.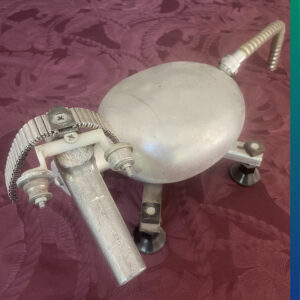 Make a new object out of e-waste
My ex-colleague loves making 3D collages of 'old junk'. He scours flea markets and garbage dumps in search of beautiful or unusual shapes.
It's a great way to recycle waste. My former staff and I were regularly 'fighting' to get our hands on the latest creation.
Avoid having e-waste
Why should we always have the newest of the newest? It is a way of life, fueled by advertisements and marketing talk. As if we couldn't be happy with an older model that still functions well.
Instead of hard disks and other physical storage options, we can also use a cloud. I have 50 Gb in the iCloud of Apple for 1€ per month. Instead of buying CDs, I listen to Spotify. There are definitely more and more options like this in the future.
Refuse, Reduce, Reuse, Recycle e-waste
By taking a bit of extra time to recycle our old electronics, we'll be doing the environment a world of good, and even might make a little money for ourselves in the process.
It does take some effort. Yet it's very worthwhile in many ways, don't you think?
Do you live in an area where it's easy to properly handle your (e-)waste? Tell us in the comment box below.