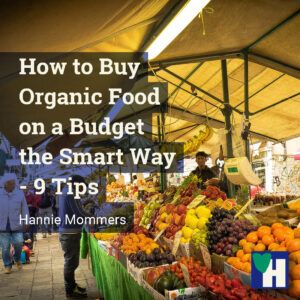 Buying organic foods is a growing necessity for many families. A lot of children are already obese at a young age. Half of the people living in the Western world have chronic diseases. The majority of elderly people are on medications that can be avoided for a great deal if we make healthy choices.
The more concerned we become about the pollutants and chemicals in our food, the greater the need for organic replacements. However, it's not always easy to go the organic way as this can be expensive.
Once we are motivated enough it is very doable to buy organic food on a budget. If more people did this, it would be a big advantage in two ways: prices would drop because of more demand and organic farmers would get their fair share.